Alla fine degli anni 60 ,Rolex affido' il progetto di realizzare un orologio gioiello da uomo innovativo ed importante a Mr.Gerald Genta che ispirandosi all'antica Grecia e alle sue mitologie scelse il nome di Re Mida.
At the end of the 1960's, Rolex entrusted a project to create an innovative and important jewellery watch to Mr Gerald Genta who, taking inspiration from ancient Greece and it's mythology, chose the name of King Midas.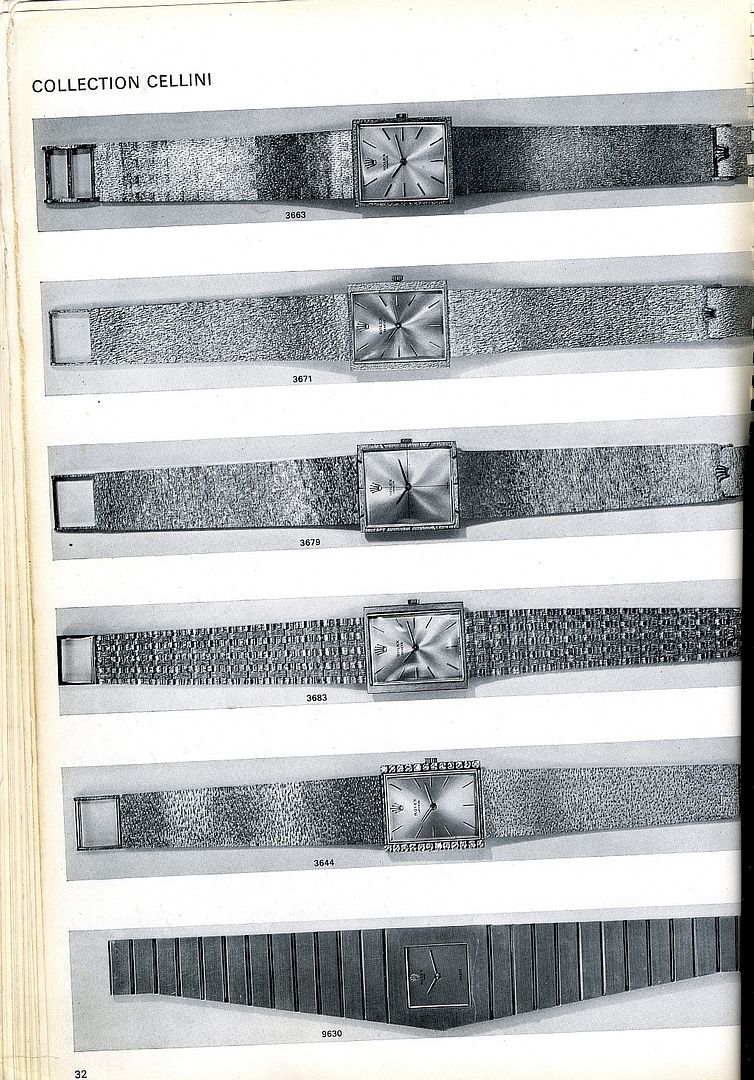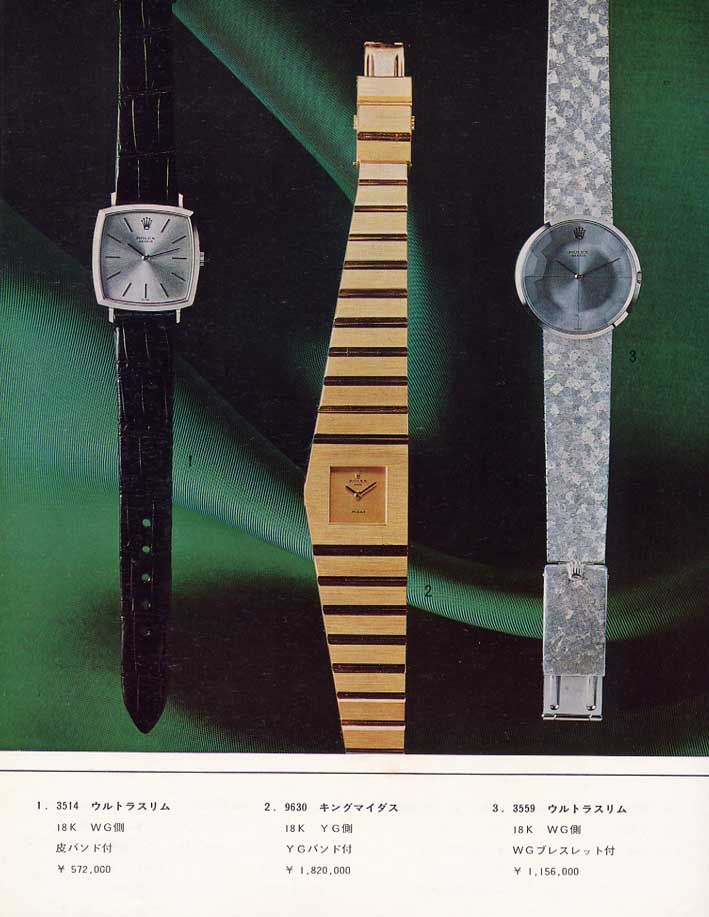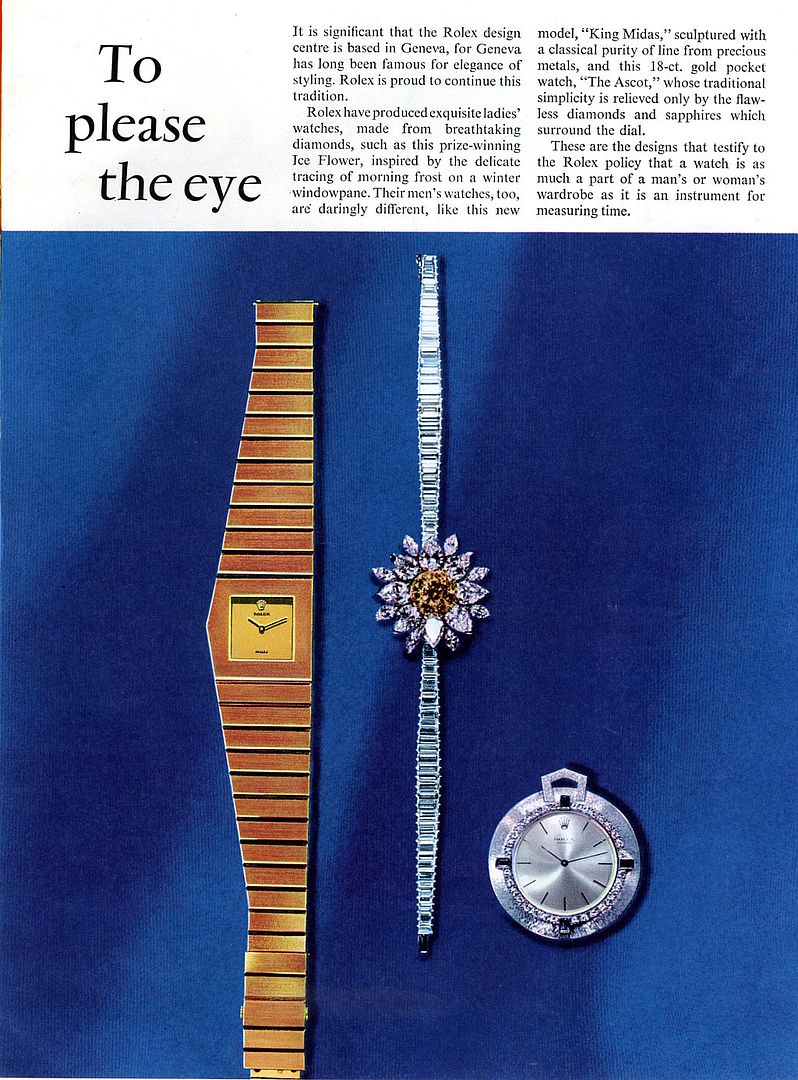 Mida (in greco Μίδας,), figlio adottivo di Gordio e di Cibele, era Re della Frigia
La mitologia racconta che Mida ottenne da Dioniso il potere di trasformare in oro tutto ciò che toccava.
Tuttavia il Re si accorse presto però che in tal modo non poteva neppure sfamarsi, in quanto tutti i cibi che toccava diventavano istantaneamente d'oro.
Resosi conto che la sua cupidigia di denaro lo avrebbe portato alla morte, implorò Dioniso di togliergli tale potere, che impietosito dal pentimento del Re, esaudì la richiesta.
Nell'immaginario collettivo , Re Mida rimane indelebilmente collegato all'oro massiccio e proprio per questo Rolex decise di dedicargli il modello piu' costoso del suo catalogo dell'epoca King Midas referenza 9630.
Per avere un termine di paragone nel 1975 ,un Rolex Day Date, che era il modello di punta e rappresentava un vero e proprio status symbol di casa Rolex , costava $3300, un King Midas $5500.
Midas (in Greek Μίδας,), adopted son of Gordian and Cybele, was king of Phrygia.
Mythology says that Midas received the power to transform everything he touched into gold from Dionysus.
However he quickly realized that this way he wouldn't even be able to eat since all the food he touched instantly turned to gold.
Realizing that his lust of money would have ended with his death, he begged Dionysus to take away the power, who, taking compassion on the king after seeing his penitent state, granted his wish. King Midas is always connected to solid gold, and for this reason Rolex decided to dedicate the most costly model in their catalogue at the time to him, the epic King Midas reference 9630.
By way of comparison, in 1975 a Rolex Day Date, which was the top model at the time and represented a true Rolex status symbol, cost $3300, whereas a King Midas sold for $5500.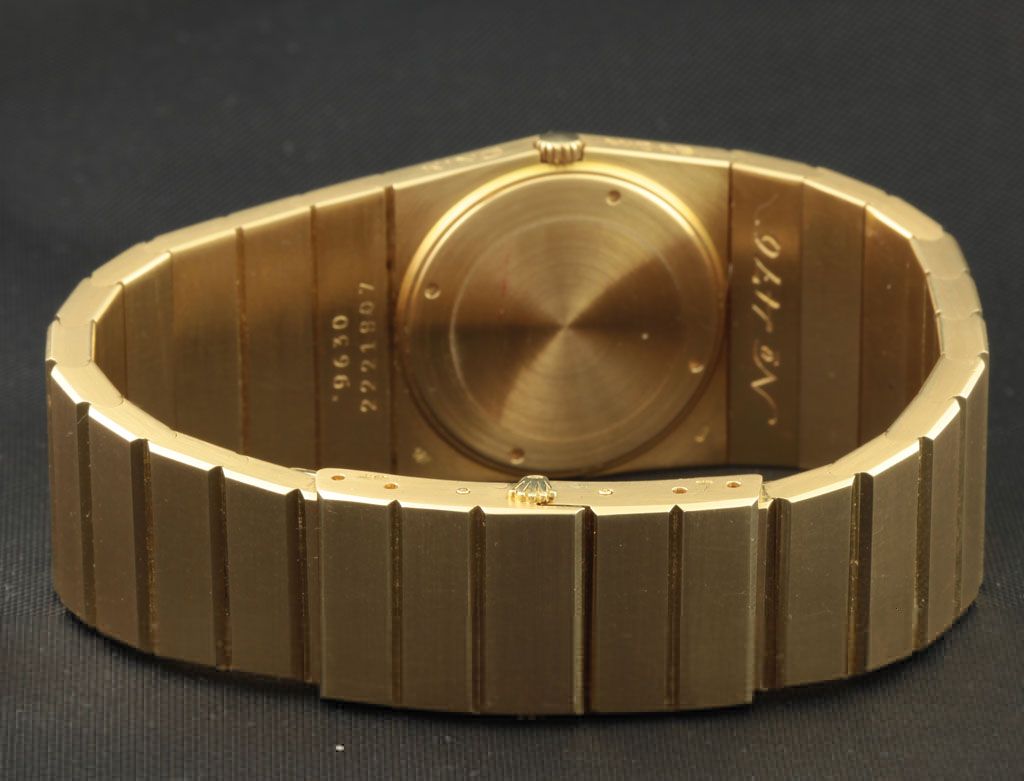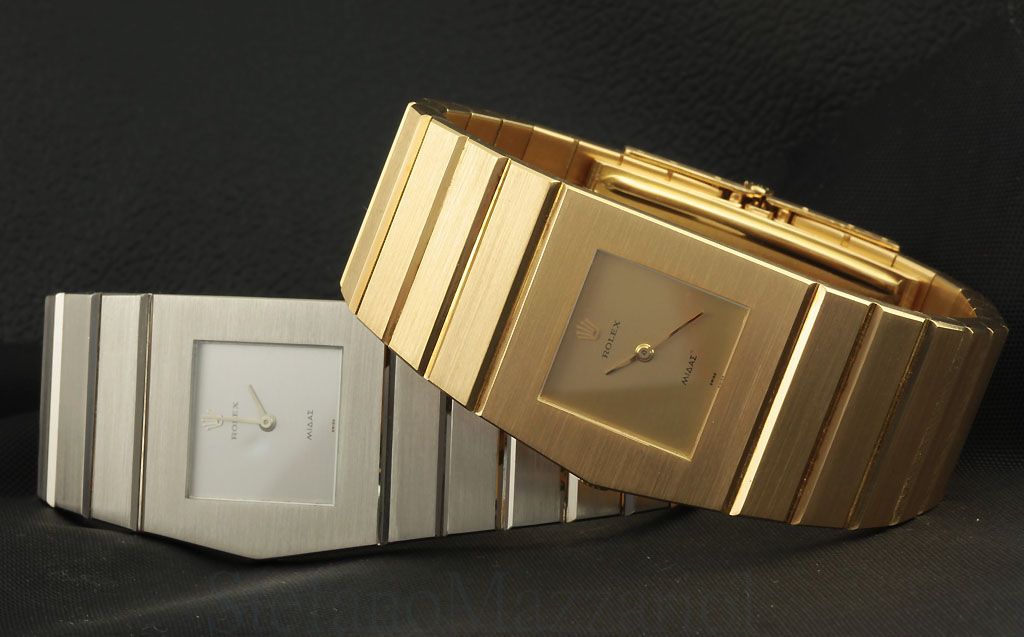 La ref 9630 e' rimasta in produzione dal 1961 al 1972 e prodotta in pochissimi esemplari, circa 600 in oro giallo, 150 in oro bianco e si presume circa una decina in oro giallo con il bracciale bianco e giallo alternato .
E' conosciuto un esemplare realizzato per Bucherer con cassa sempre in oro giallo ed il bracciale con maglie alternate in oro giallo, rosa e bianco.
The reference 9630 remained in production from 1961 through 1972 with only a very few specimens, approximately 600 in yellow gold, 150 in white gold, and it is estimated only ten or so in white gold with an alternating white and yellow gold bracelet.
A known specimen made for Bucherer has a yellow gold case with alternating yellow, pink and white gold bracelet links.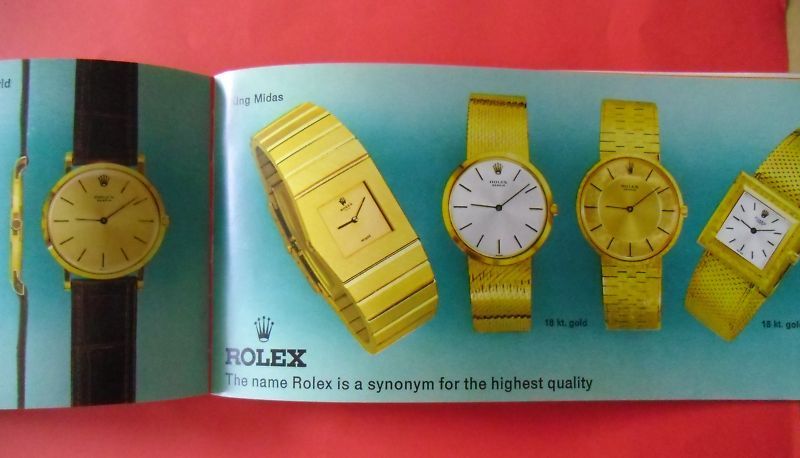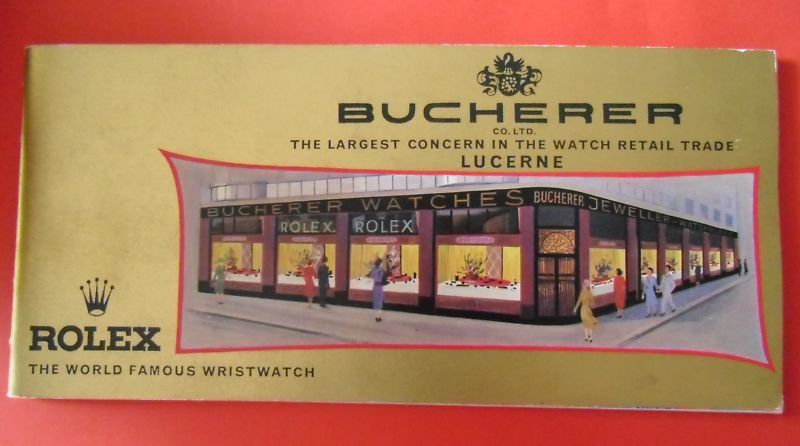 Il numero di matricola dedicato a questa serie speciale va da 7331**(1961) a 3.119.***(1972).
The serial numbers dedicated to this special series go from 7331**(1961) to 3.119.***(1972).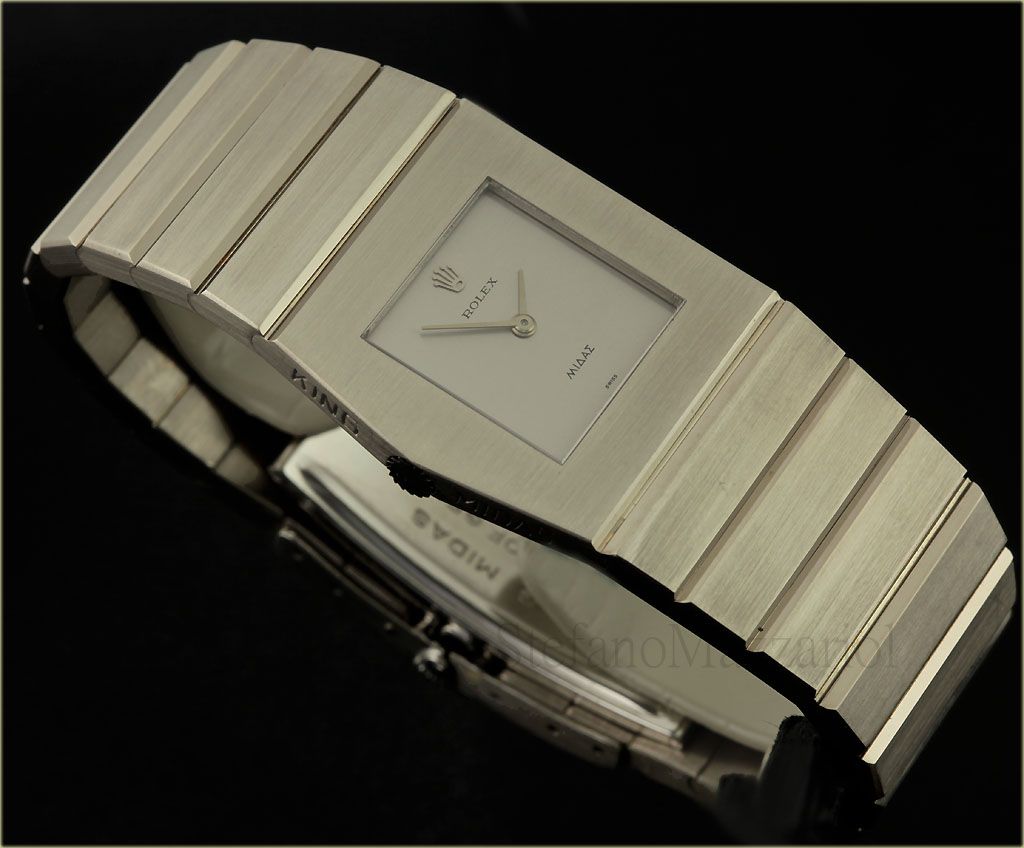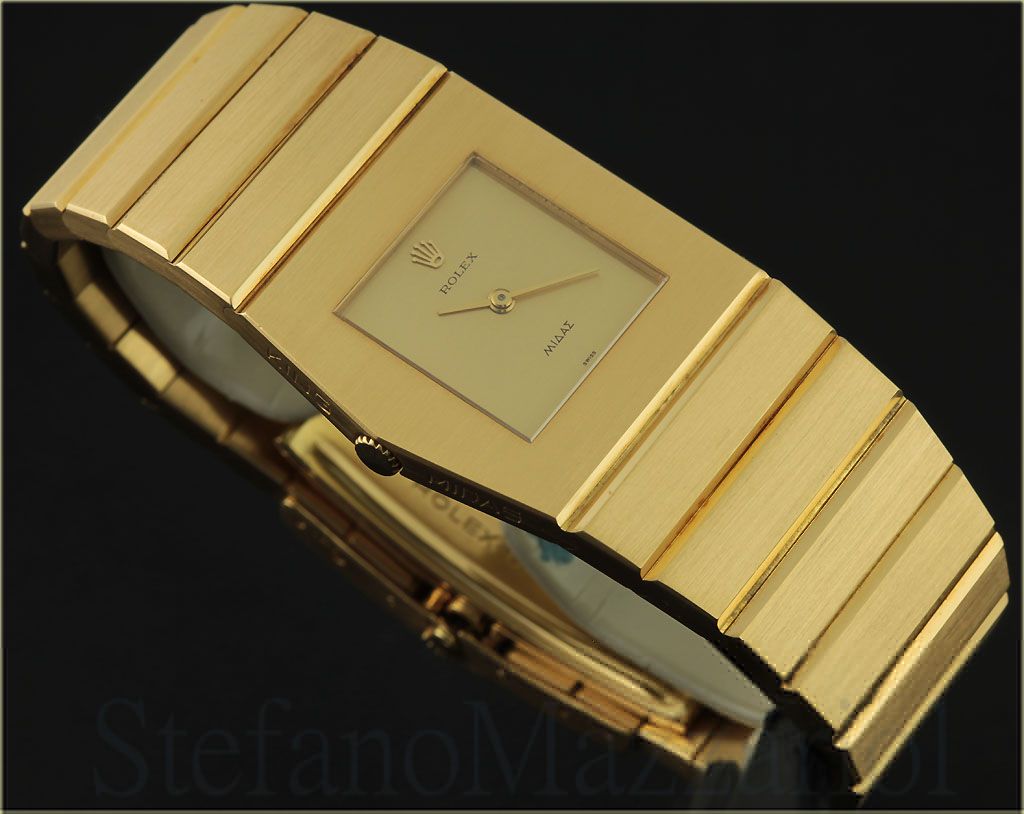 Il Rolex King Midas veniva interamente prodotto a mano, scolpito da un lingotto d'oro giallo o bianco a 18k con un peso che si aggirava attorno ai 300 grammi a seconda del modello e del metallo utilizzato.
Le sue dimensioni sono di 27,5mm di larghezza e una lunghezza totale di 103,3 per un altezza di soli 5 mm, .
The Rolex King Midas was constructed completely by hand, carved from an 18 carat yellow or gold ingot and weighed approximately 300 grams depending on the model and metal used.
The dimensions of the watch are 27.5mm in width, a total length of 103.3mm with a thickness of only 5 mm.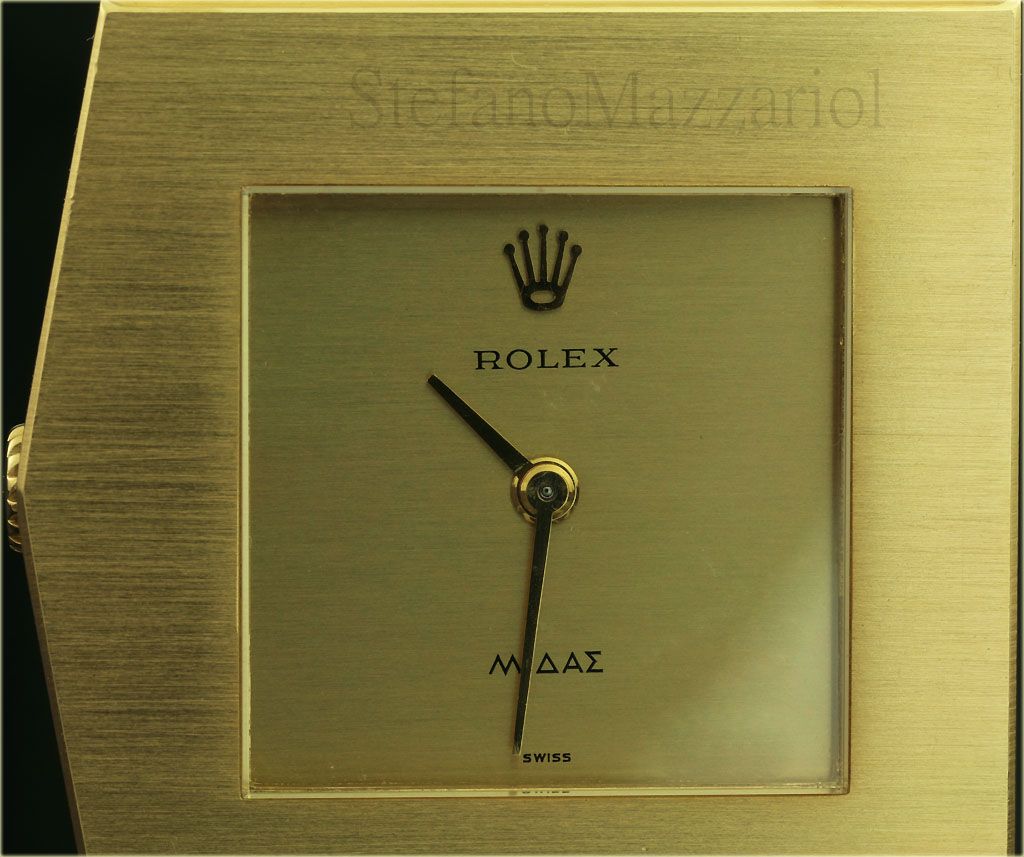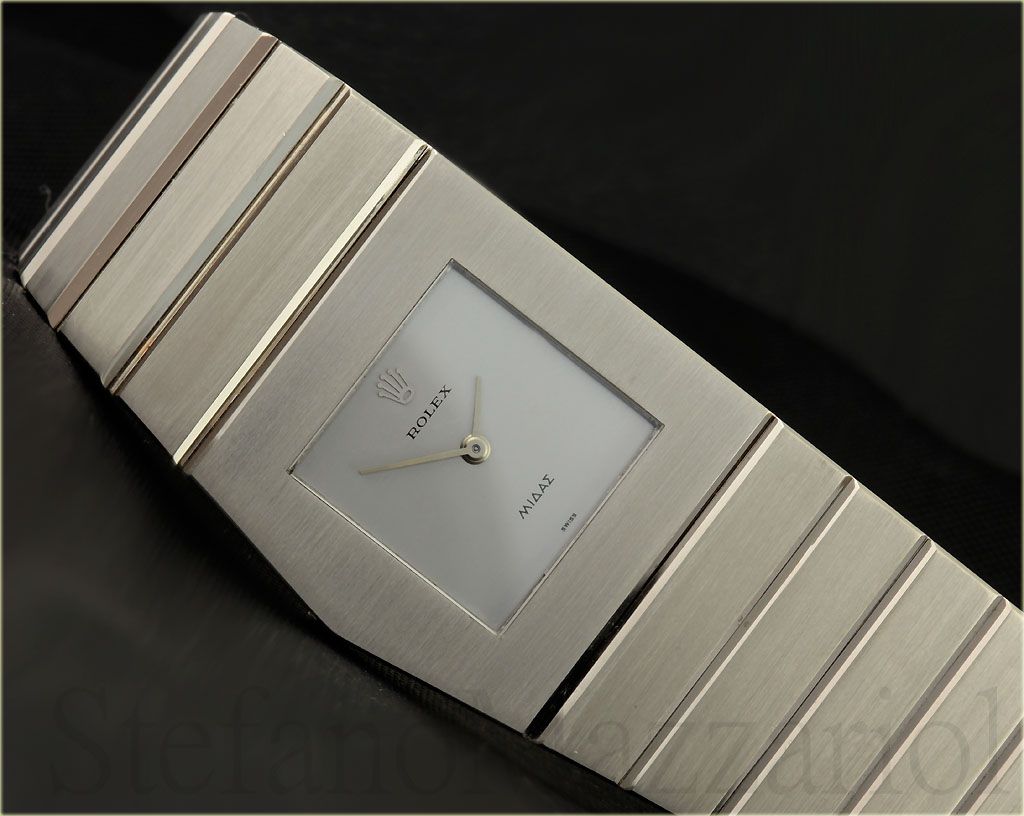 Cassa carre' di forma asimmetrica e con finitura satinata, la corona di carica esclusiva antiscivolo a filo di cassa ispirata al sole, , bracciale anche esso esclusivo integrato.
Carre' case with an asymmetrical shape and satin finish, the exclusive sun inspired non-slip winding crown was flush with the case. The integrated bracelet is also an exclusive.
href="http://i292.photobucket.com/albums/mm1/stefanomazzariol/IMG_9373.jpg">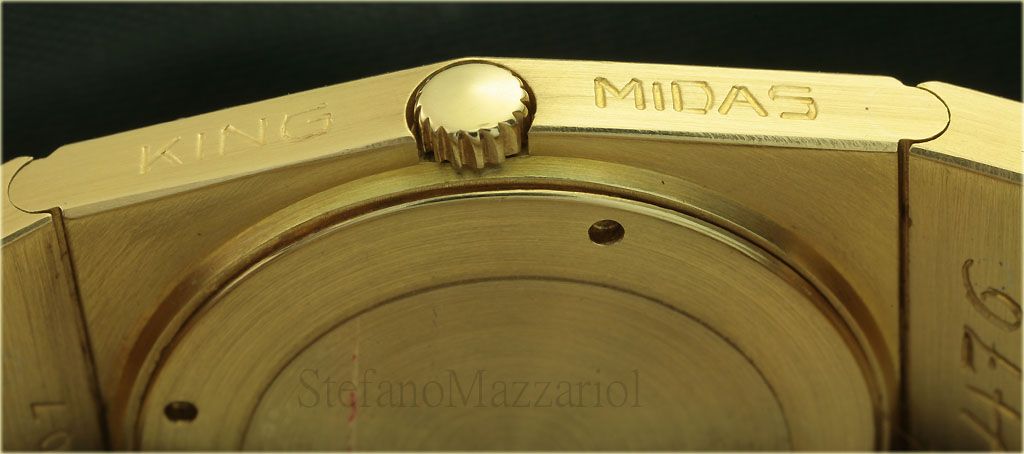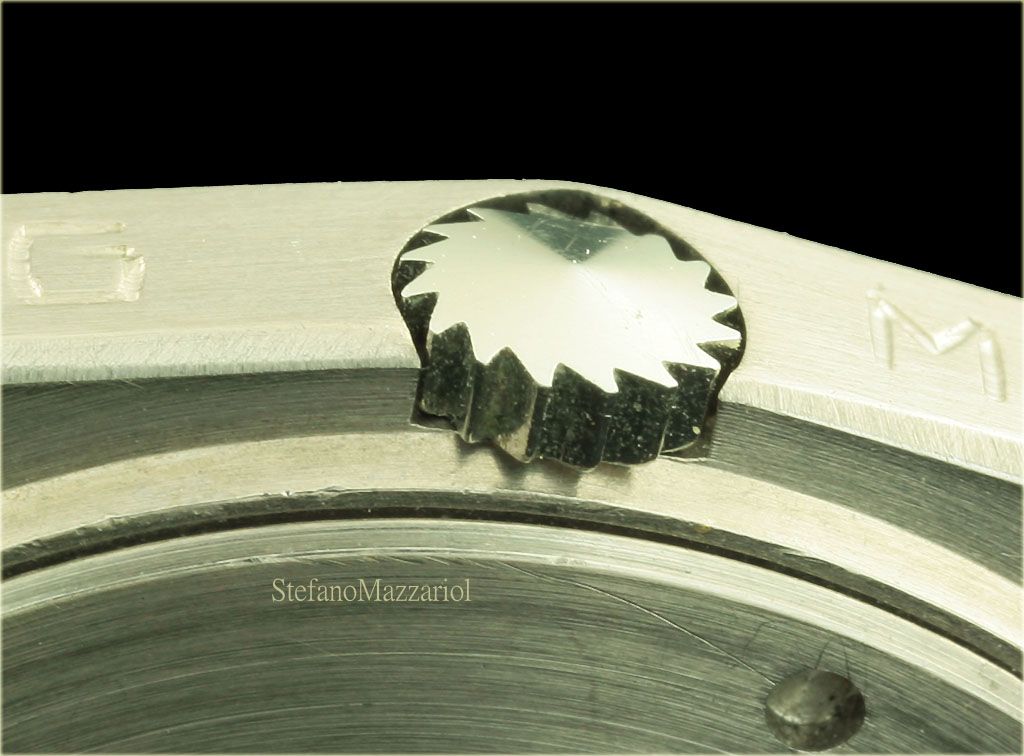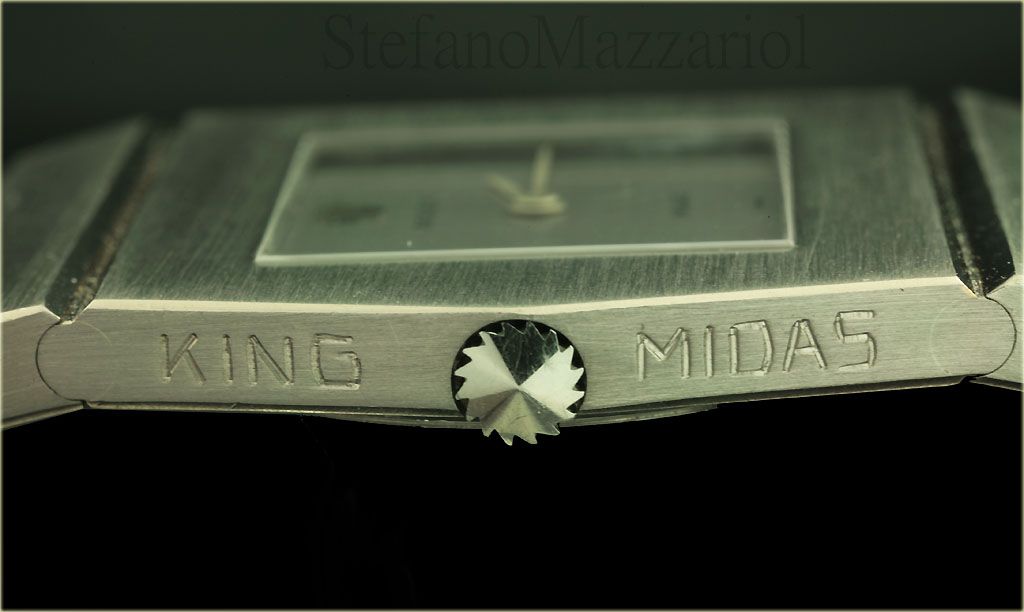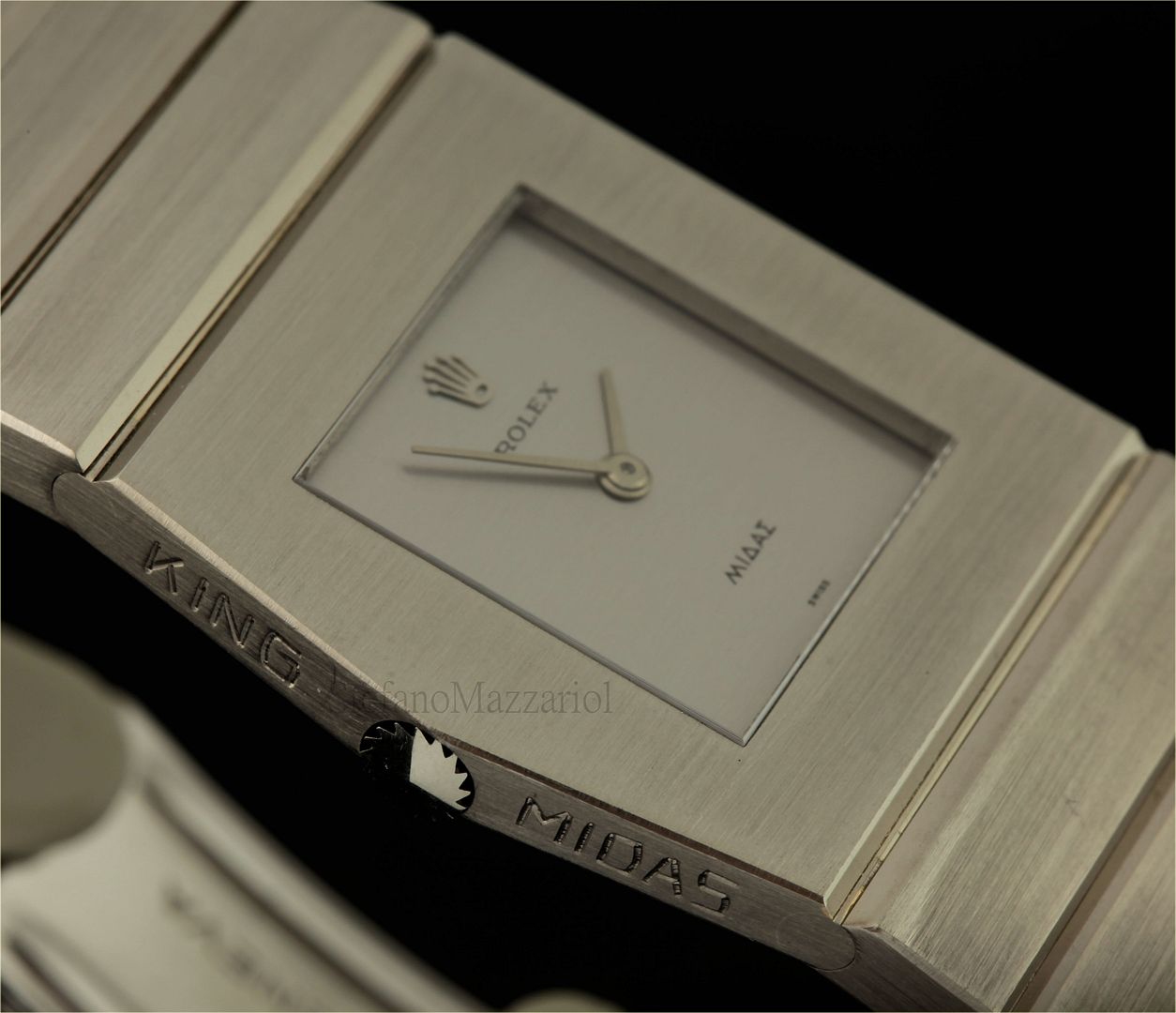 Anche sul lato esterno della cassa veniva "bulinato" rigorosamente a mano il nome KING MIDAS così come veniva affidato alle sapienti mani dell'incisore il numero di serie progressivo sotto l'orologio.
In addition, on the outside of the case the name KING MIDAS was "engraved" by hand, just as the progressive serial number on the underside of the watch was trusted to the knowing hands of the engraver.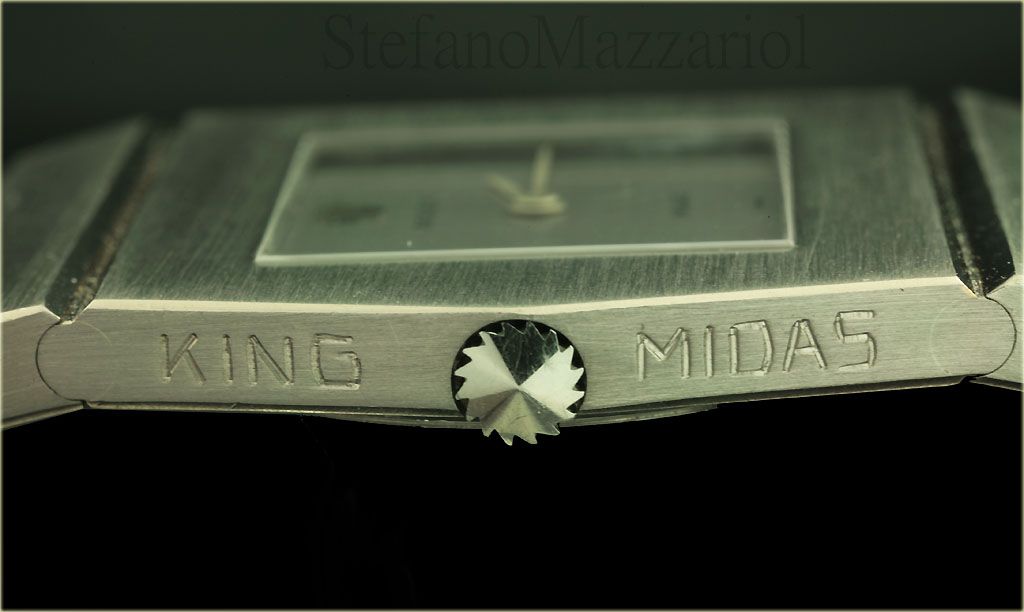 Il King Midas è stato infatti uno delle tre sole referenze in serie limitata prodotte da Rolex nella sua intera storia assieme al 4467 e 5100.
Particolare anche il fondello che in luogo della usuale apertura Rolex con chiave zigrinata presenta quattro fori che necessitano di uno speciale inserto Rolex per il serraggio.
The King Midas was in fact one of only three limited series references, together with the 4467 and 5100, produced by Rolex in its entire history together.
The back is unique also because usually the Rolex is opened with a knurled wrench, this model has four holes which require a special Rolex insert to tighten.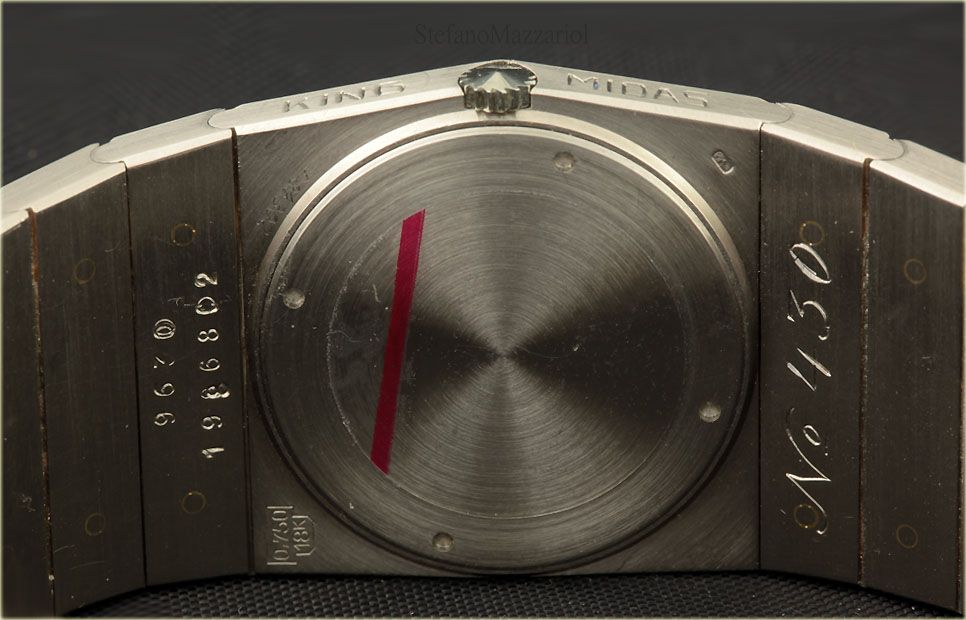 E' stato il primo Rolex a montare un vetro zaffiro di forma quadrata prodotto dalla ditta SEITZ.
Il bracciale, senza viti, ha una inusuale chiusura simmetrica in tre parti con regolazione interna da ambo il lati con inciso nella parte interna della lamina centrale "KING MIDAS BY ROLEX OF GENEVA"
It was the first Rolex to bear a square shaped sapphire crystal produced by the SEITZ company.
The screwless bracelet has an unusual asymmetrical three piece closure with an internal size regulator on both sides and has the words "KING MIDAS BY ROLEX OF GENEVA" engraved on the inside of the central slat.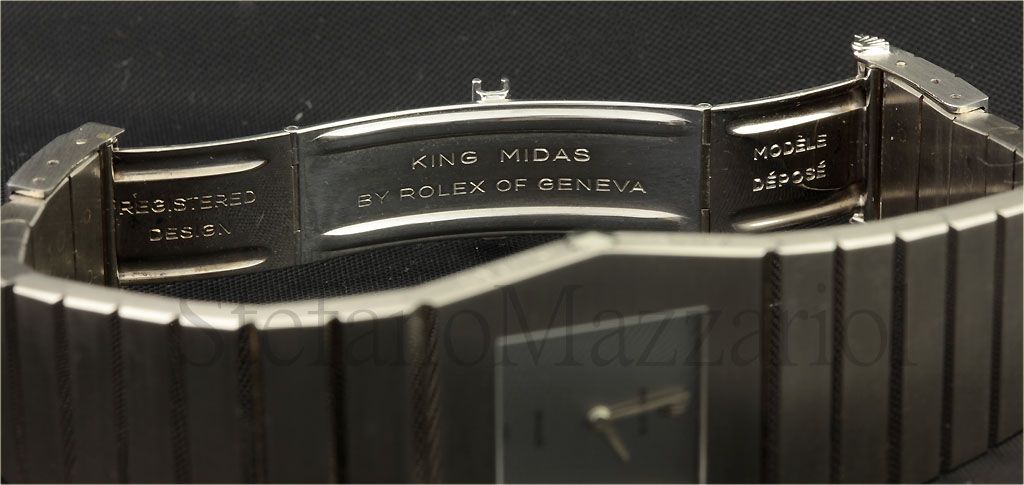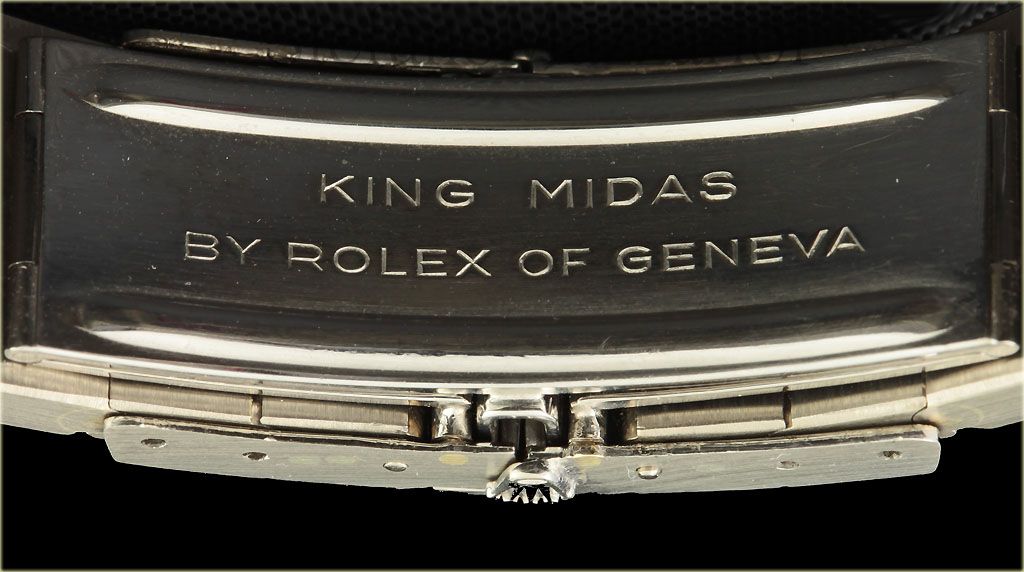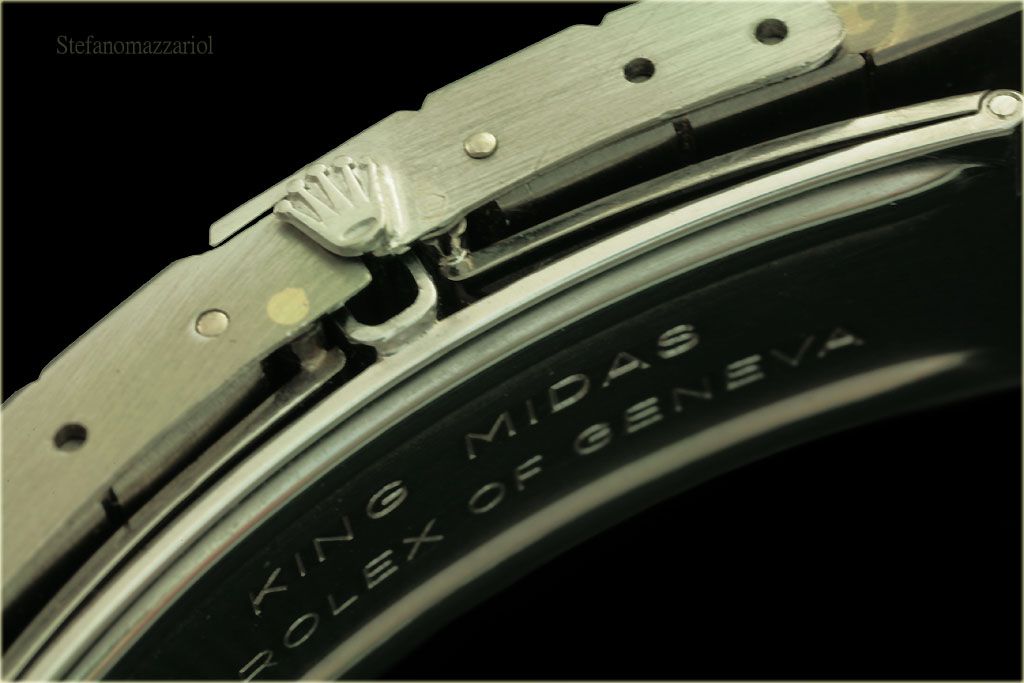 Il movimento è un sofisticatissimo calibro 650 rodiato, 18 rubini, spirale piana autocompensata, bilanciere monometallico, aggiustato in 5 posizioni, indicazione di ore e minuti con uno spessore di solo 1.5mm.
The movement is an extremely sophisticated 650 radiated 18 ruby, auto-compensating flat hairspring with a monometallic counterbalance, 5 position adjusted calibre with hour and minute indicators with a thickness of only 1.5mm.
Il quadrante e' realizzato in oro massiccio, generalmente grigio per l'oro bianco e champagne per l'oro giallo dove solo nella prima serie prodotta campeggia la scritta MIDAS in carattere Greco che venne successivamente sostituita nelle serie successive con la dicitura Cellini.
The dial is made of solid gold and is generally grey for white gold watches and champagne colored for the yellow gold models and where for the first series only we find the writing MIDAS in Greek characters which were subsequently substituted in later series with the Cellini font.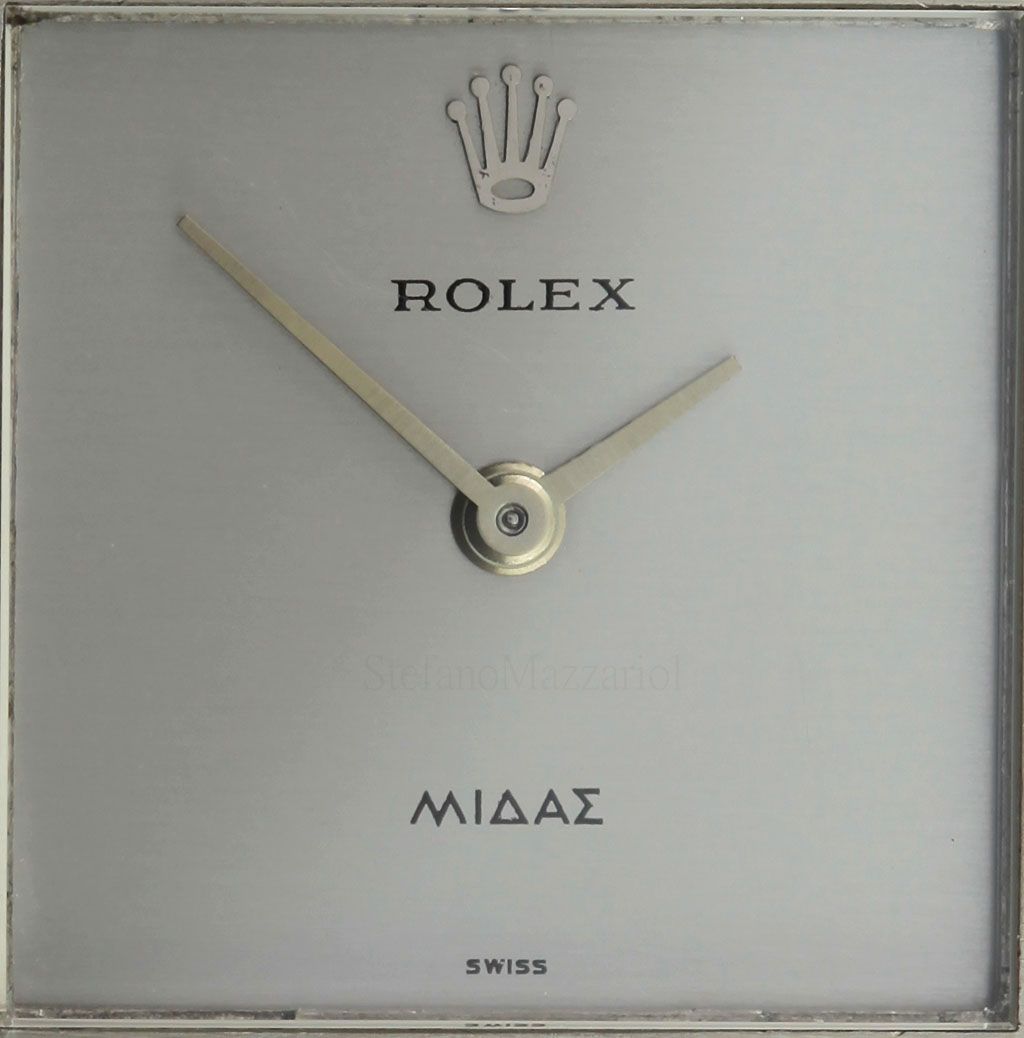 Un orologio costruito interamente a mano proprio come un vero e proprio gioiello "pezzo unico" tanto che ogni fondello riporta un numero di riferimento che corrisponde al medesimo numero riportato all'interno cassa così da permetterne l'accoppiamento.
La sua prima referenza è una 9630 in edizione limitata e numerata, seguita poi da una referenza 3580 anch'essa in edizione limitata ma non numerata.
Molto bella e particolare l'imponente scatola a forma di anfora con motivi ispirati alla mitologia Greca.
A watch that is constructed completely by hand like a true "one of a kind" jewel with so much detail that every back bears a reference number that matches to the same number on the internal of the case so that they can be matched up.
The first reference is a limited numbered edition 9630, followed by reference 3580 which was also a limited edition but was not numbered.
The imposing amphora shaped box is very peculiar and beautiful and has Greek mythology inspired patterns.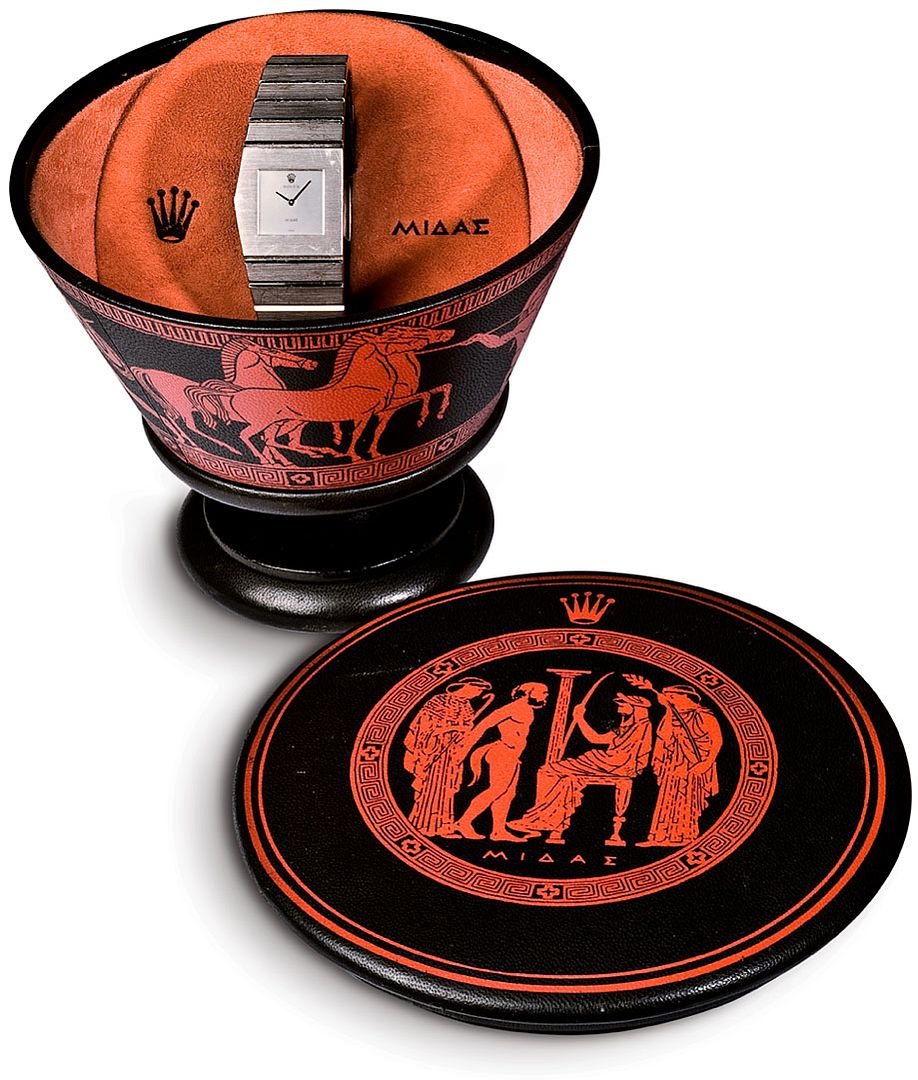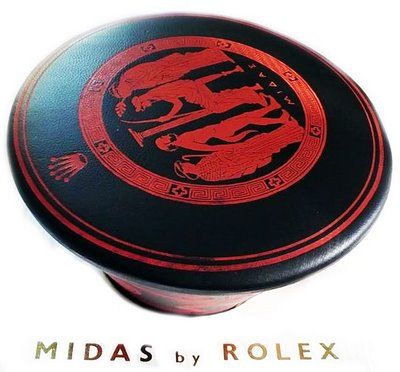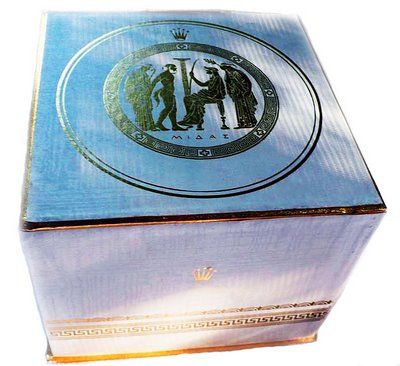 Il glamour e l'importanza di questo orologio di manifattura trova spazio anche al polso di personaggi famosi della politica e dello spettacolo dell'epoca.
The glamour and importance of this handmade watch found its way onto the wrists of famous political and entertainment celebrities of the time.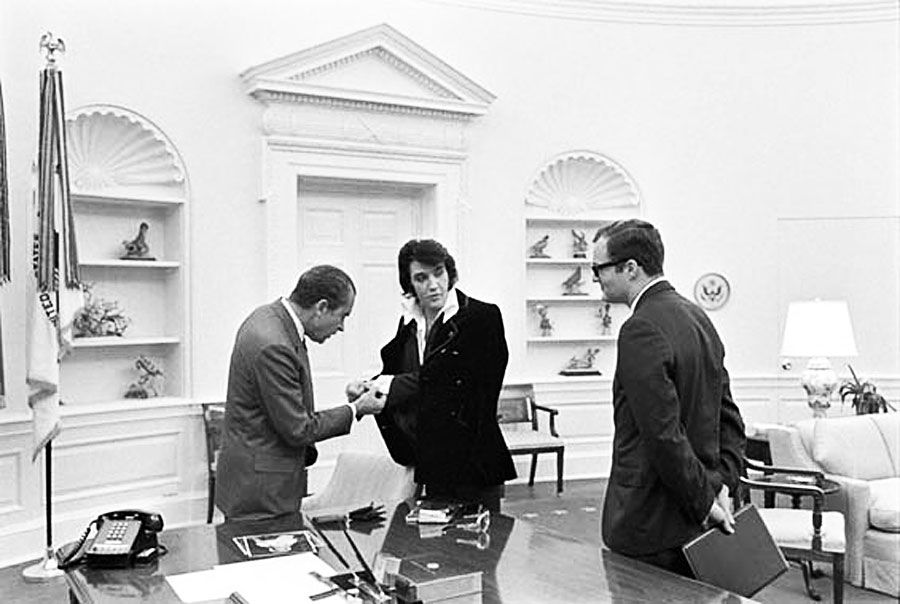 Il King Midas è stato indossato da Christopher Lee nel ruolo di "Scaramanga" in "James Bond "l'uomo dalla pistola d'oro" (1974)" e da Elvis Presley a cui venne donato per aver fatto il tutto esaurito a tutti i 6 concerti al Huston Livestock Show and Rodeo.
The King Midas was worn by Christopher Lee in his role as "Scaramanga" in James Bond's "Man with the Golden Gun" (1974) and by Elvis Presley to whom it was presented after selling out all 6 concerts at the Houston Livestock Show and Rodeo.
Foto Courtesy Jake's blog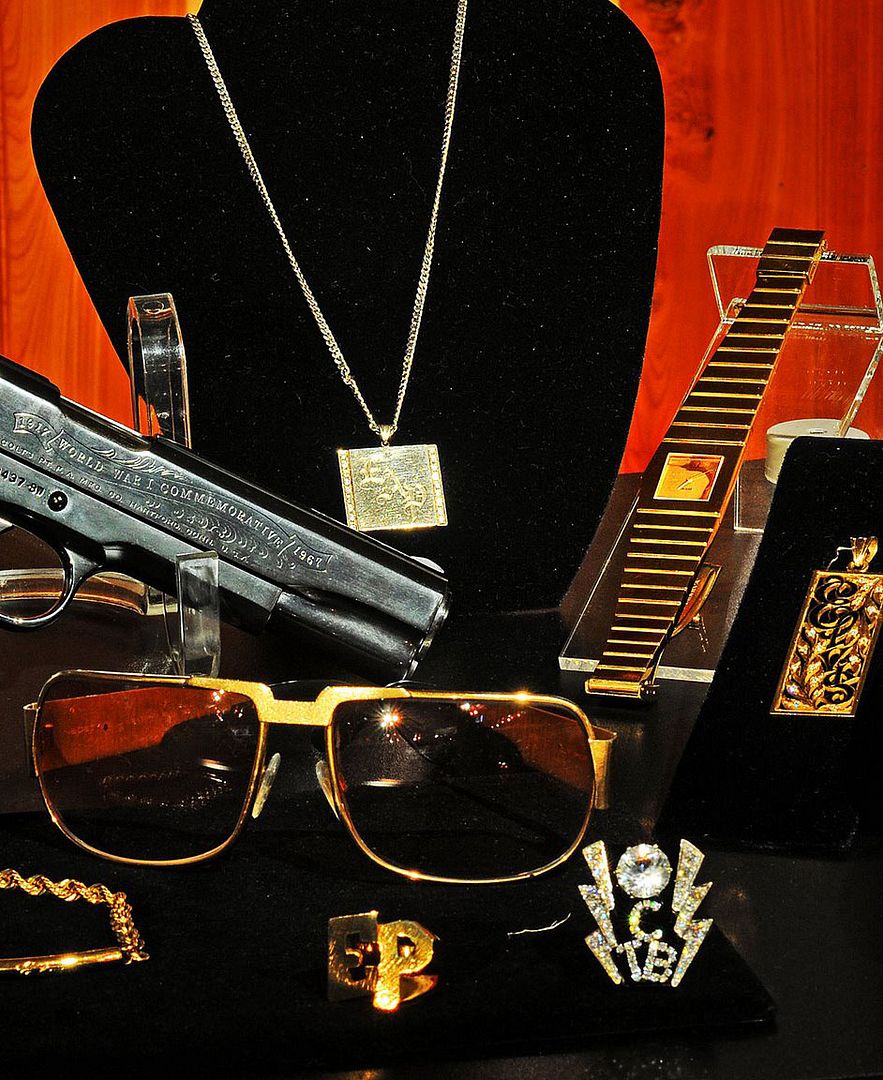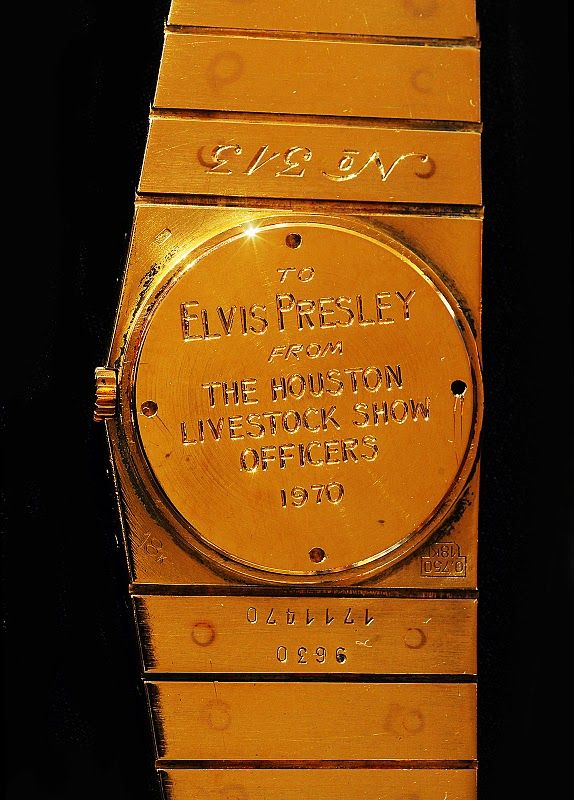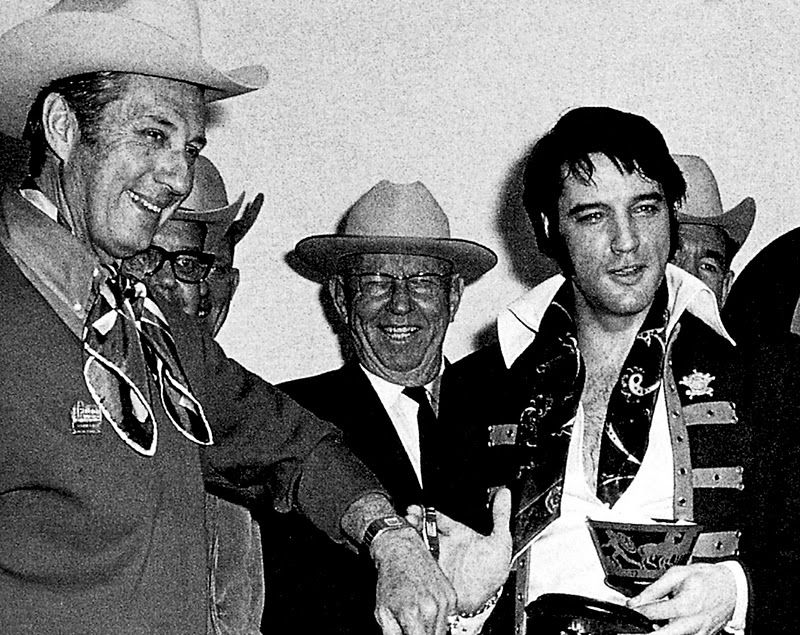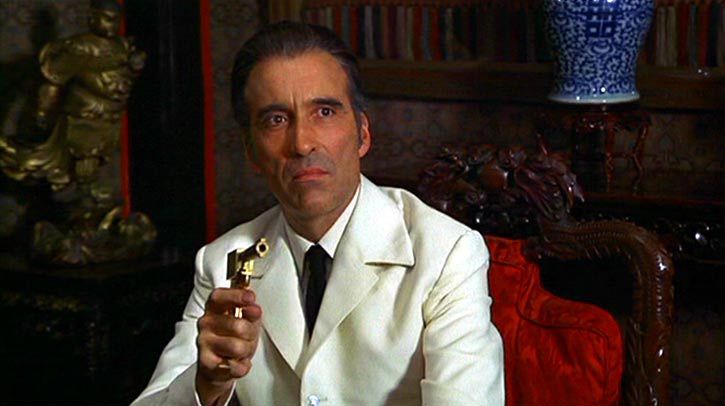 Un orologio particolare dal design e gusto eccentrico , ma senza dubbio con fascino da vendere.
A uniquely designed watch for eccentric tastes, but which has without a doubt an abundance of charm.
La garanzia: