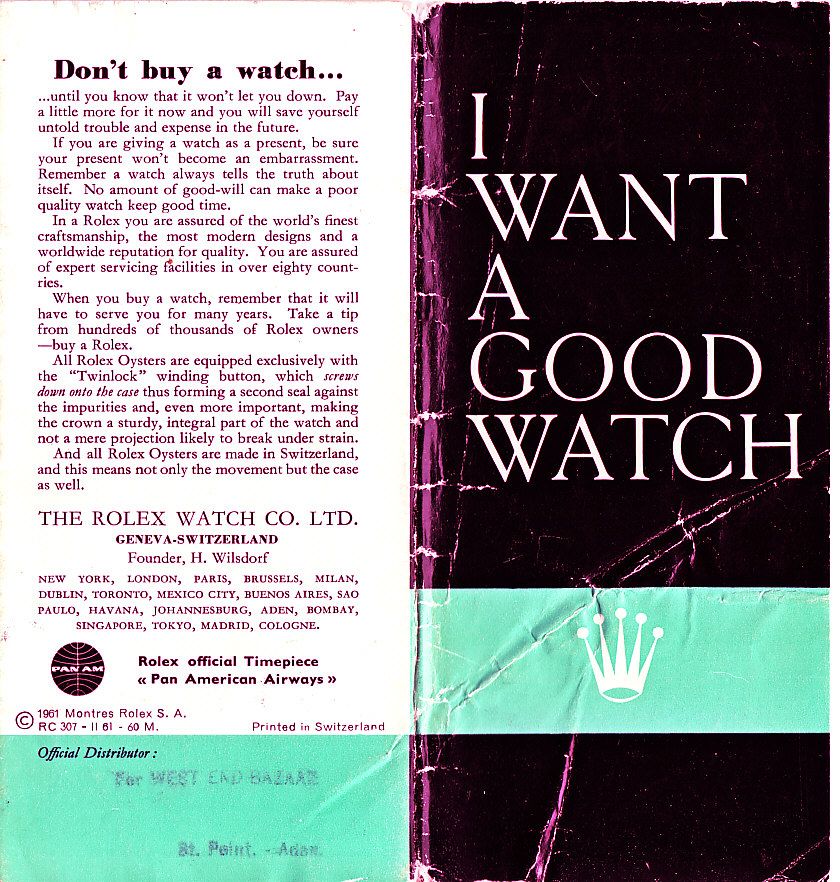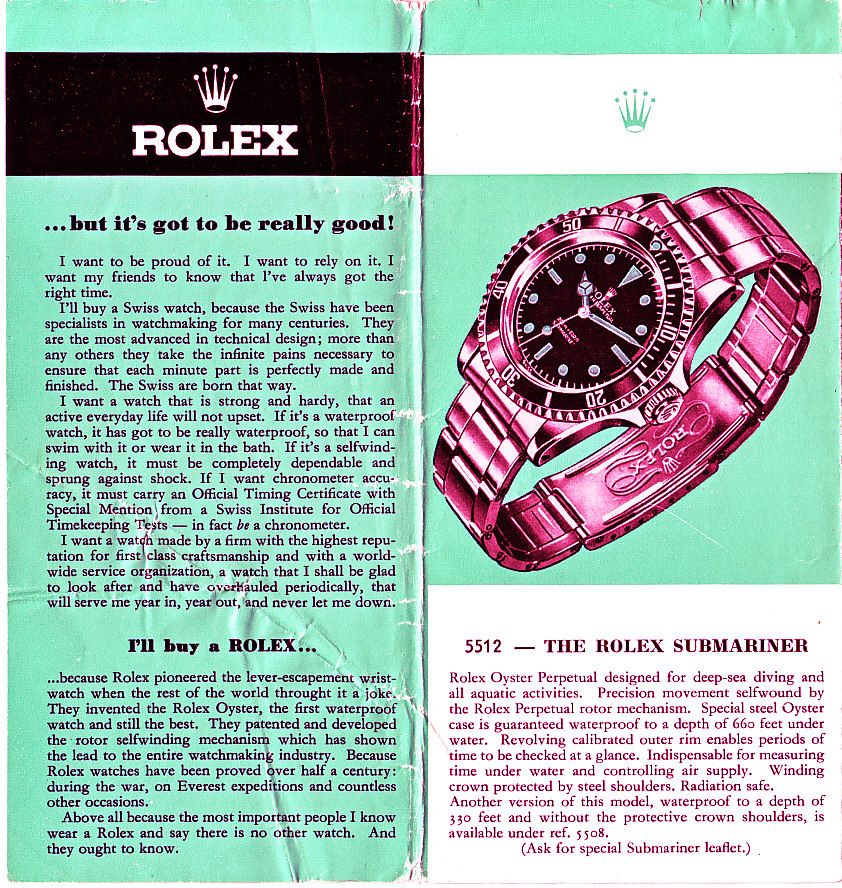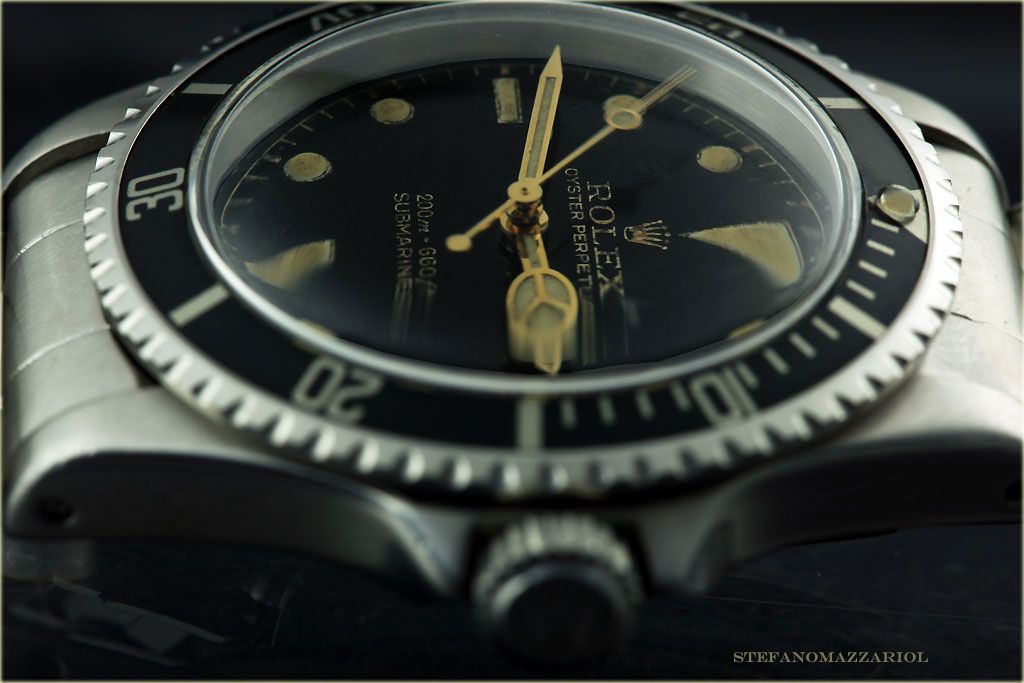 In tanti anni di passione per l'orologeria ,sopratutto quella realizzata dalla casa Coronata, ho avuto il piacere di studiare ,visionare e smontare migliaia di orologi.
Per anni sono andato alle preview delle aste, alle fiere e spesso da amici al solo scopo di avere per le mani,documentare e farmi un idea delle particolarita' di orologi rari.
Quindi quando prendo un Rolex in mano e voglio controllare i numeri identificativi, mi viene automatico togliere il bracciale ad ore 6, se voglio vedere la matricola ed a ore 12 se voglio vedere la referenza.
In many years of passion for watch-making, above all for those created by the Crowned brand, I have had the pleasure to study, view and disassemble thousands of watches. For years I went to auction previews, to fairs and often to my friends' homes with the only purpose of holding, documenting and getting an idea of the peculiarities of rare watches.
Therefore when I pick up a Rolex and I want to check the identifying numbers, I automatically remove the bracelet at 6 o'clock if I want to see the serial number and at 12 o'clock if I want to see the reference.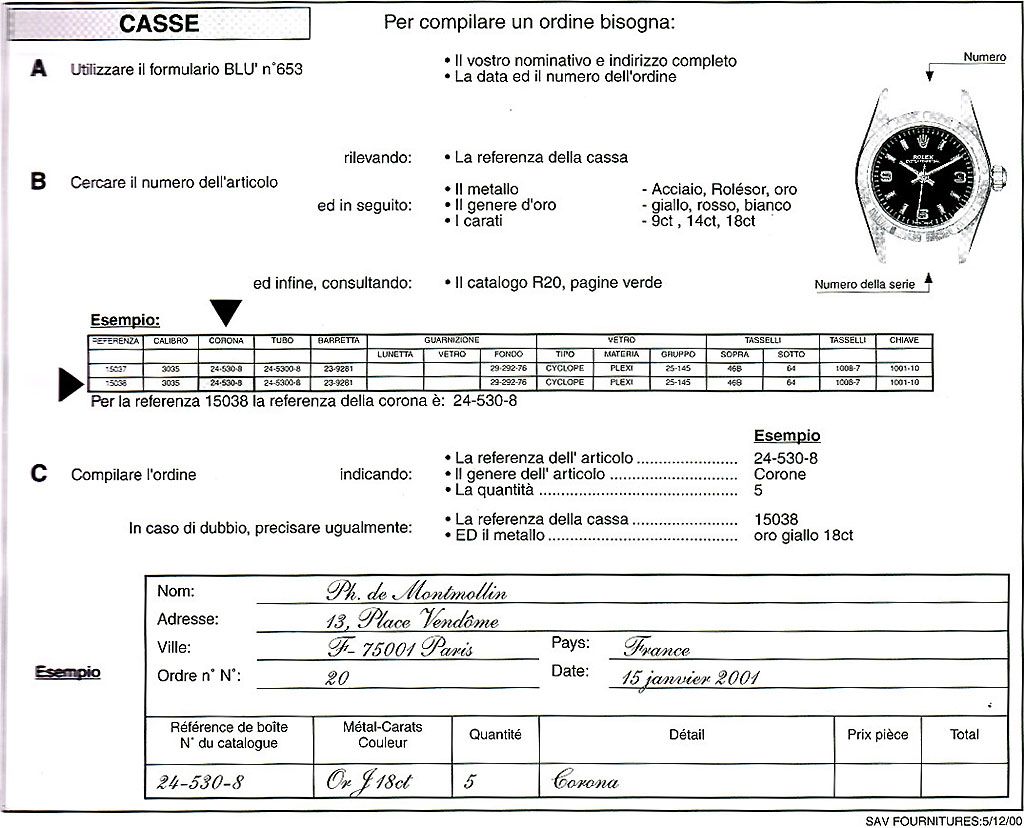 Pochi giorni fa' mi capita tra le mani un Submariner ref. 5512 con spallette di protezione della corona a punta , detto "cornino".
A few days ago I happened to come across a Submariner ref. 5512 with pointed crown guards, a so called "pointed guard".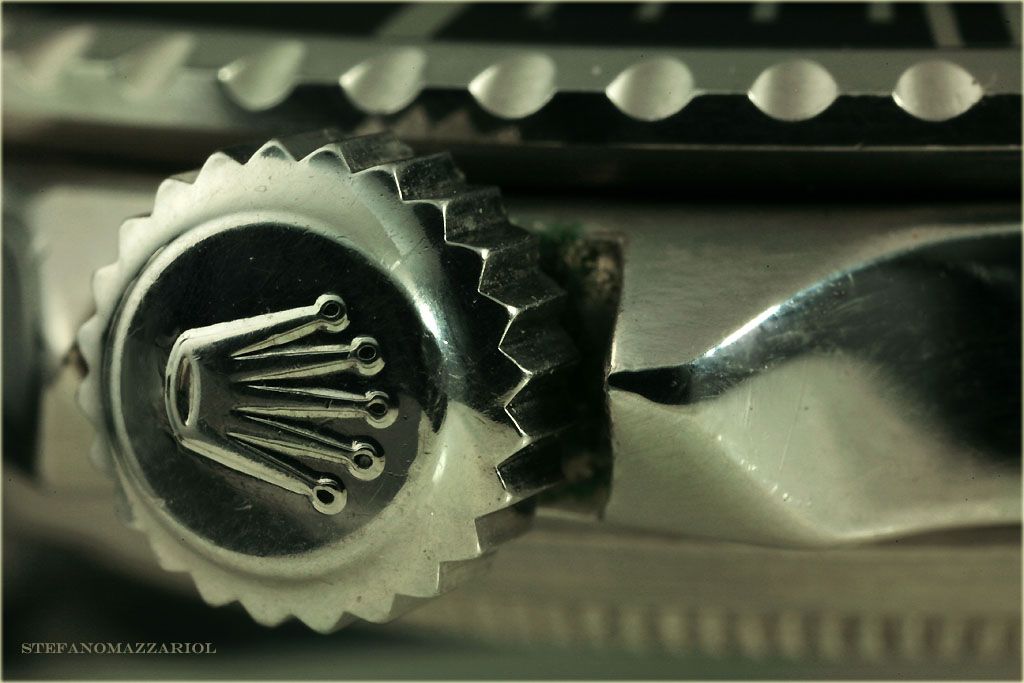 Tolgo il bracciale ad ore 6 e vedo nella sua inconfondibile grafica, assolutamente originale, il numero della referenza 5512.
I removed the bracelet at 6 o'clock and I saw in its absolutely original unmistakable graphics, the reference number 5512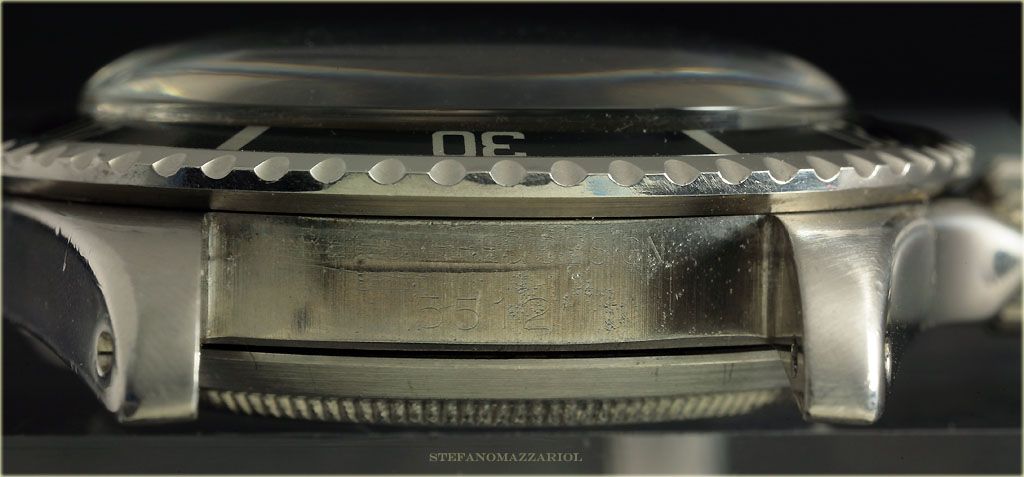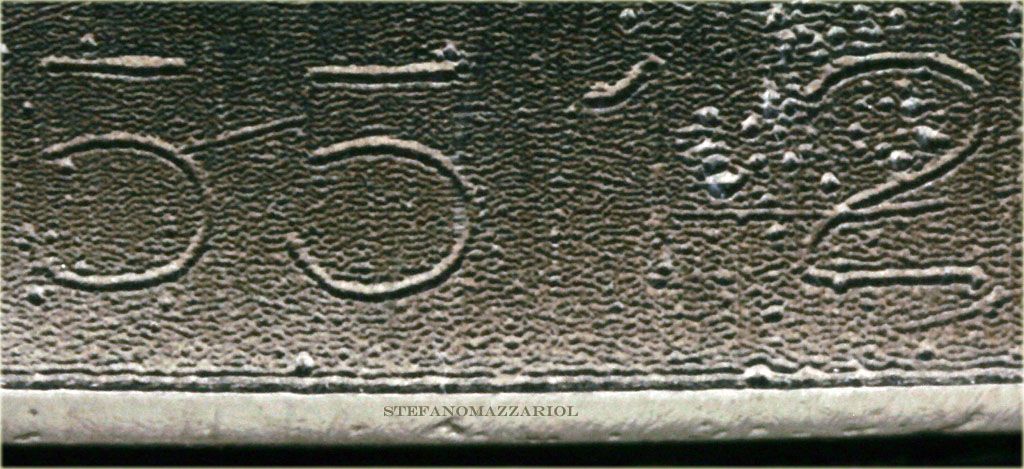 Guardo piu' volte l'orologio ,con il dubbio di aver tolto il bracciale dalla parte sbagliata , invece no.
Mi affretto subito a togliere il bracciale ad ore 12 e immancabile appare il numero di matricola.
Tutto inciso al rovescio rispetto alla regola, Up side down.
I looked at the watch a few times with the doubt that perhaps I had taken off the bracelet from the wrong side, but no.
I hurried to immediately remove the bracelet at 12 o'clock and inevitably the serial number appeared.
Everything was engraved backwards compared to normal, Upside down.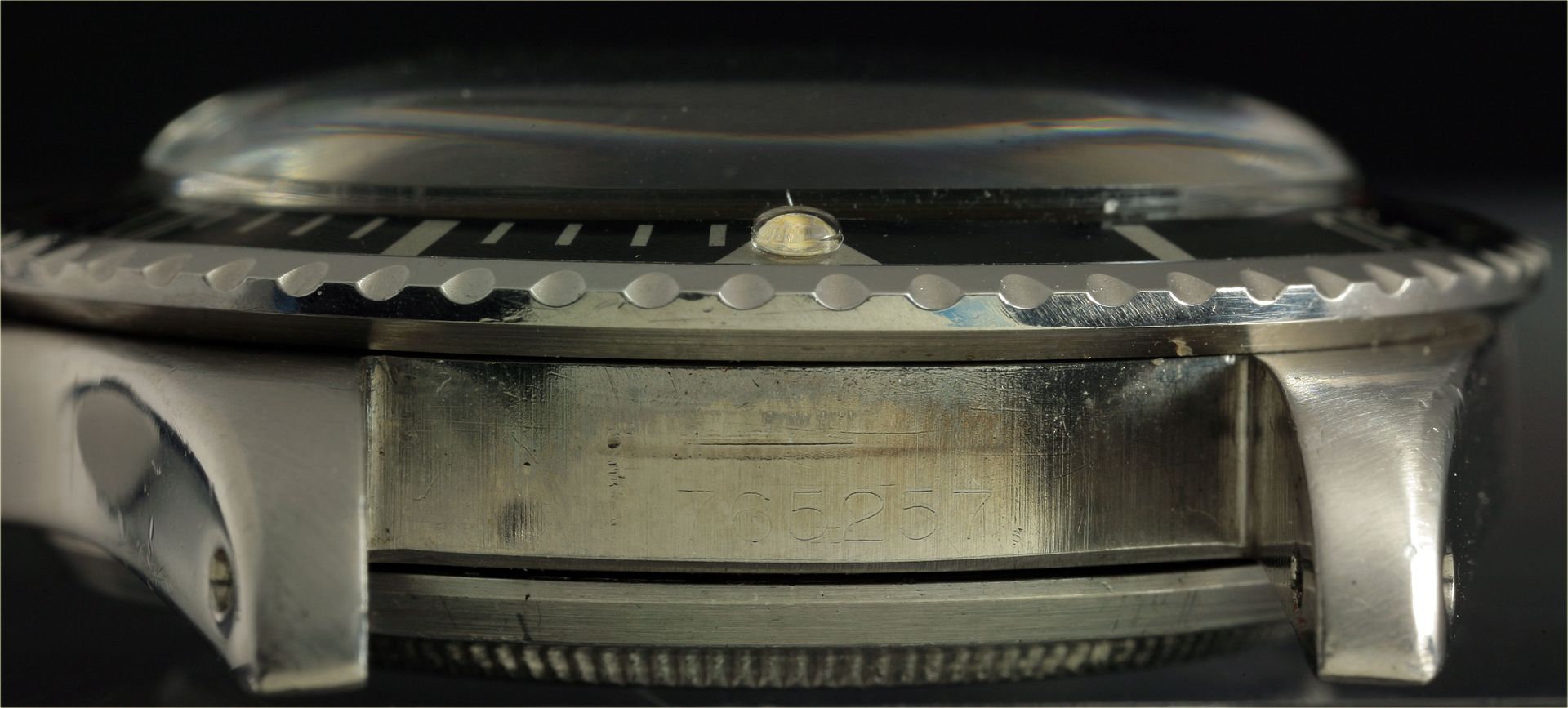 La voglia di sapere il perche' mi invade e comincio a fantasticare ipotesi del come mai di questa incisione al contrario.
Gia con qualche risposta in mente, chiamo un amico appassionato di Submariner per chiedere il suo parere.
Appena illustrato il ritrovamento il mio amico esclamo' , come leggendo nella mia mente la mia personale classifica di gradimento delle ipotesi :" ...e' stato fatto per i Mancini".
Era la mia prima speranzosa ipotesi ma a riportarmi alla realta' sono i ricordi degli orologi mancini che ho avuto negli anni passati dove le casse erano state semplicemente ruotate e le incisioni di matricola e referenza erano al loro posto.
The desire to understand why overcame me and I began to come up with fantastic hypothesis for why this engraving was backwards.
With a few answers already in mind, I called a friend who is a Submariner fan to ask his opinion.
As soon as I described my finding, my friend exclaimed, as if reading my favorite hypothesis from my mind: "it was made for left handers".
This was my first hopeful hypothesis but I was brought back to reality by the memories of other left handed watches that I have had in the past where the cases were simply rotated and the engravings of the serial number and reference were in their normal position.
L'orologio invece , a parte l'up side down di matricola e referenza e' tutto in ordine.
L'unico modo per realizzarlo mancino e' ruotare la cassa ma sopratutto avere anche un quadrante stampato al rovescio per far corrispondere i piedini di fissaggio alla platina.
The watch however, besides the serial number and reference being upside down, has everything in order.
The only way to make it left-handed was to rotate the case, but above all to also have the dial printed backwards in order to allow the mounting feet to correspond to the sinker.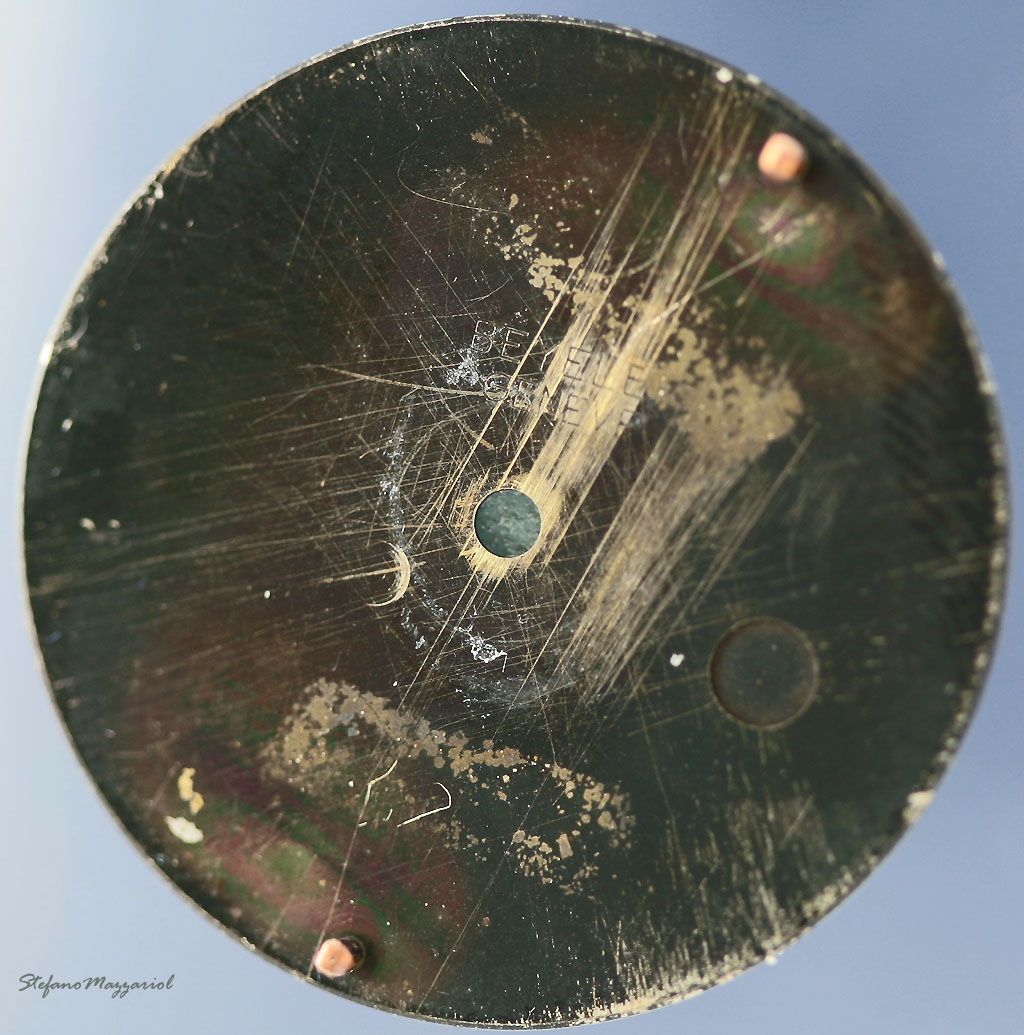 Quindi accantonata l'ipotesi del mancino prende piede quella dell'errore nella fase produttiva che nel 1962 , anno in cui fu' realizzato questo orologio ,era in totale di ben 110.000 orologi .
Mi resta sempre difficile abbinare la parola Rolex a quella di errore di produzione,ma va' tenuto presente che e' una azienda fatta da persone e le persone
sbagliano.
Il dono dell'infallibilita' non appartiene all'uomo.
A conferma del particolarita' legata ad un determinato range di seriali , il mio amico Roberto Jatuka mi ha fornito le fotografie di un'orologio identico con seriale 765256, i due orologi sono consecutivi e tutti e due Up side down
Ovviamente per gli appassionati collezionisti questo errore e' il benvenuto perche' conferisce rarita' a un gia' raro orologio .
Therefore setting aside the left handed hypothesis, the possibility for an error during the production phase began to take hold. In fact in 1962, the year in which the watch was made, a total of 110,000 watches were built.
It is still difficult to connect the word Rolex to a production error, but we need to take into consideration that it is still a company made up of people, and people make mistakes.
The gift of infallibility does not belong to man.
In confirmation of particularity 'tied to a specific range of serial, my friend Roberto Jatuka gave me photographs of a watch with the serial 765256, the two watches are consecutive, and both up side down.
Obviously for passionate collectors, this error is welcome because it makes a rare watch even rarer.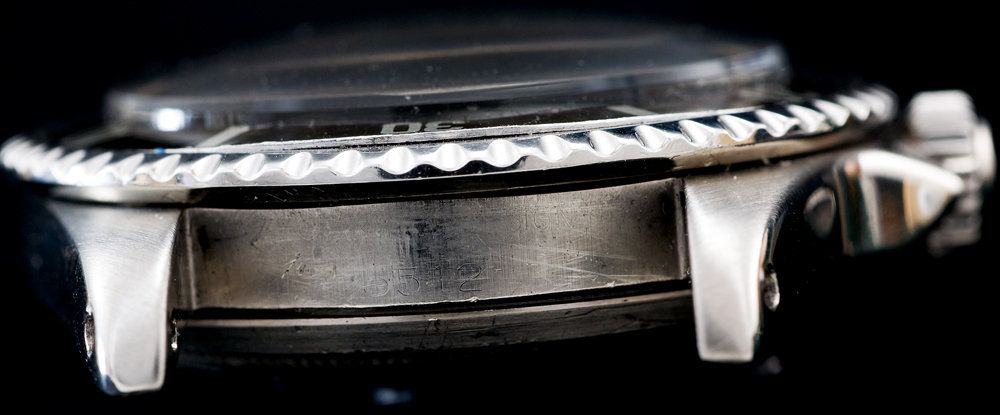 In questo Submariner vi e' montato un rarissimo quadrante transizionale con minuteria chiusa e scritta swiss-T<25 in argento .
Inoltre presenta la grafica gia' vista sui coroncioni ref 6538 dell' ultima generazione e seguenti ( vedi quadranti Underline produzione 1963/4), ed ha le due linee di scritte, submariner e profondita',stampate in oro .
In this watch they mounted a very rare transitional dial with closed minute ring and the writing Swiss-T<25 in silver.
It also has the graphics already seen on the latest generation big crown ref 6538 and later (see the Underline dials produced 1963/4), and has the two lines of writing, submariner and depth rating printed in gold.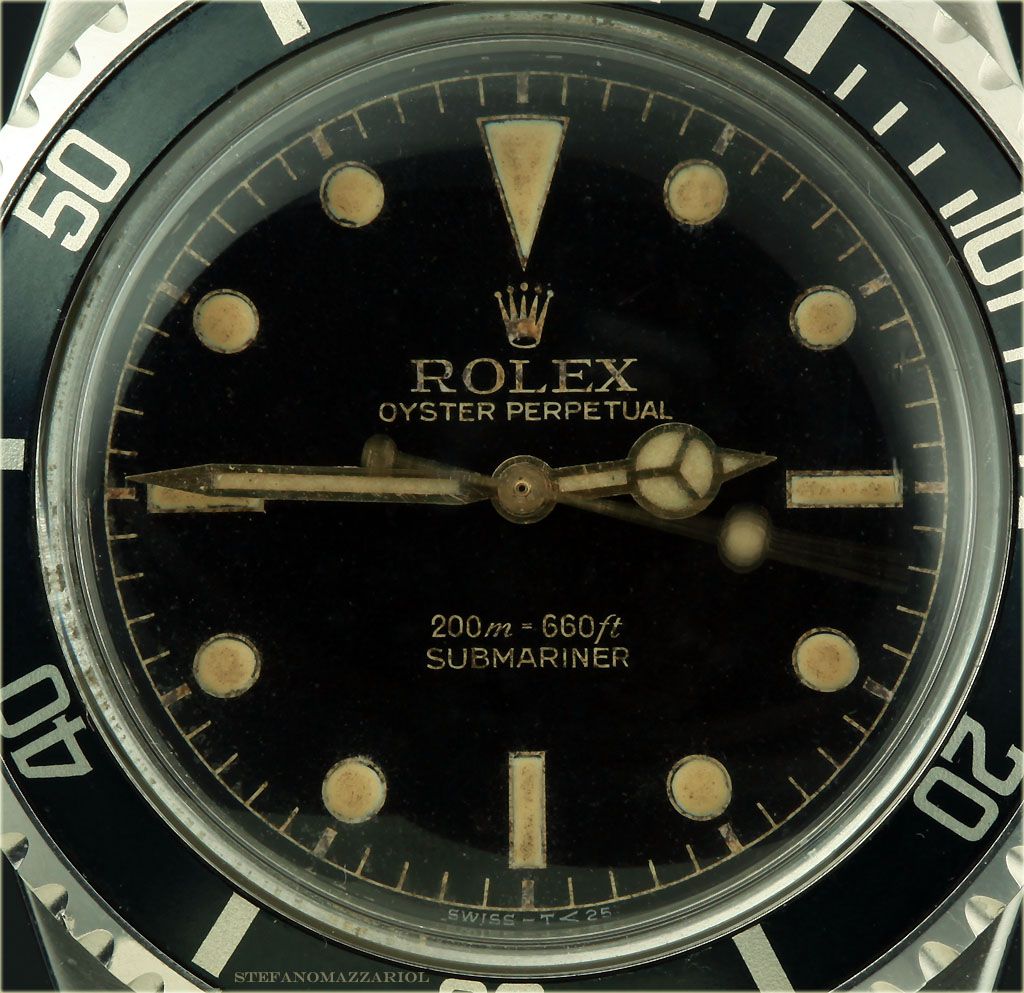 Quadrante per Submariner ref 6538 Big crown underline 1963/64
Dial for Submariner ref 6538 Big crown underline 1963/64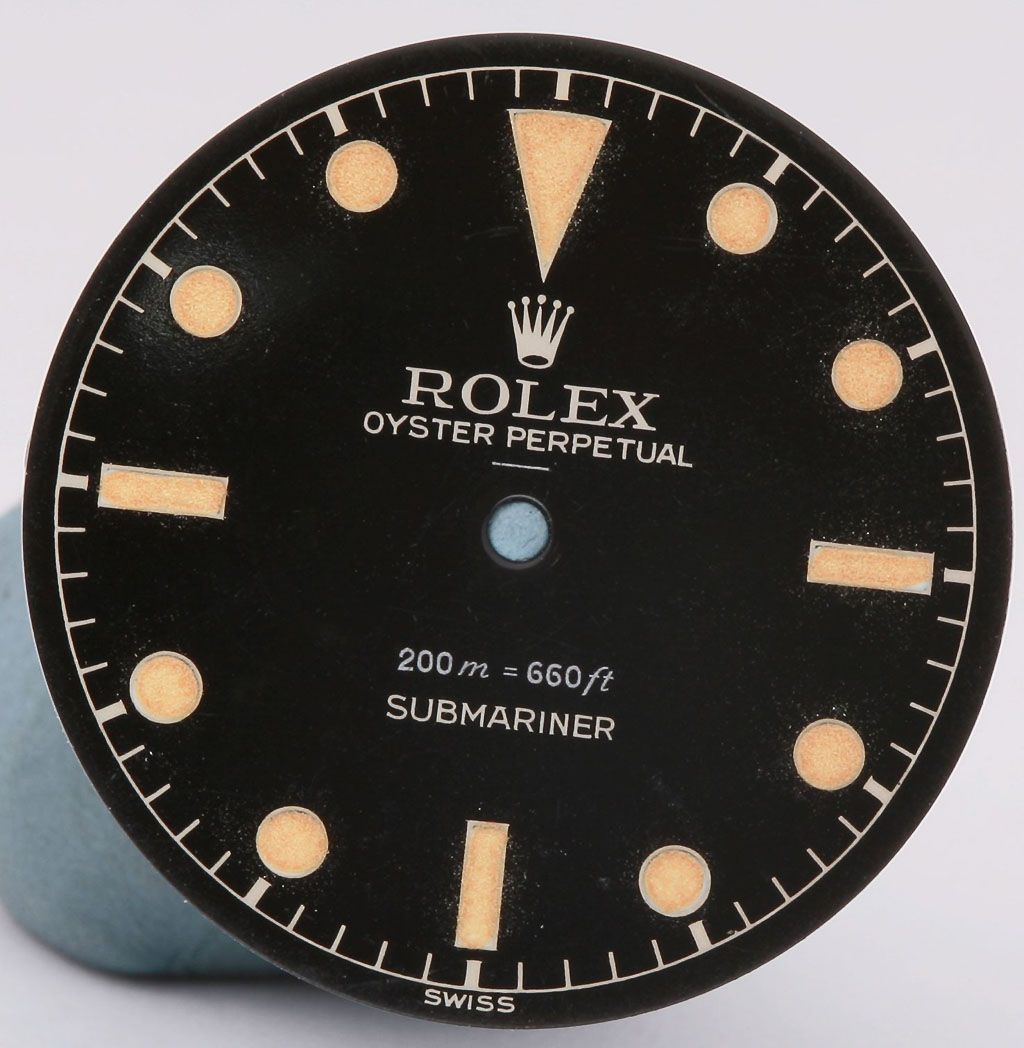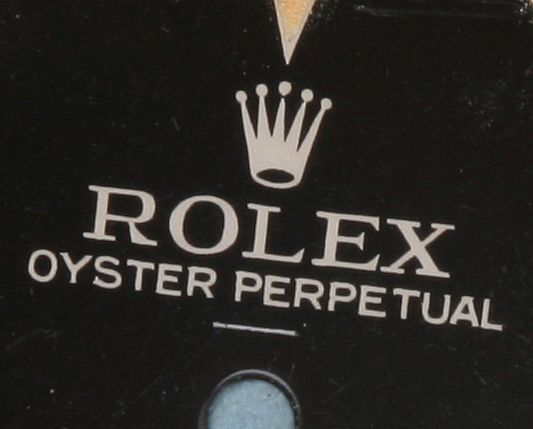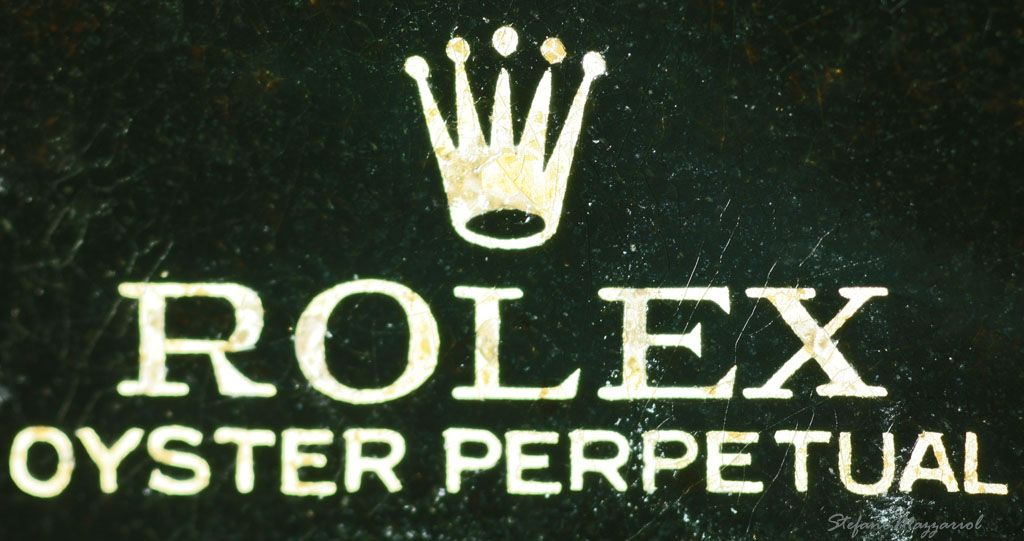 La scritta swiss-T<25 evidenzia che l'orologio e' stato commercializzato in uno dei primi paesi ad uniformarsi alla nuova normativa sulle emissioni radioattive del materiale luminescente usato sui quadranti .
The writing Swiss-T<25 shows that the watch was marketed in one of the first countries to comply with the new regulations regarding radioactive emissions of the luminescent materials used on the dials.

Inoltre la scritta swiss-t<25 e'stampata in argento( caratteristica dei quadranti " speciali " realizzati nel periodo 1962/1964, double swiss ecc.) e non prodotta galvanicamente.
Esempi di scritte realizzate in argento su quadranti galvanici del periodo 1962/1964
"Underline" bassa in argento di un Rolex Submariner ref 5512
Also, the writing Swiss-T<25 is printed in silver (characteristic of the "special" dials made in the period of 1962/1964, double Swiss etc) and not produced galvanically.
Examples of the writing created in silver on galvanic dials from the period 1962/1964
Low "Underline" in silver from a Rolex Submariner ref 5512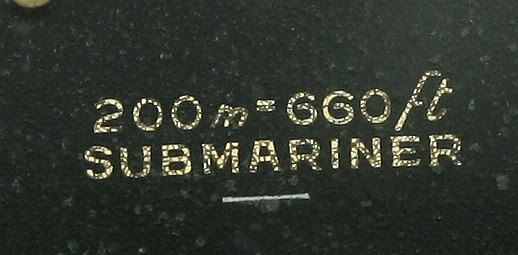 "Underline " alta in argento di un Rolex Submarner ref. 5513
High "Underline" in silver from a Rolex Submariner ref 5513
"Underline e doppia swiss" di un Rolex GMT ref 1675
"Double Swiss Underline" from a Rolex GMT ref 1675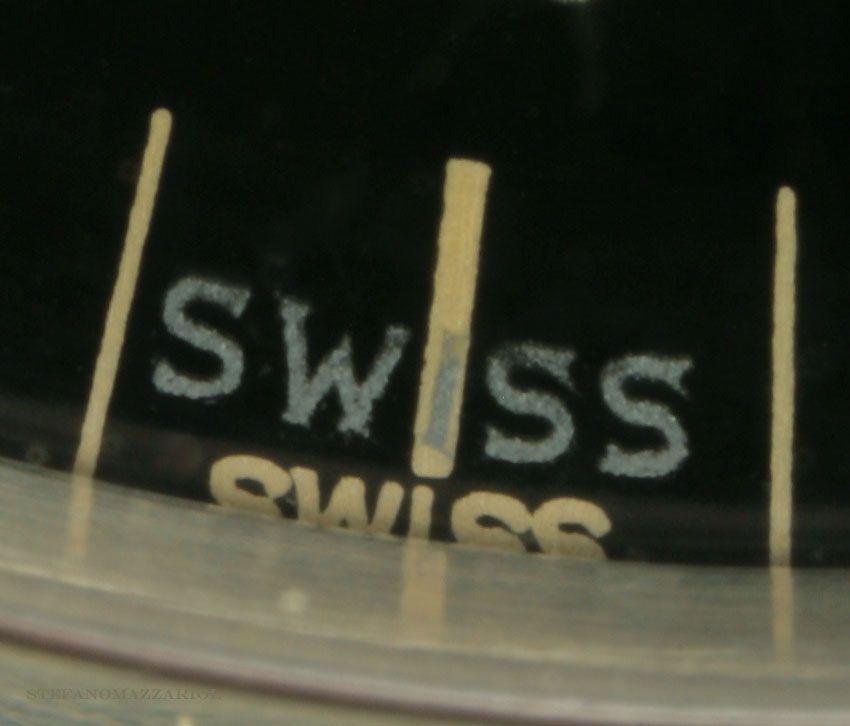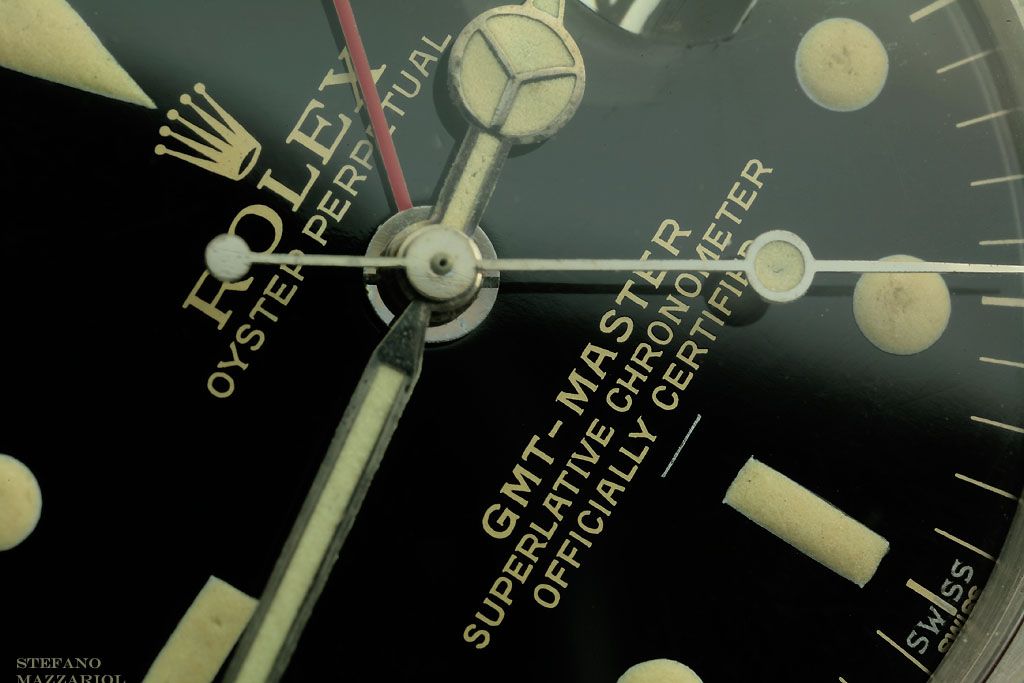 Quadrante per Rolex ref 5500 Underline e -T<25 in argento.
Dial for Rolex ref 5500 Underline and –T<25 in silver.
Quadrante per Rolex ref.6239 underline e doppia swiss in argento
Dial for Rolex ref. 6239 Underline and double Swiss in silver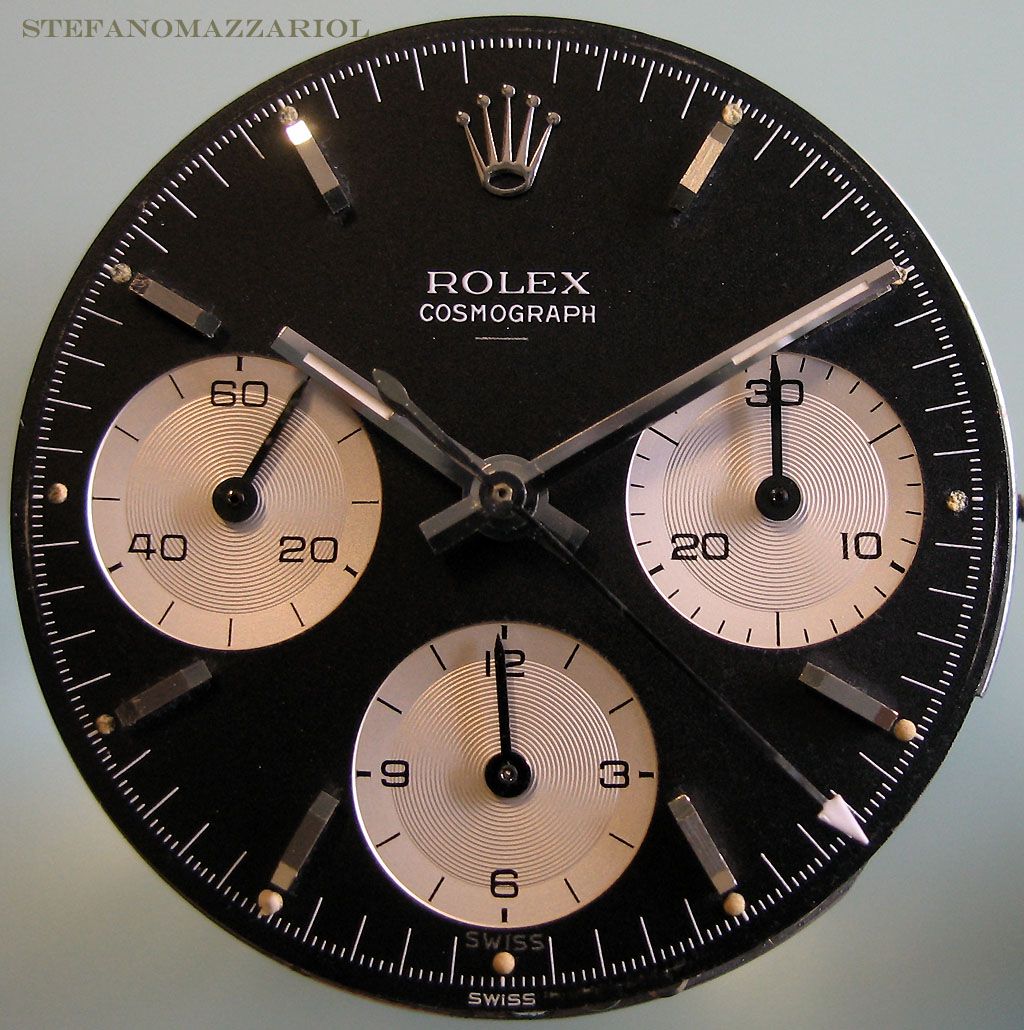 Per il momento l'unica spiegazione verosimile per questo Rolex Submariner UP SIDE DOWN rimane quella dell'errore nella produzione, chissa' pero' che in seguito non emergano nuovi elementi che ci permettano di comprendere meglio la storia dei modelli di casa Rolex.
For the moment, the only probable explanation for this Rolex Submariner UPSIDE DOWN, is that of a production error. Who knows however, if in the future some new facts will emerge that will allow us to better understand the history of the models of the Rolex brand.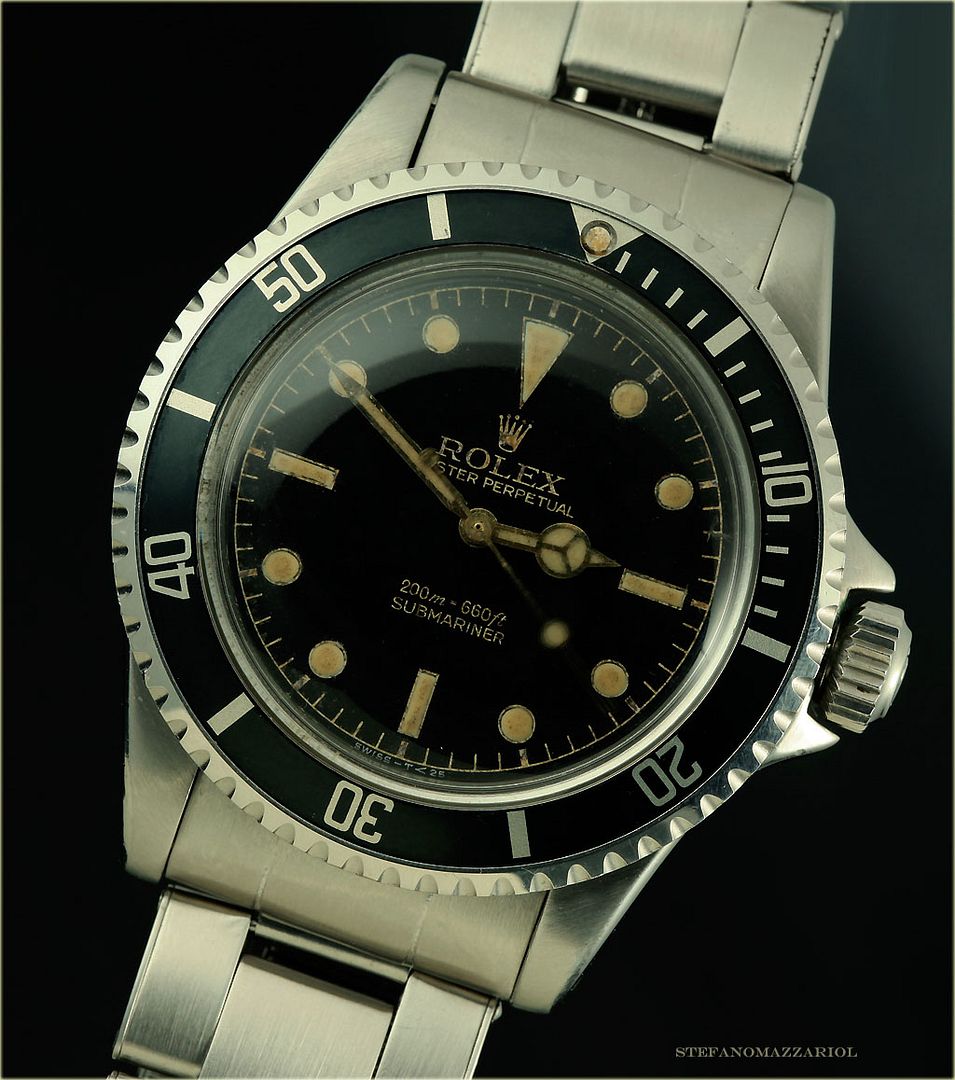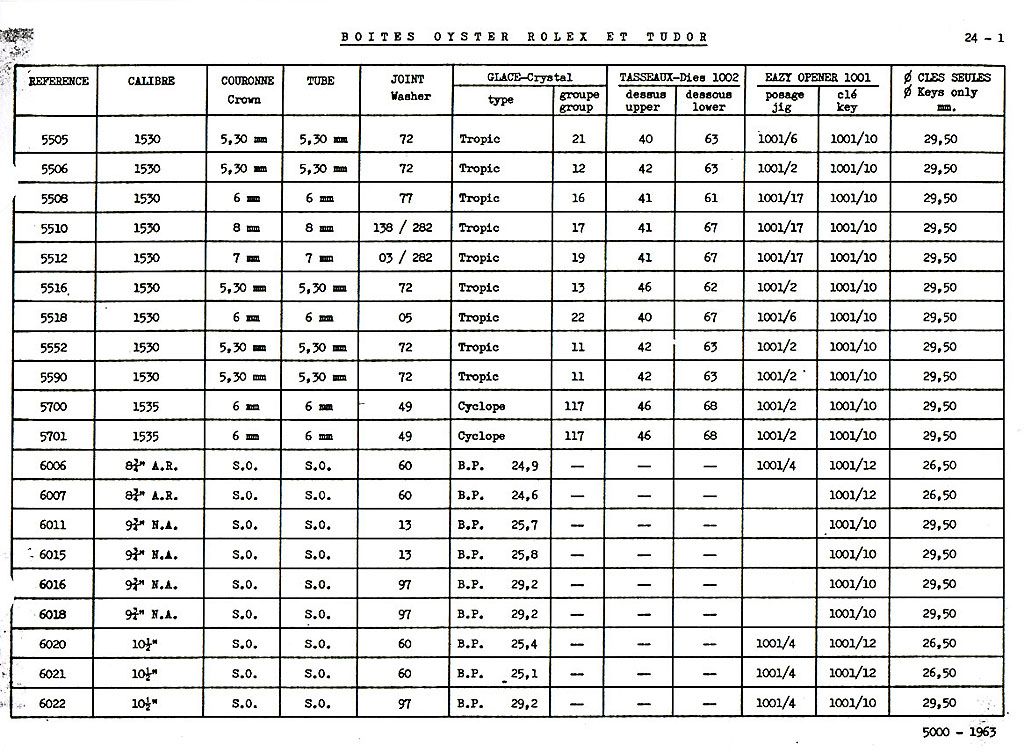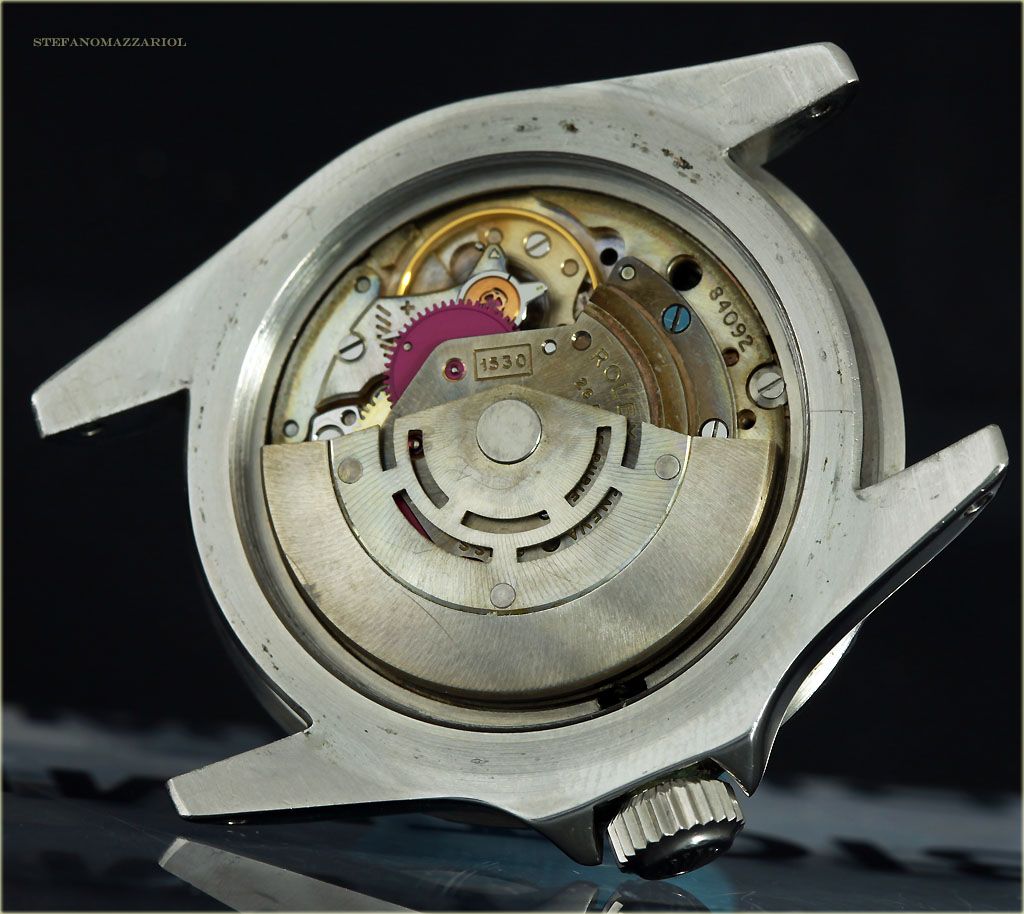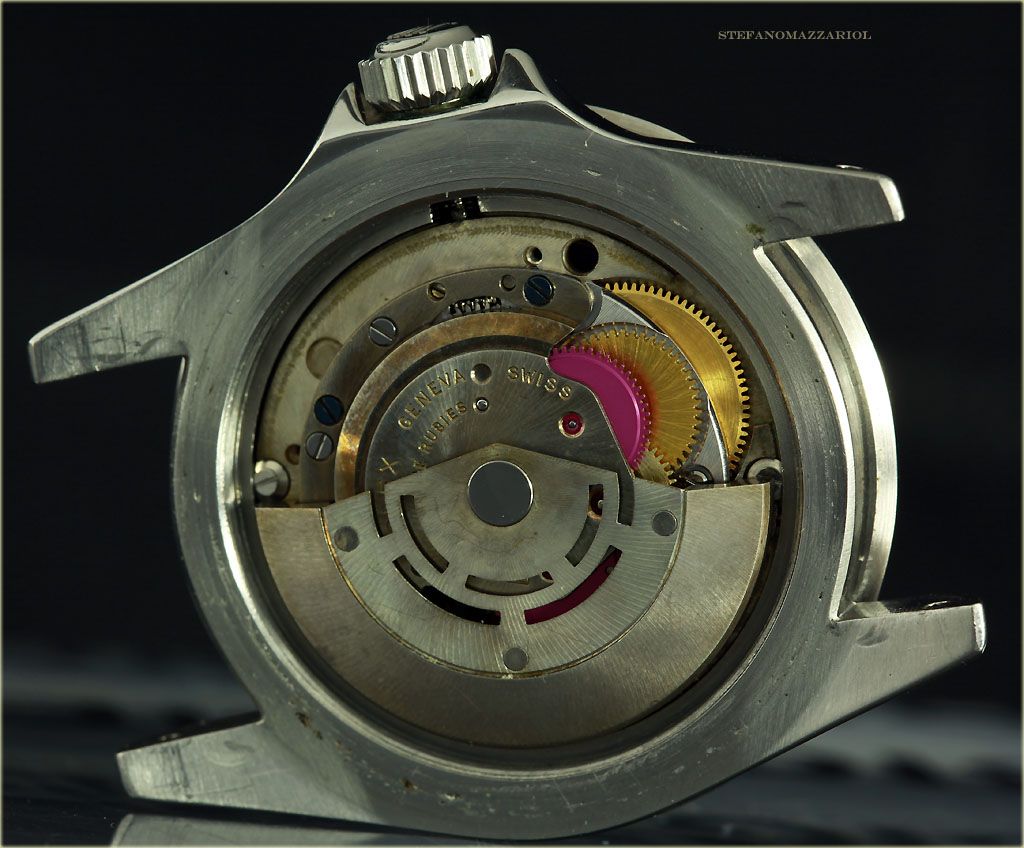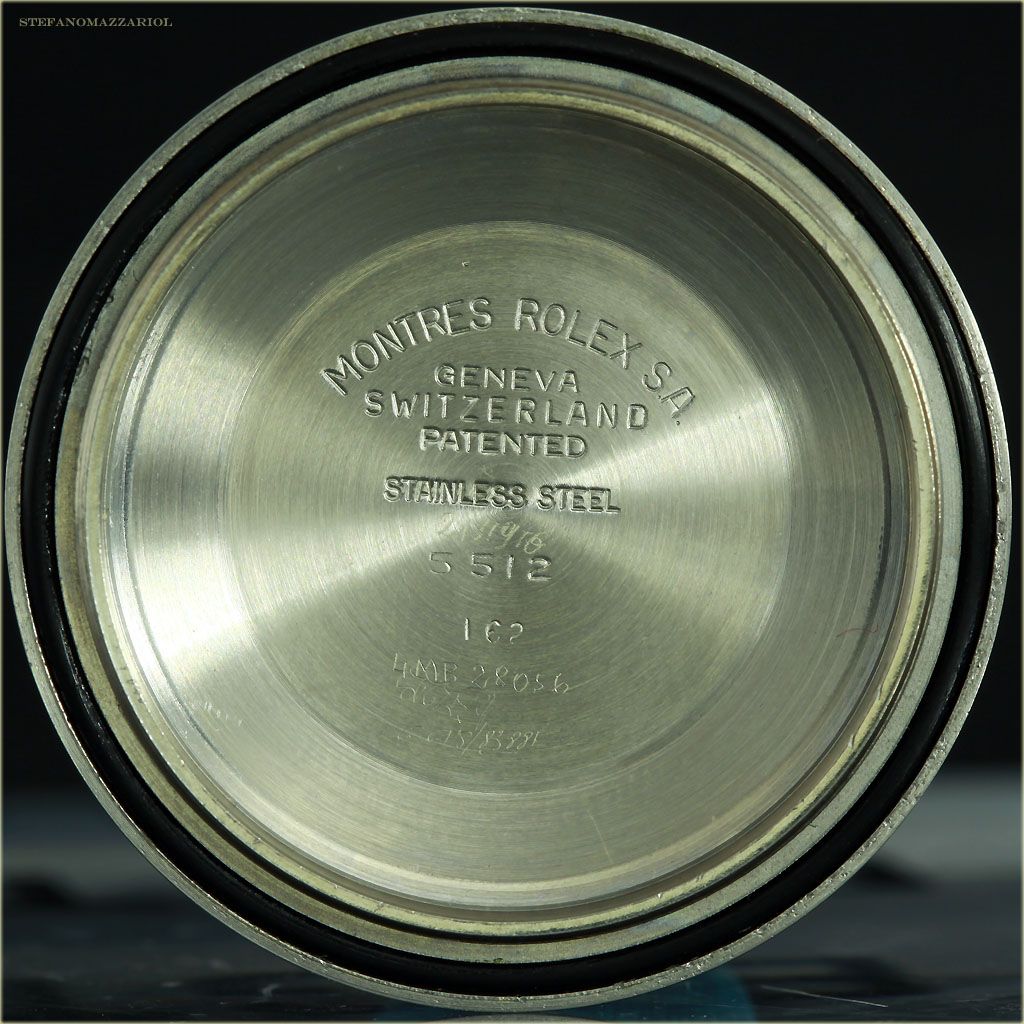 Stefano Mazzariol