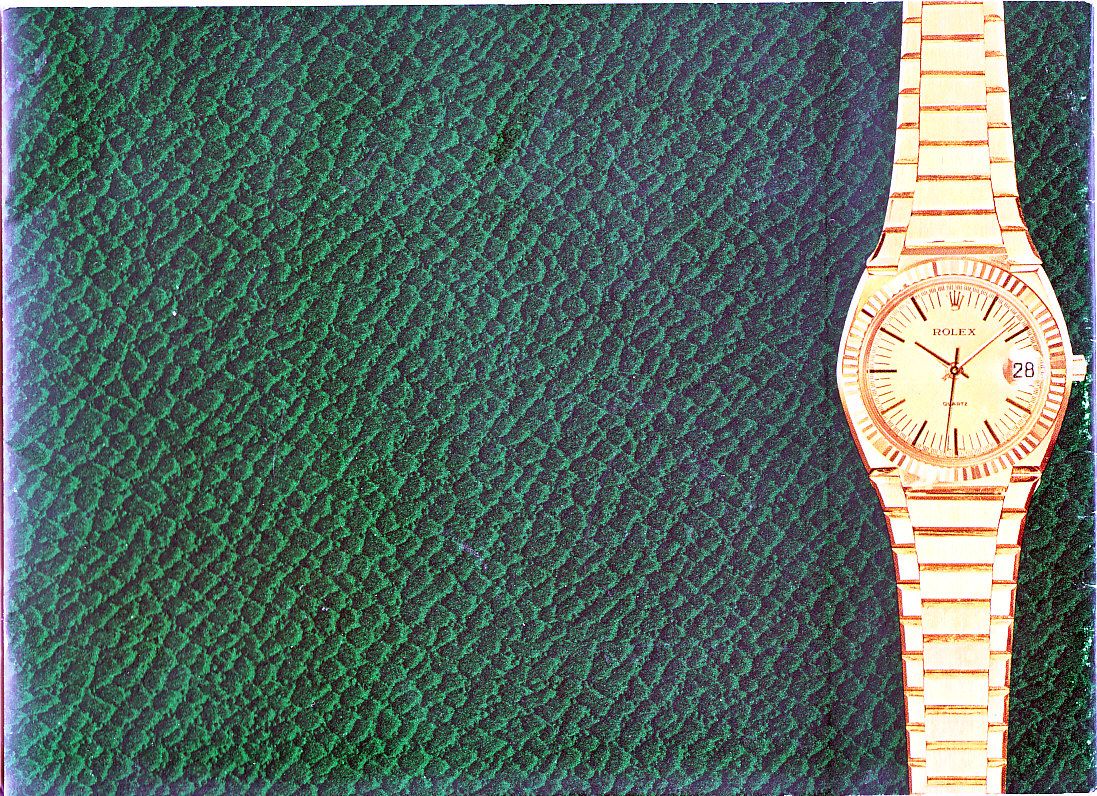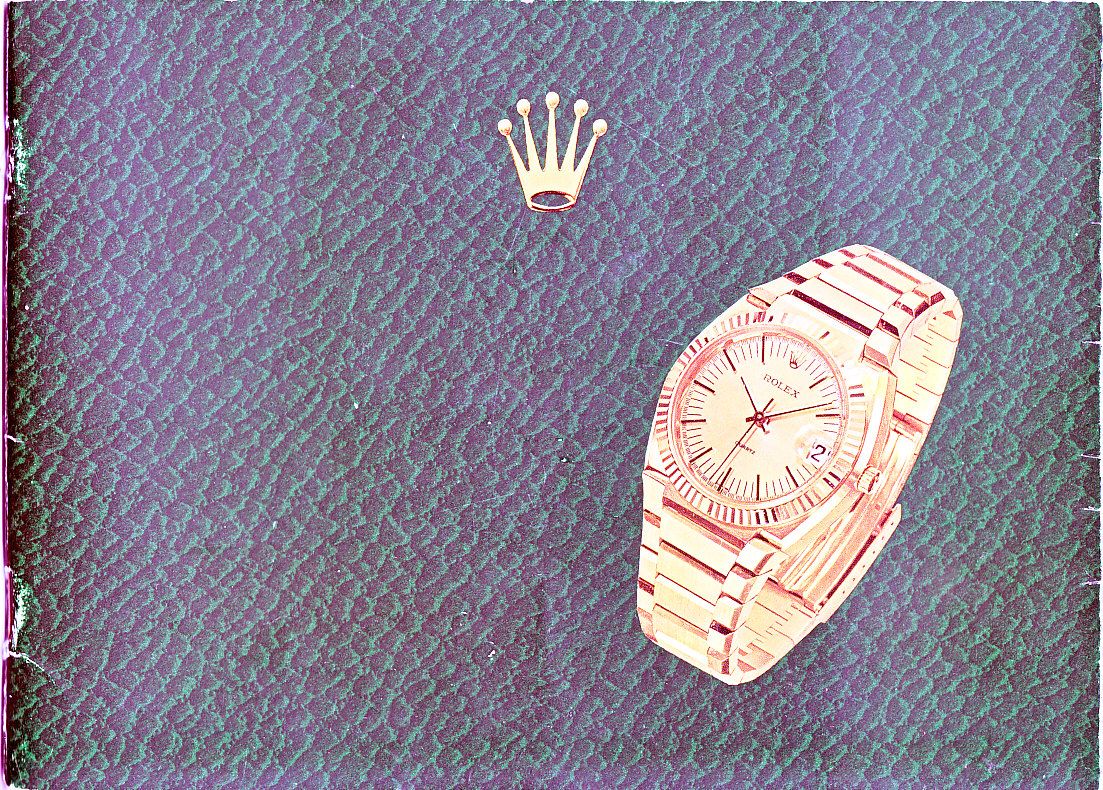 1962:
Rolex partecipa insieme ad altre 20 marchi Svizzeri al Centre Horologer elettronique
per sviluppare un movimento elettronico per orologi da polso.
Le componenti riguardanti il movimento erano realizzate dalla Ebauches SA, l'odierna ETA.
Il risultato finale e' stato il BETA 21, un autentico movimento innovativo , di forma , con prestazioni al di sopra dello standard del periodo, infatti veniva pubblicizzato che l'errore di marcia era contenuto in meno di un minuto l'anno.
Caratterizzato da una tecnologia molto simile al Bulova Accutron, si caratterizza per il movimento continuo della lancetta dei secondi, del tutto simile a quello di un movimento meccanico e privo degli "scatti" tipici dei comuni orologi al quarzo.
Circa 16 marchi montarono questo movimento sui loro modelli e l'assemblaggio di questo movimento non consentiva particolari personalizazioni in funzione del marchio che lo montava.
1962:
Rolex participates in the Centre Horologer elettronique together with 20 other Swiss brands to develop an electronic movement for wrist watches.
The components for the movement were made by Ebauches SA, known today as ETA.
The final result was the BETA 21, and truly innovative movement in both shape and with performance levels above the standard of the time. In fact it was advertized that the variation was less than one minute per year.
It was characterized by a technology very similar to the Bulova Accutron which is known for its continual movement of the second hands, altogether similar to that of a mechanical movement and without the "ticks" common to quartz watches.
Approximately 16 brands used this movement on their models and the assembly of the movement did not allow for many modifications for the brand using it.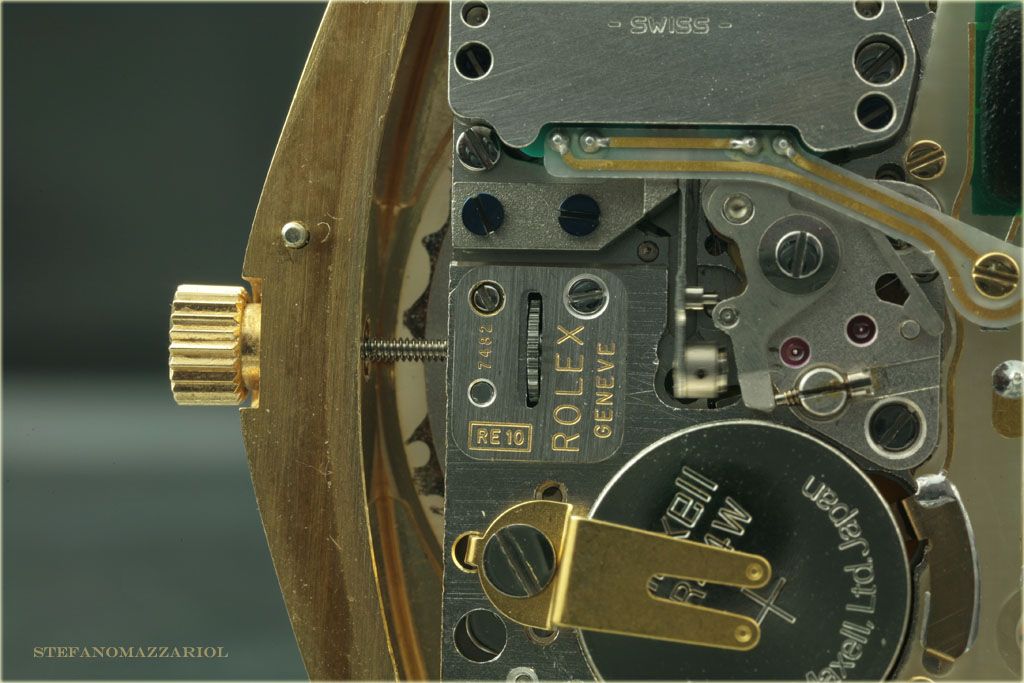 Il 5 giugno del 1970, in occasione della fiera di Basilea Rolex presento' una serie speciale limitata e numerata a 1000 esemplari denominata 5100 tutti esclusivamente in oro di cui solo circa 150 in oro bianco, tutti numerati sul fianco.
June 5th 1970, during the Basel exhibition, Rolex presented a numbered special series limited to 1000 specimens called the 5100, all exclusively gold of which approximately only 150 were white gold. All were numbered on the side.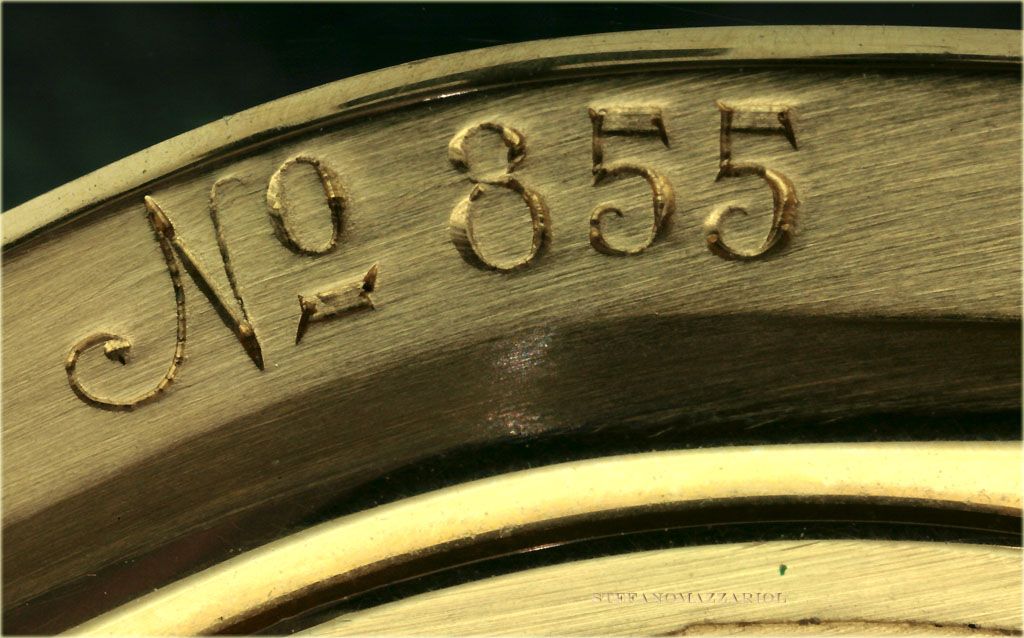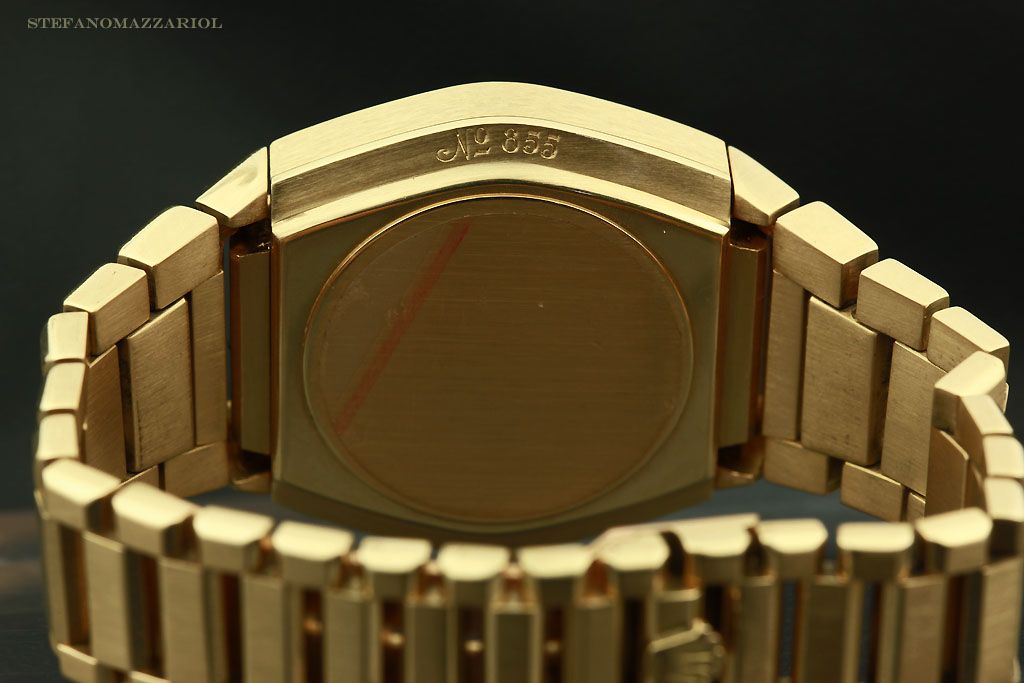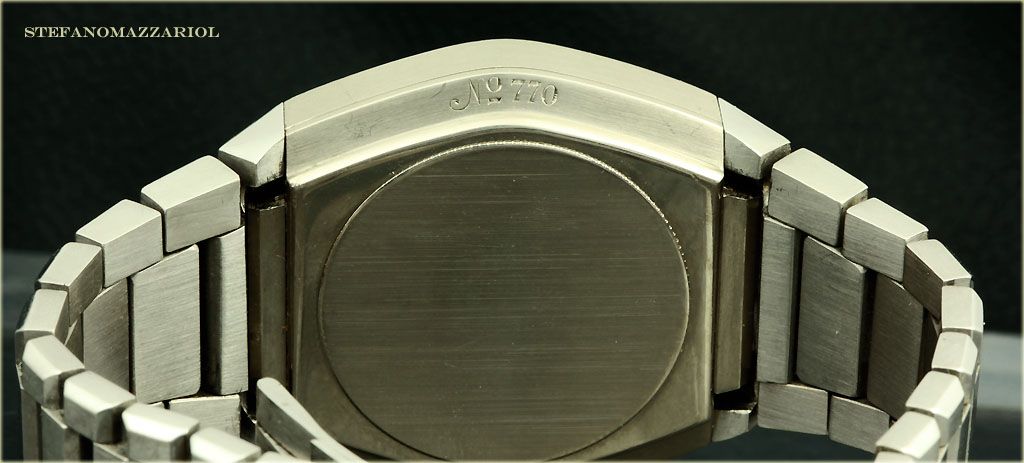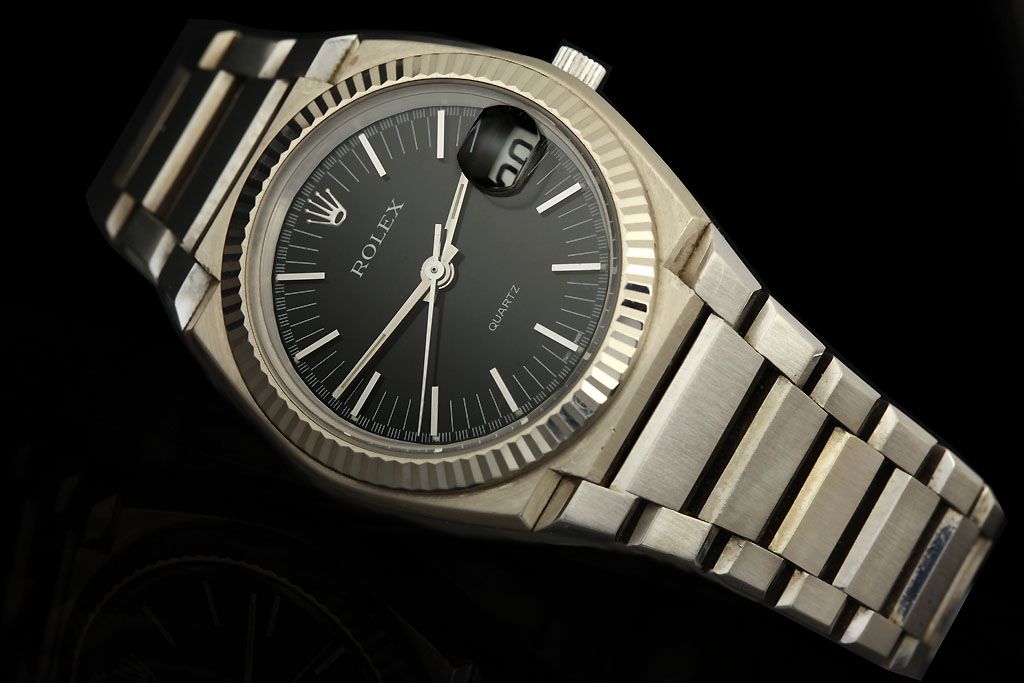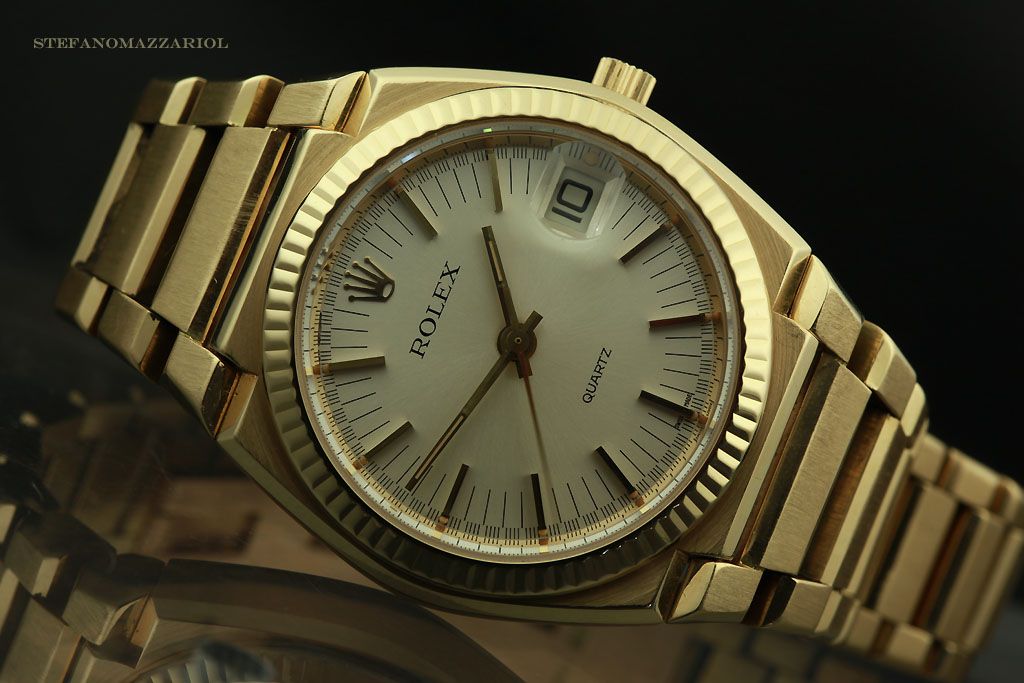 E' il secondo ed ultimo caso in cui Rolex ha prodotto una serie numerata, riallacciandosi idealogicamente a quanto fatto nel 1945 con i primi 100 esemplari di Datejust ref. 4467.
Molte le caratteristiche d'avanguardia per l'epoca:per la prima volta per un Rolex venne montato il vetro minerale in zaffiro sintetico , il fermo macchina ,per una sincronizzazione piu' precisa dell'orario e lo scatto rapido della data che si otteneva indipendentemente premendo e ruotando la corona verso il basso.
Un design all'avanguardia,ispirato alle tendenze del momento e una promozione
commerciale da manuale fece si che la serie fu' prenotata e venduta prima ancora della sua produzione e quindi un successo per Rolex.: infatti erano orologi d'elite e presentati cosi:
"Alla nostra sede centrale di Ginevra vi è un registro ,chiamato Albo d'Oro, dei nostri clienti che con orgoglio possono contare il Rolex Quartz tra i loro beni ,Essi possono fare parte del Rolex Quartz Club, uno dei più esclusivi club immaginabile.
I membri del Club sono benvenuti a Ginevra. Alla loro prima visita, sono invitati a firmare il registro d'oro e possano godere di un tour personale della sede centrale di Rolex Ginevra ."
It is the second and last instance in which Rolex produced a numbered series, referring back ideologically to what they did in 1945 with the first 100 specimens of the Datejust ref. 4467.
Many of the characteristics were very avant-garde for the time: for the first time a synthetic sapphire crystal was used, the hacking feature, for a more precise synchronization of the time, and the Quick Set for the date that allowed the date to be set independently by pressing down and turning the winding crown.
An avant-garde design, inspired by the trends of the time and a textbook commercial promotion made it such that the series was reserved and sold before it was even produced and therefore a success for Roles: in fact, they were watches made for the elite and were presented in the following way:
"At our central headquarters in Geneva there is a Golden Register, a Who's Who of our clients who proudly count a Rolex Quartz among their most precious possessions. They form the Rolex Quartz Club, one of the most exclusive clubs imaginable…
Members of the Club are always welcome at Rolex Geneva. On their first visit, they are invited to sign the Golden Register and can enjoy a personal tour of the Geneva world Headquarters"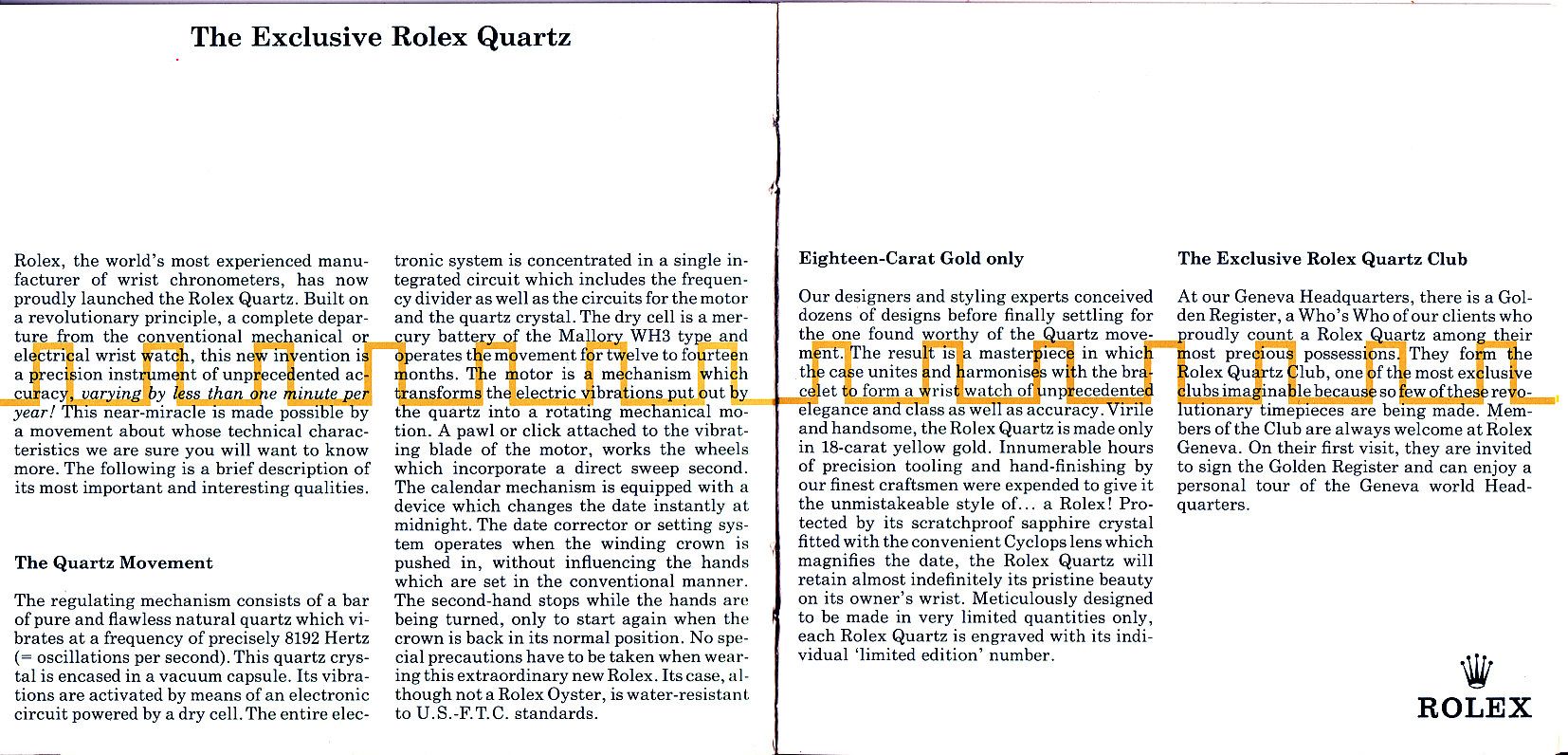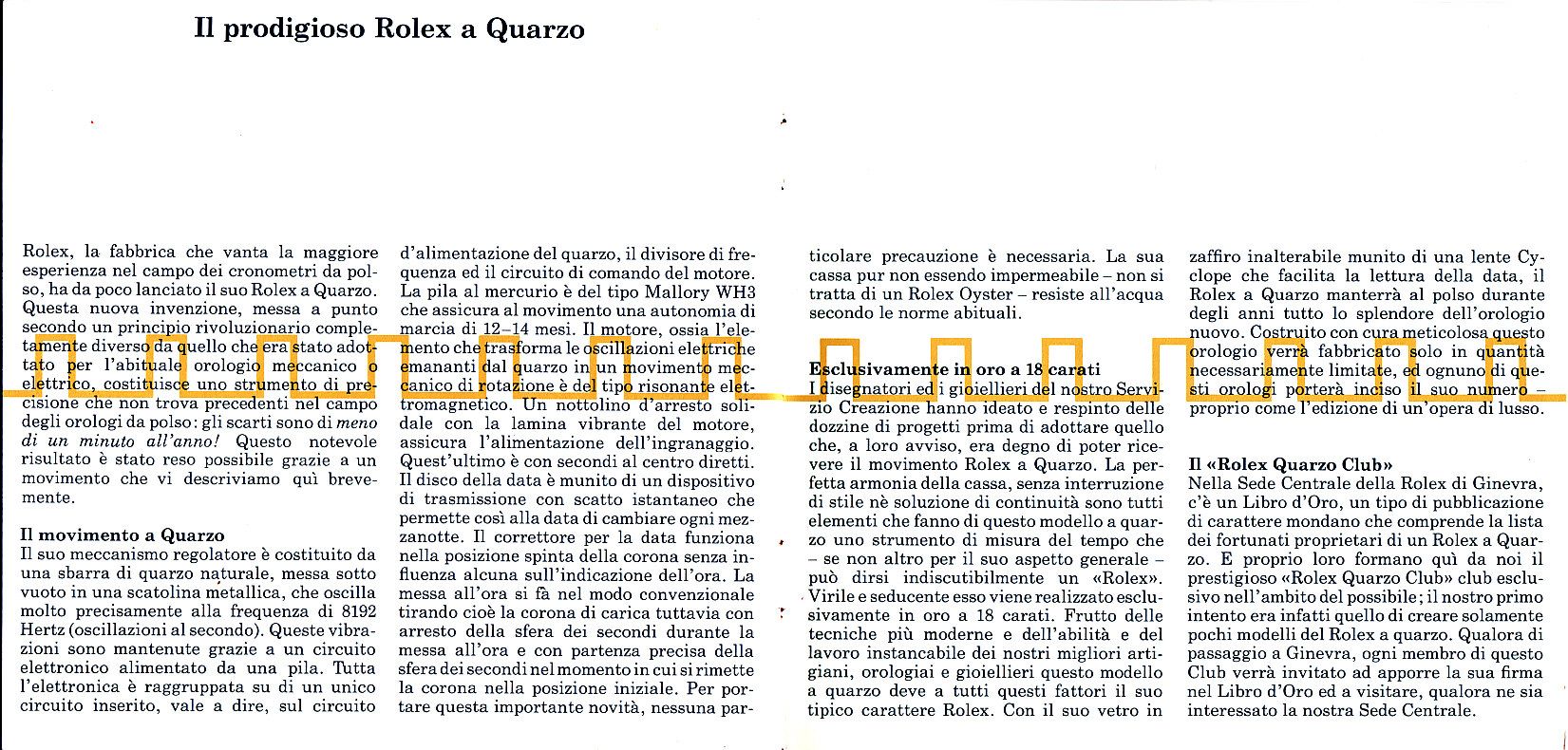 Nonostante Rolex sia stata orgogliosa del 5100 esso rappresentava una anomalia della sua tradizione.
Rolex aveva costruito la sua reputazione intorno alla cassa oyster e in questo caso aveva invece dovuto adattare una cassa ad un movimento e alle sue misure,per questo il 5100 veniva dichiarato resistente all'umidita' e non impermeabile.
Inoltre il montare un movimento presente ed identico ad altre 16 Maison mise Rolex in una posizione insostenibile e nel 1972 si ritiro' dal consorzio BETA 21 e inizio' a progettare un propio movimento al quarzo.
Il 5100 era l'orologio piu'costoso del catalogo Rolex dell'epoca, un vero e propio lingotto ,lavorato sapientemente e manualmente da esperti orafi della casa coronata.
La cassa e' divisa in 3 parti, con la ghiera con la funzione di tenuta del vetro zaffiro e dal fondello che si fissa alla cassa mediante due perni ed un sistema a binario .
Even though Rolex was proud of the 5100, it represented an anomaly of their tradition.
Rolex had built its reputation around the Oyster case and in this case had to adapt a case to a movement and its dimensions. For this reason the 5100 was declared water resistant and not waterproof.
Furthermore the mounting of the movement which was identical to 16 other watch houses put Rolex in an unbearable position and in 1972 Rolex withdrew from the BETA 21 consortium and began to design their own quartz movement.
The 5100 was the most expensive watch in the Rolex catalog at the time, a proper ingot, knowingly hand crafted by watch experts of the crowned house.
The case is divided in 3 parts with the bezel having the function of holding the sapphire crystal and the back which connected to the case via two pins and a track system.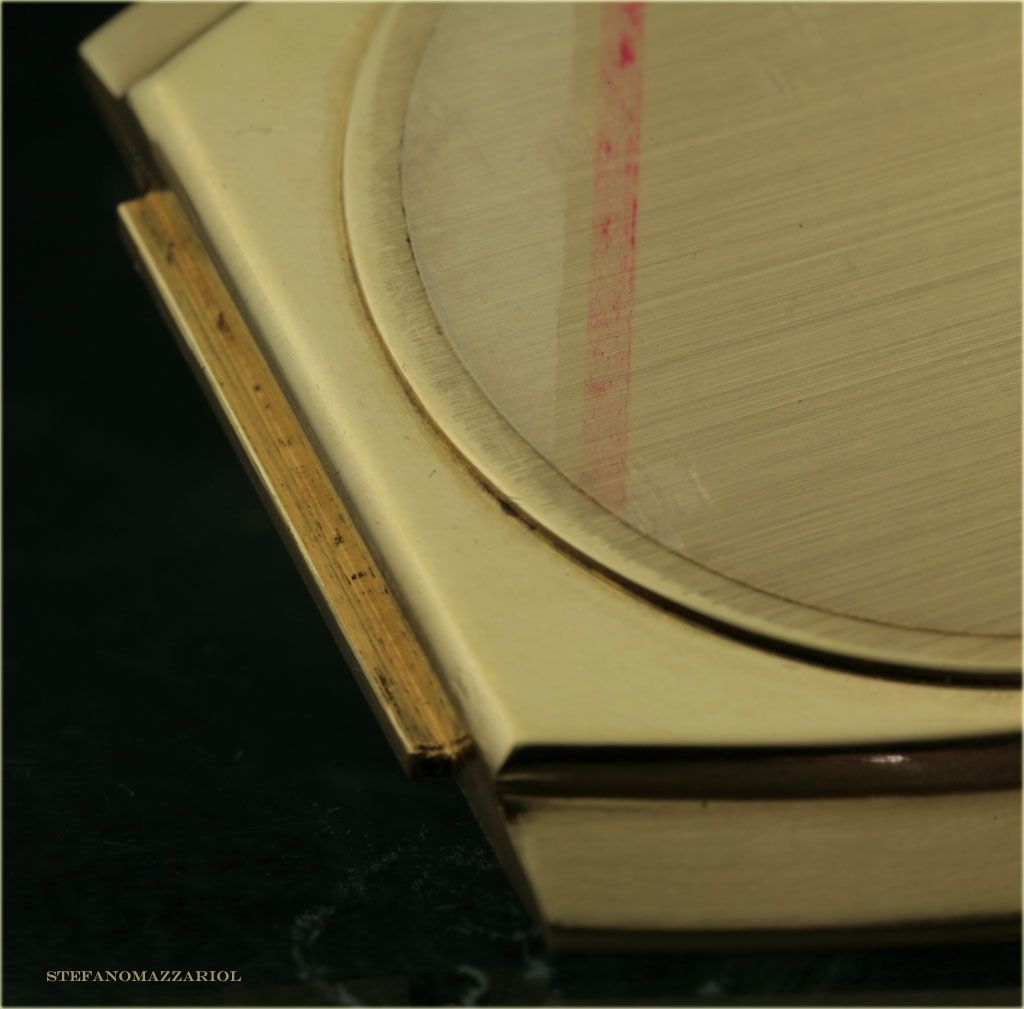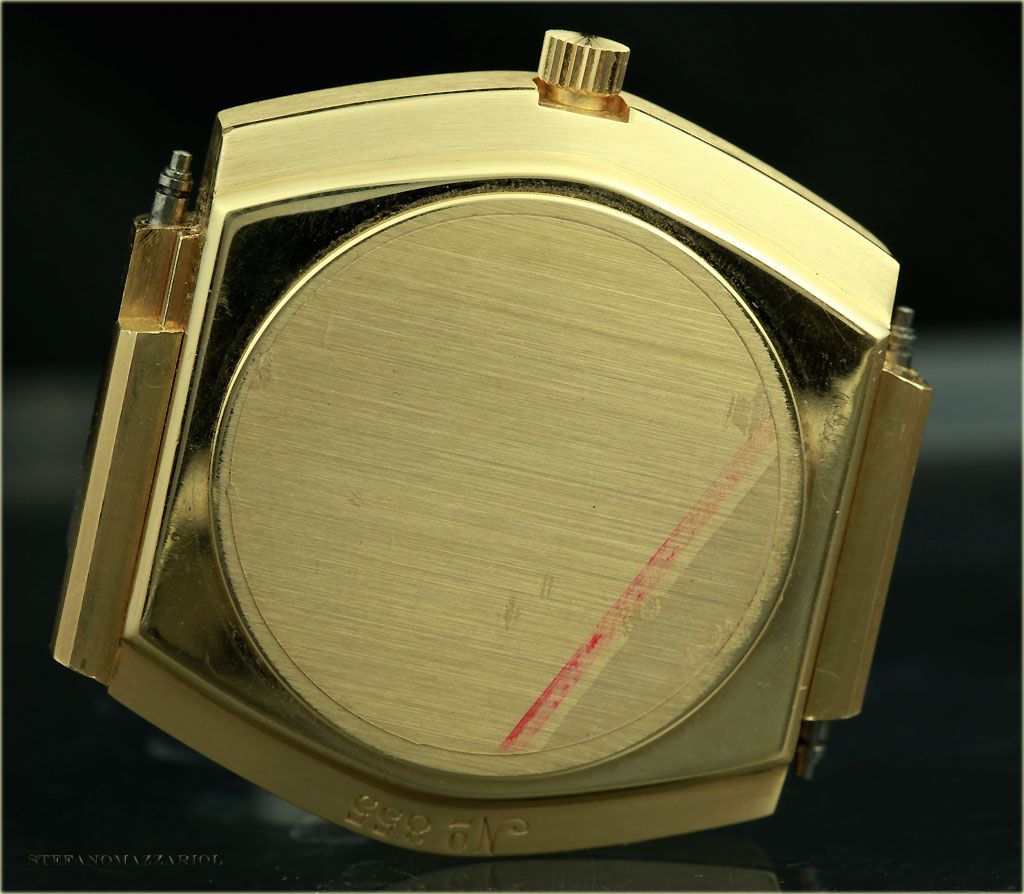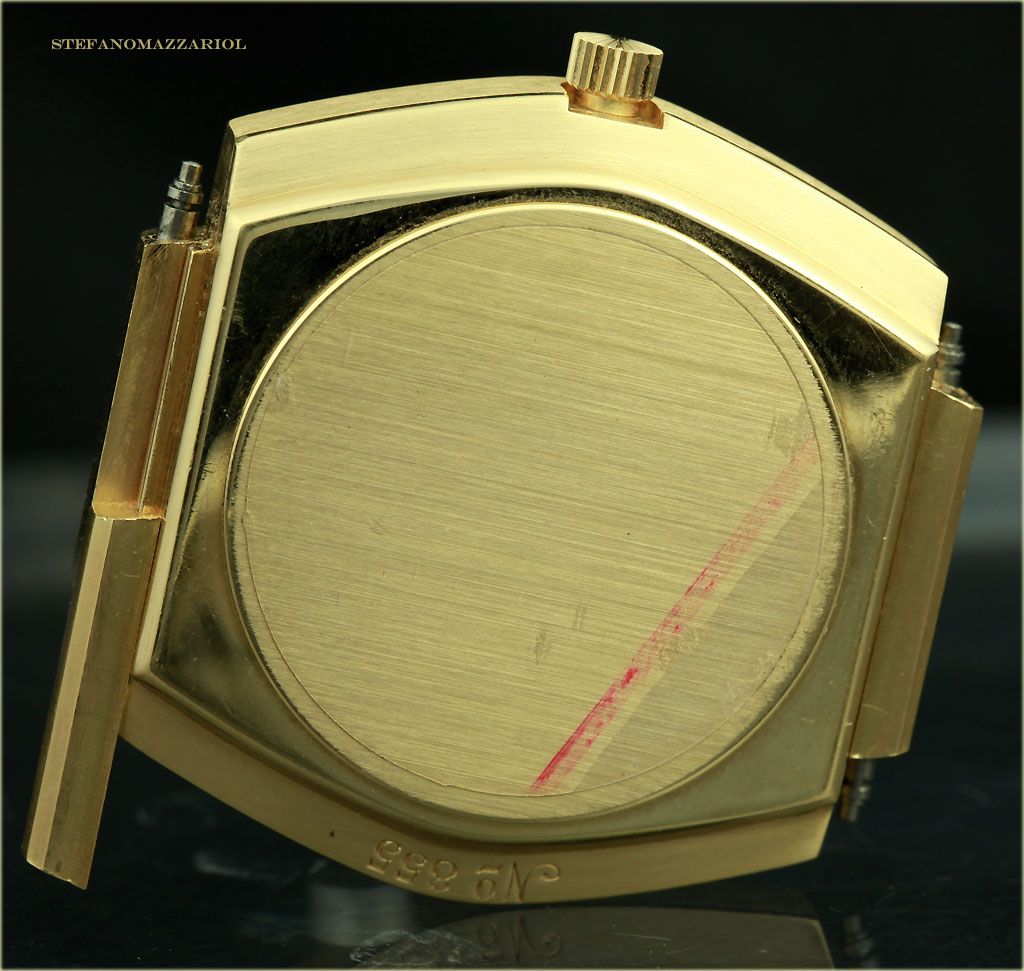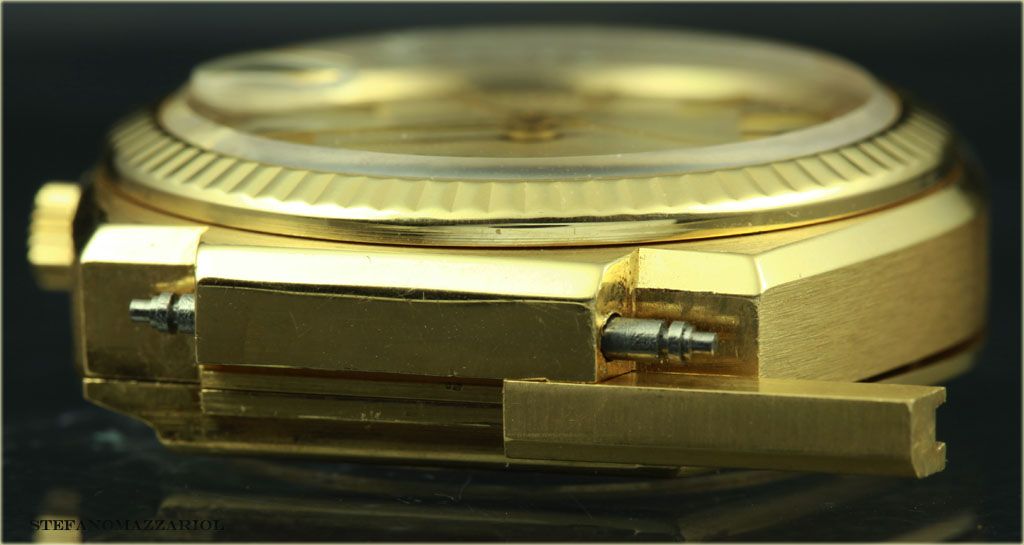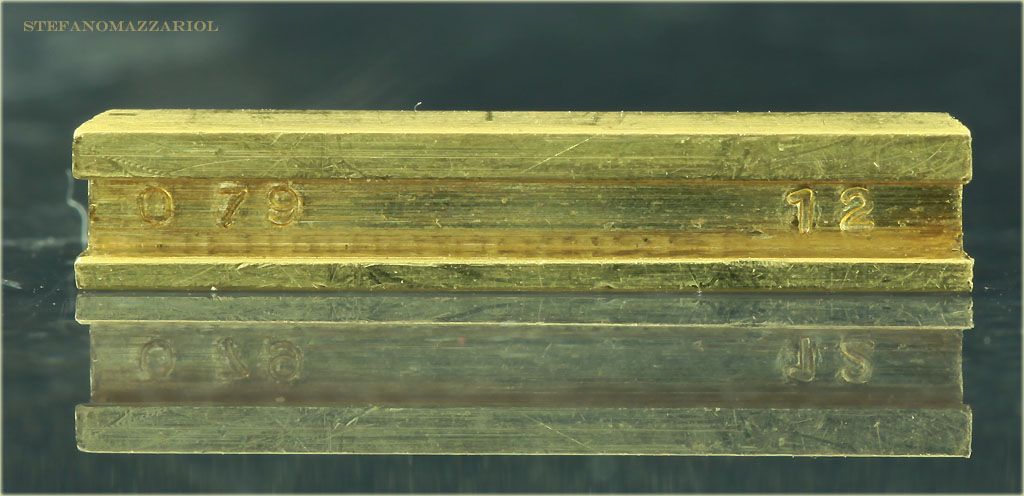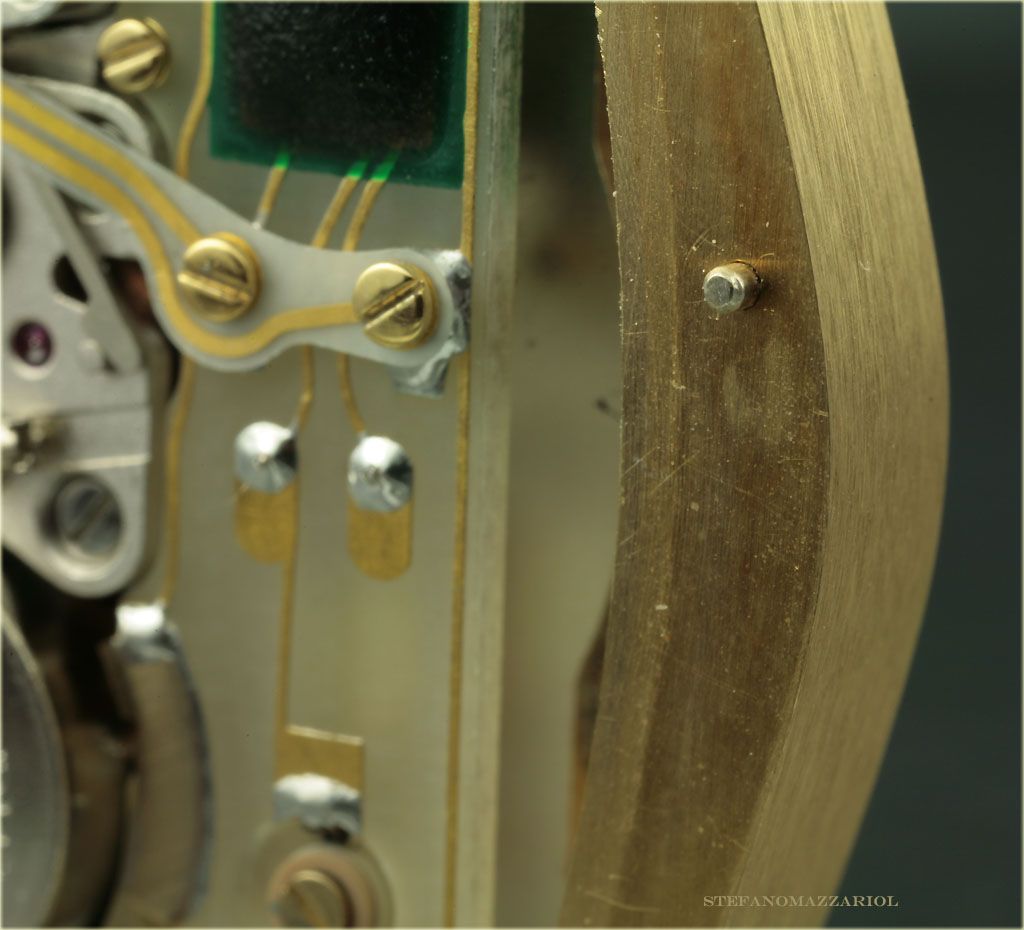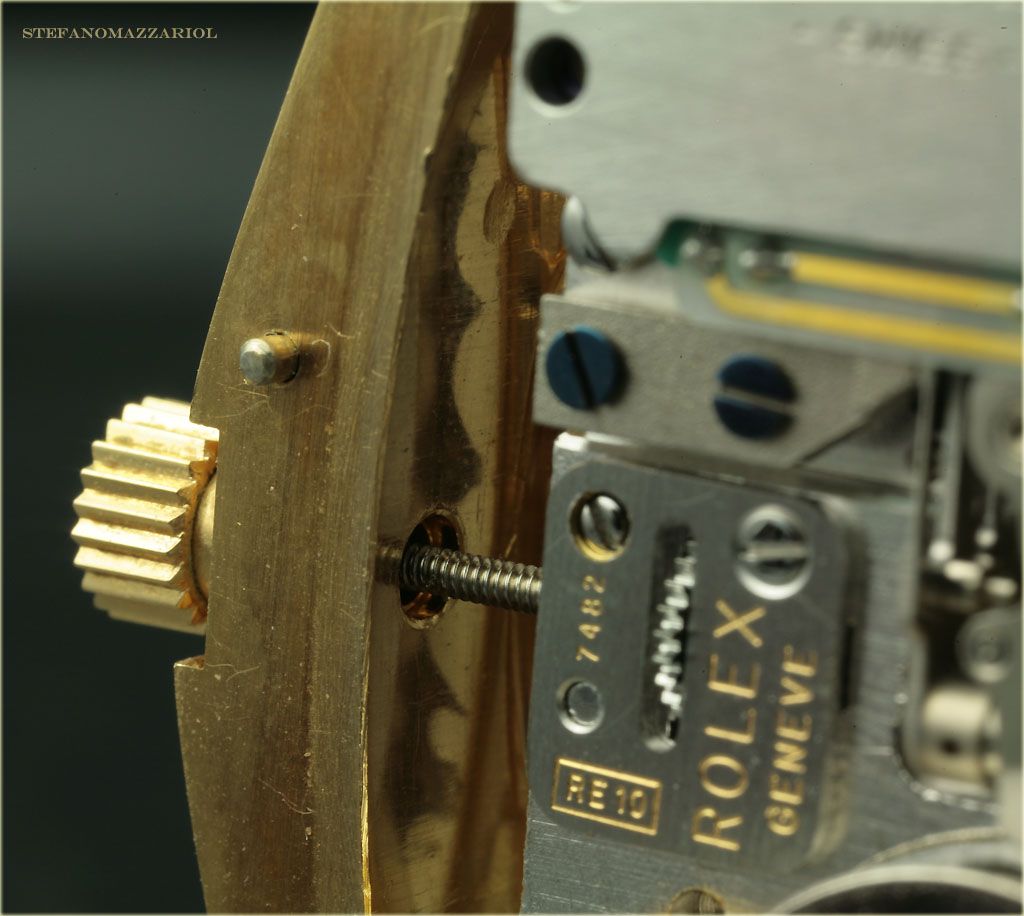 Il fondello era punzonato internamente con i loghi di Rolex , dell'oro e della referenza .
The back was stamped internally with the Rolex logo, the gold quality and the reference.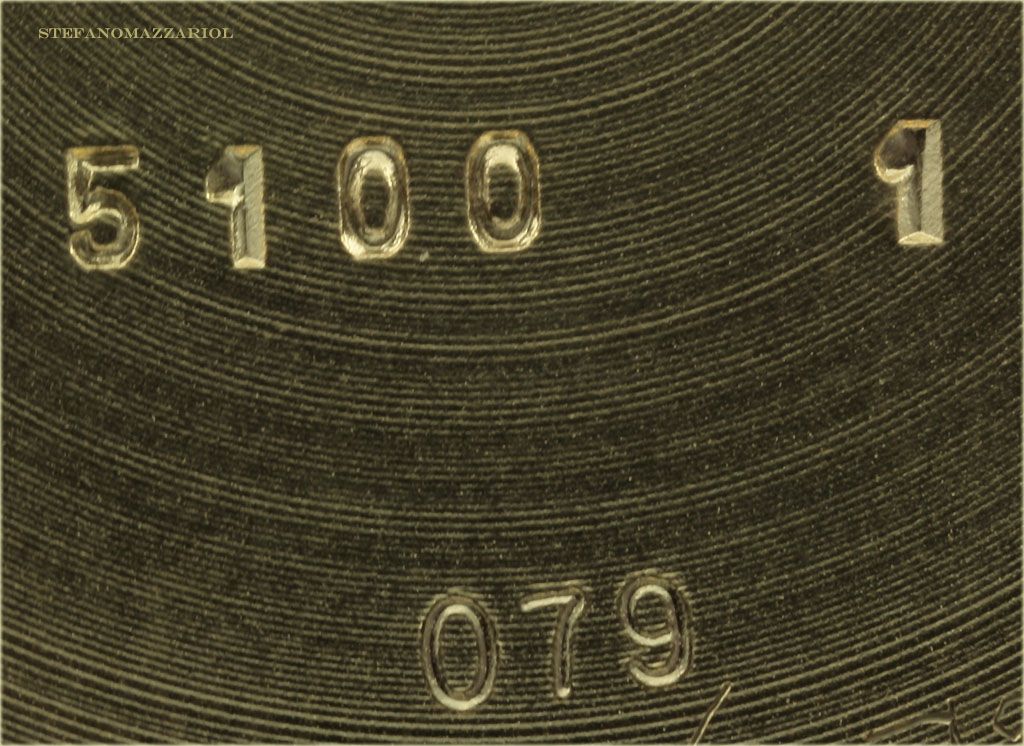 Tutti gli elementi divisibili erano punzonati e rifiniti individualmente per non essere confusi tra di loro,accorgimento comune per tutti gli oggetti rifiniti a mano.
Tutto in questo orologio e' esclusivo e pensato solo per questo modello, il bracciale di ispirazione president e' realizato in maglie d'oro pieno lavorate a scalare con chiusura a scomparsa.
All the pieces which could be disassembled were stamped and finished individually so they would not be confused with each other, a common practice for all hand finished objects.
Everything about this watch was exclusive and designed only for this model, The president inspired bracelet was made of solid gold links gradually scaled down in size and with a concealed clasp.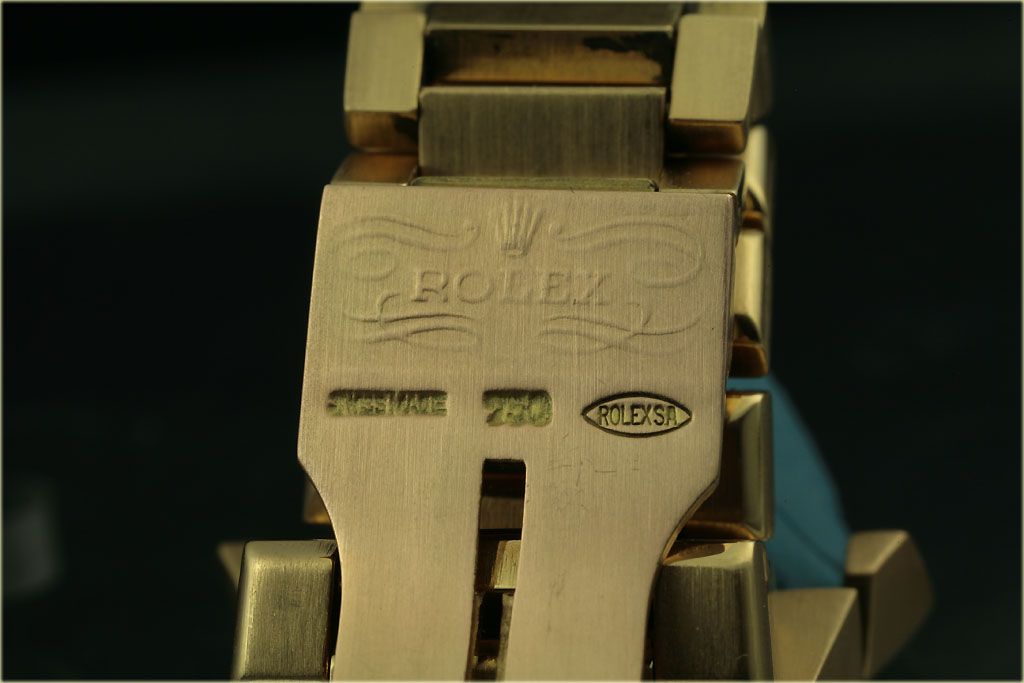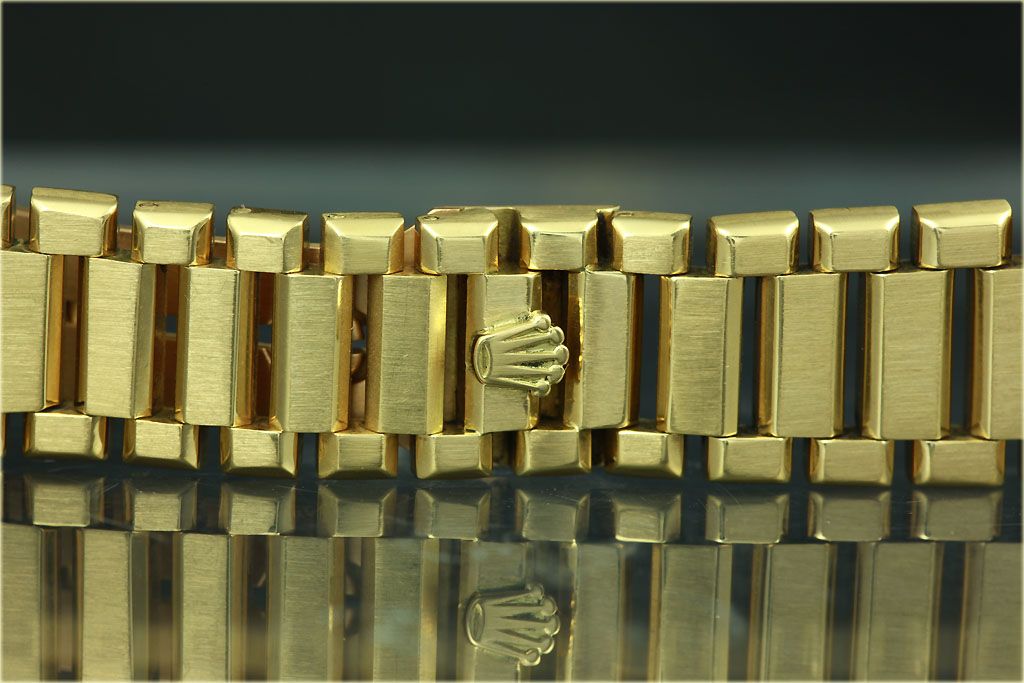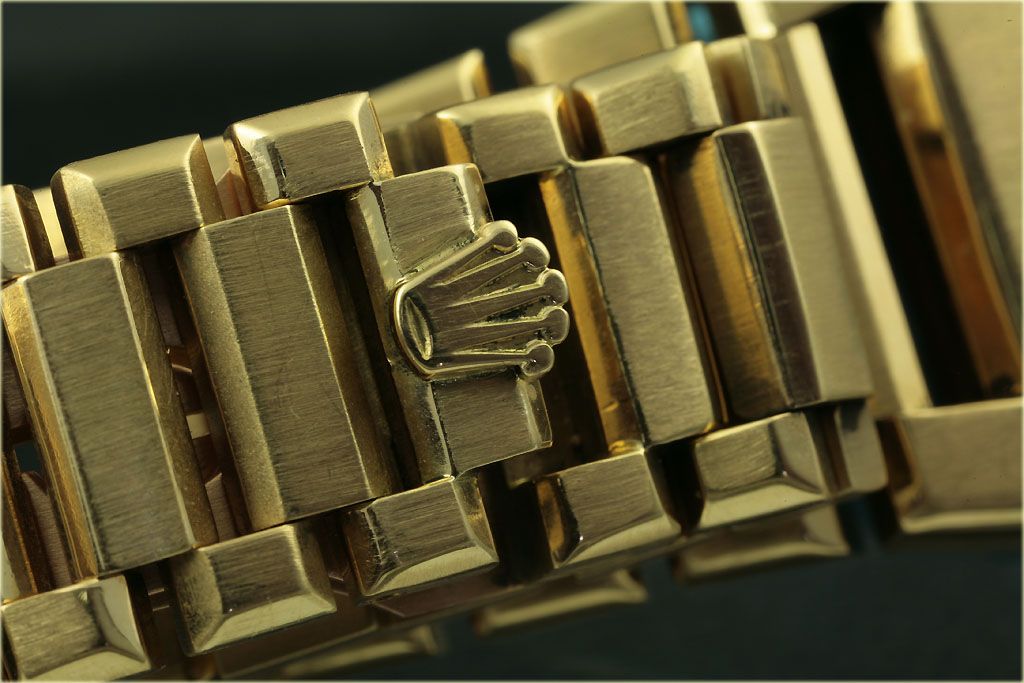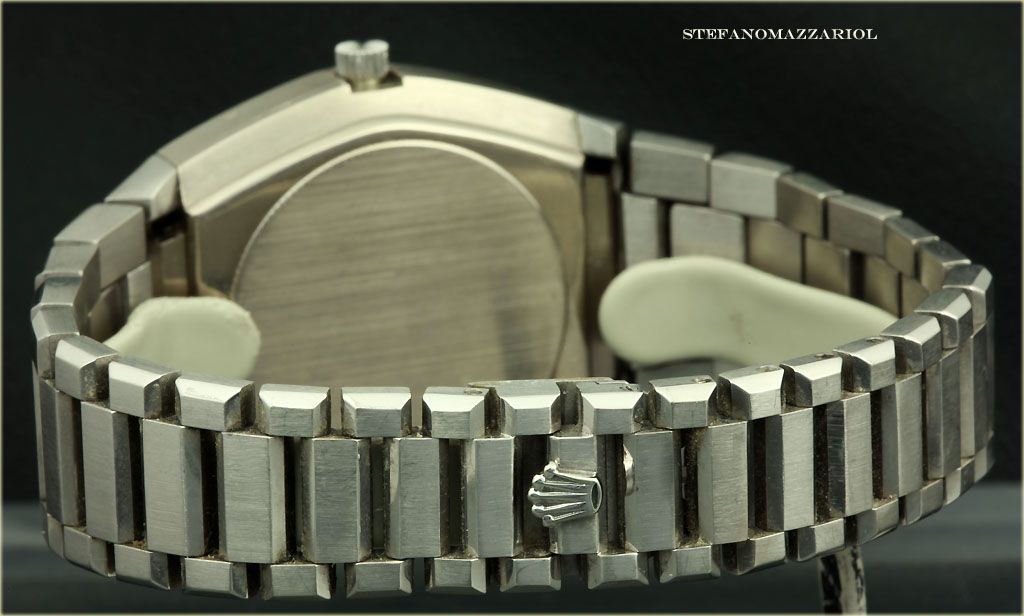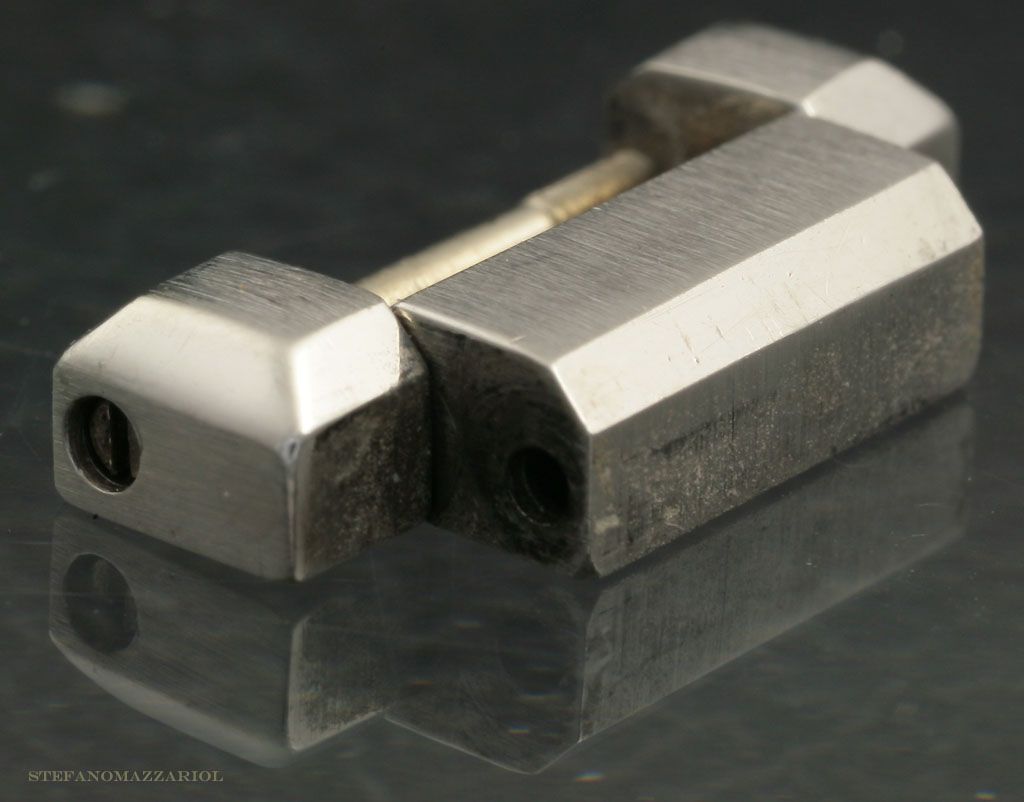 All'interno delle anse veniva praticata un incisione individuativa.
Inside the lugs an identifying engraving was used.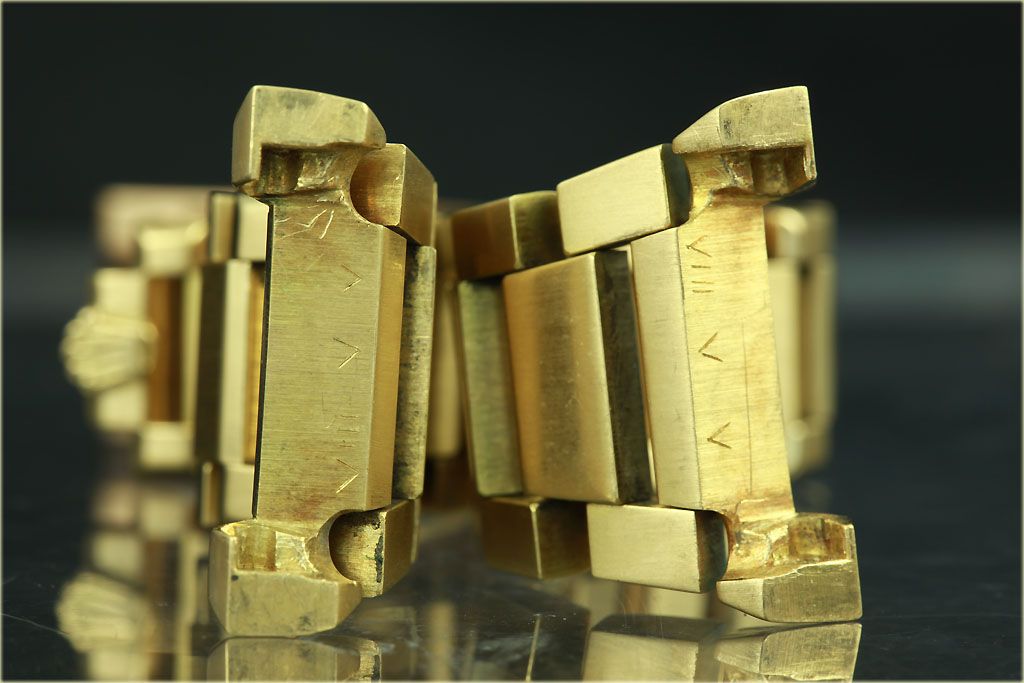 Persino la corona di carica e' realizata in oro e dal design dedicato.
Even the winding crown was made of gold and a unique design.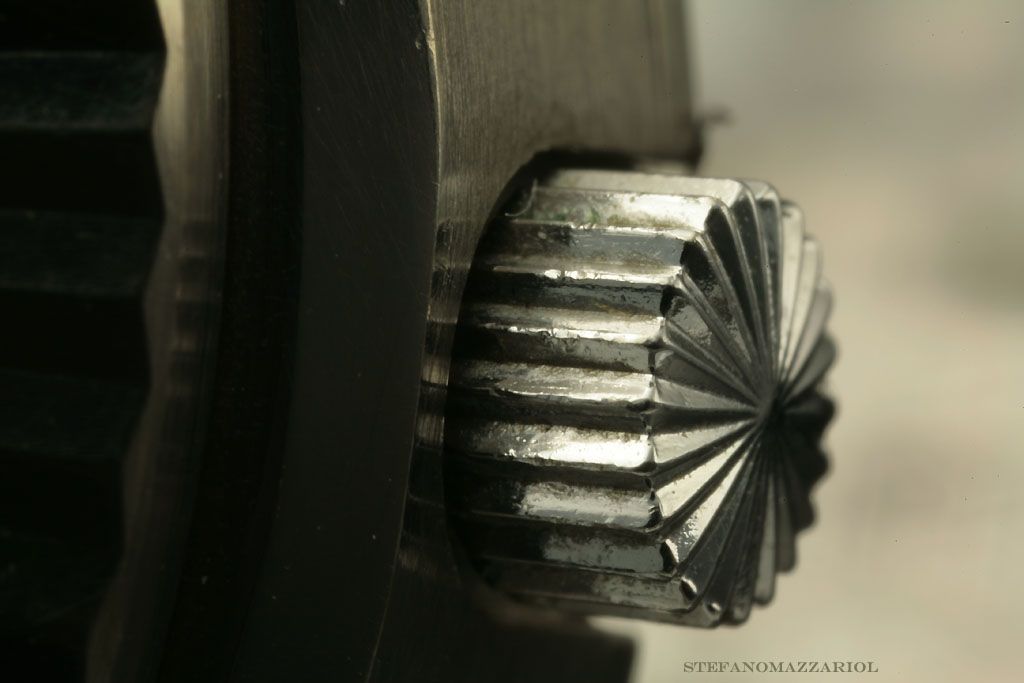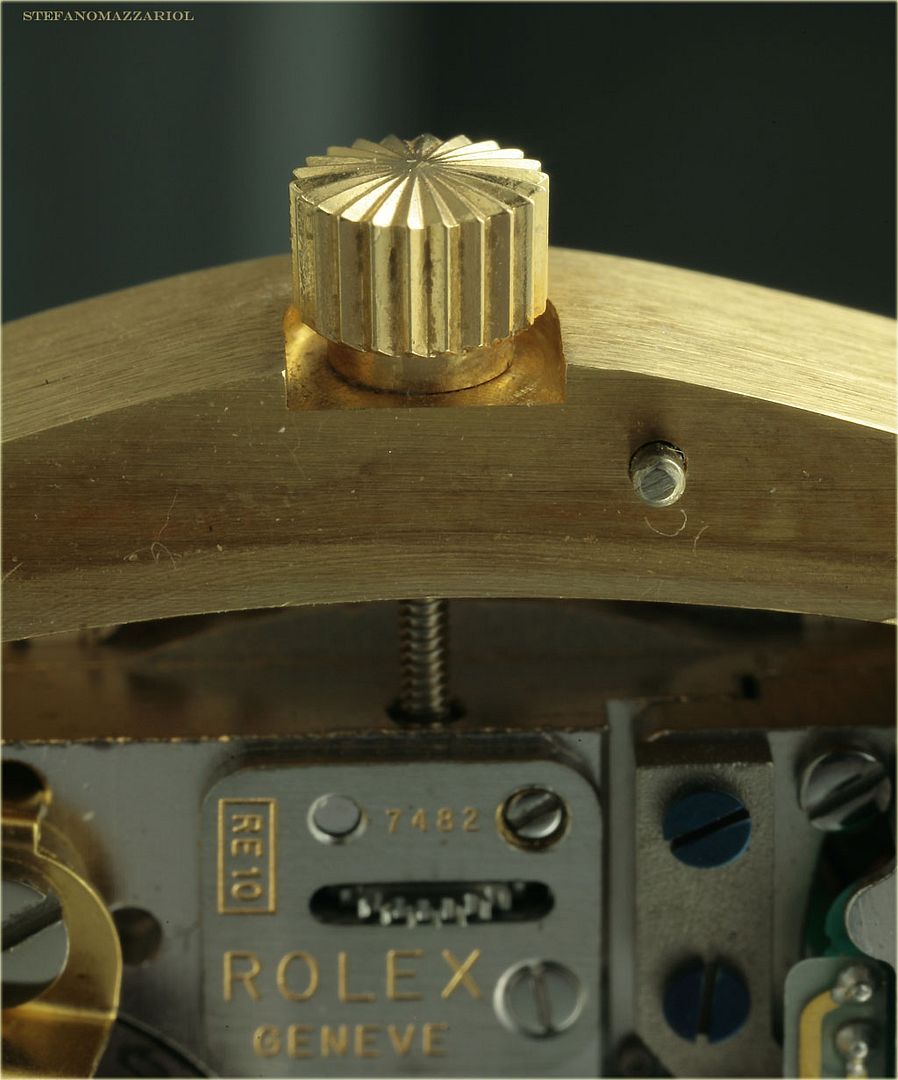 La ghiera e' rifinita zigrinata cannelle'.
La grafica del quadrante riporta unicamente la dicitura Rolex Quartz e swiss made.
The bezel was fluted.
The graphics of the dial contain only the writing Rolex Quartz and Swiss made.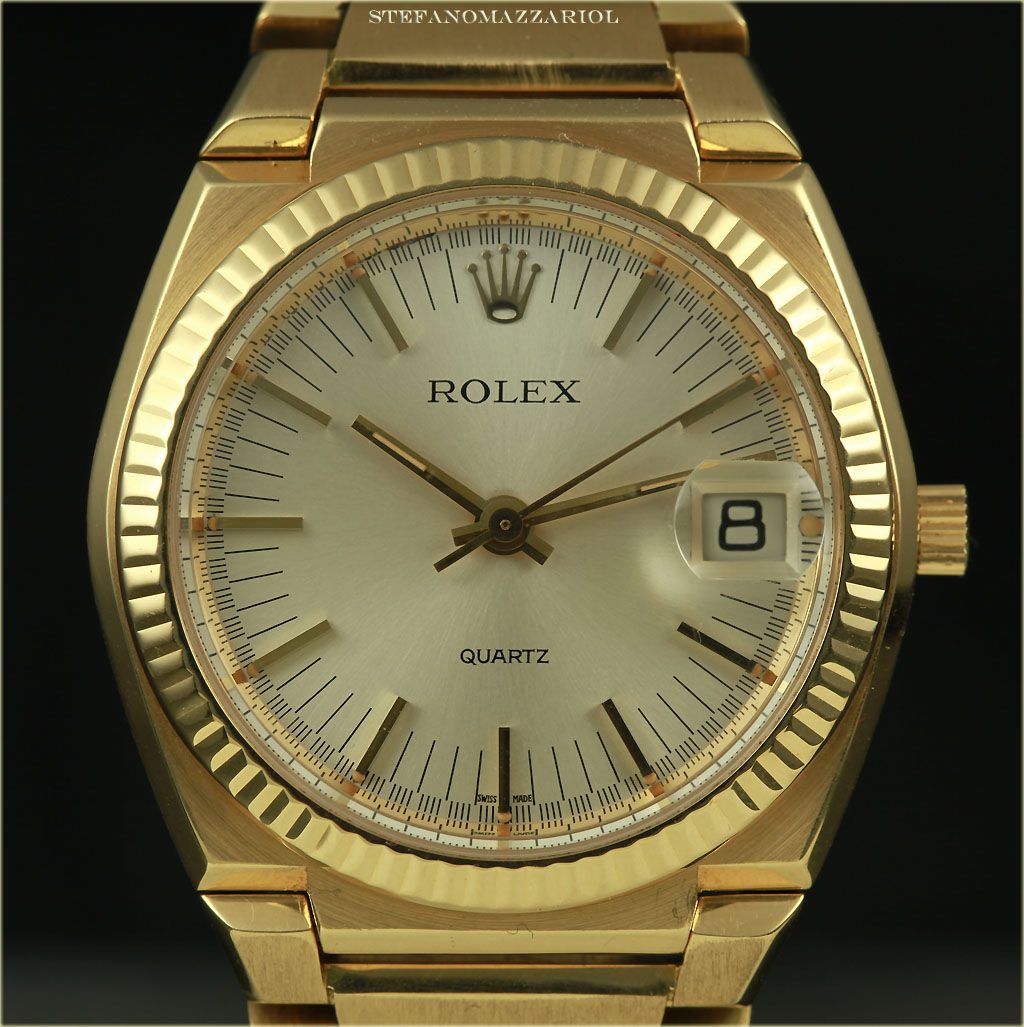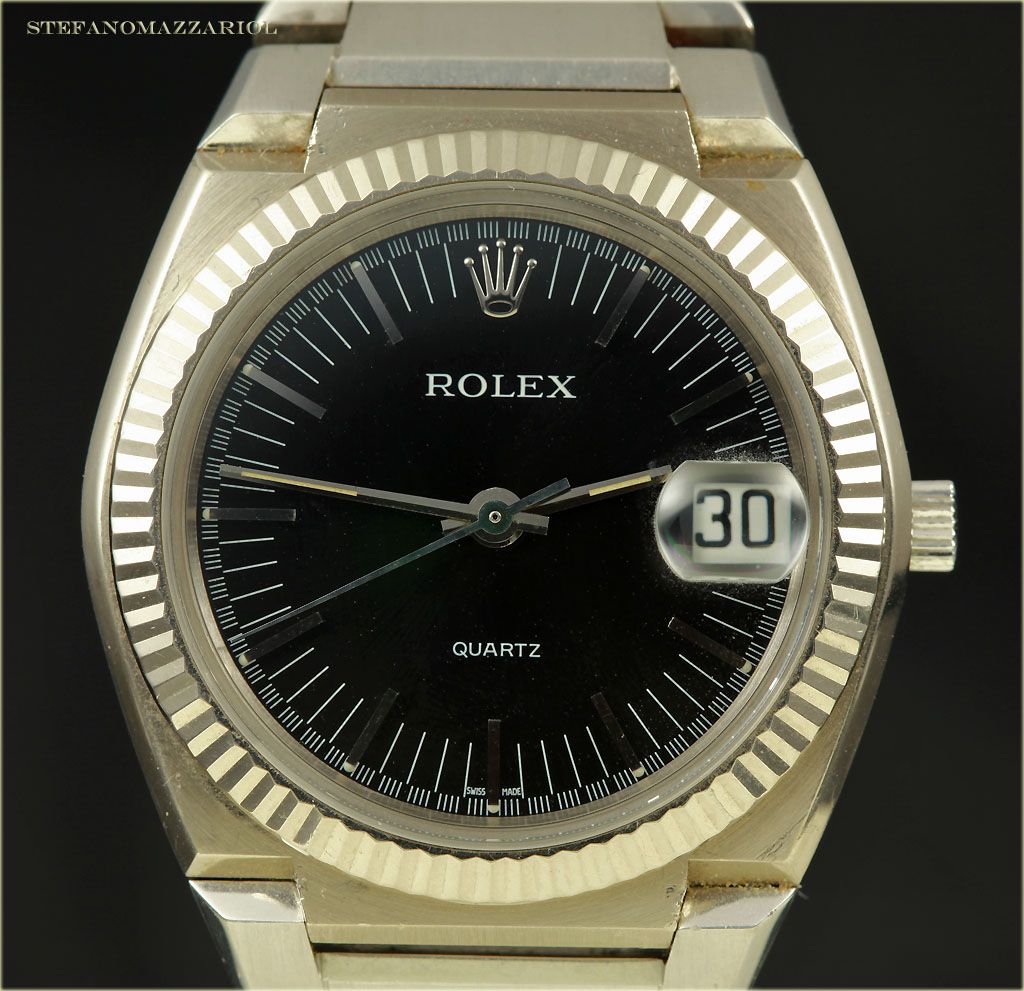 border="0" al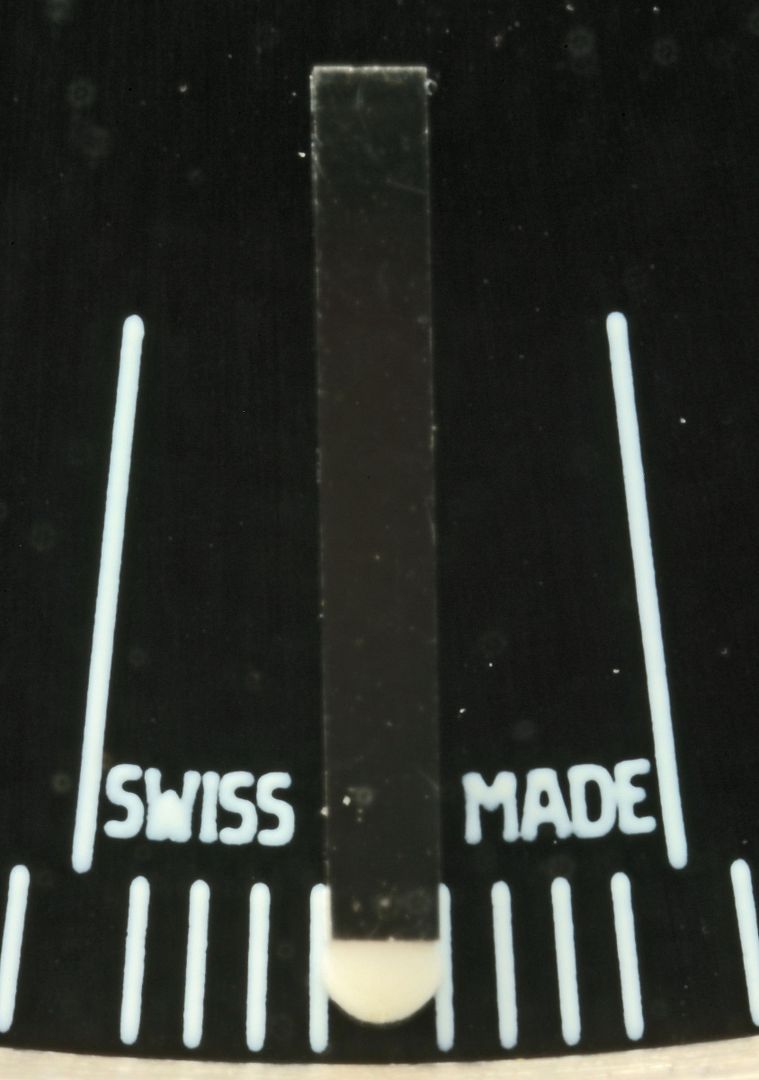 La scala della minuteria e' stampata con due altezze differenti, l'indice che indica la divisione dei 5 minuti allungato verso il centro.
La luminescenza e' affidata al trizio, posto alla base di ogni indice in oro.
The minutes ring scale is printed with two different lengths with the 5 minute indicators elongated more towards the center.
The luminescence relies on tritium, placed at the base of every gold indicator.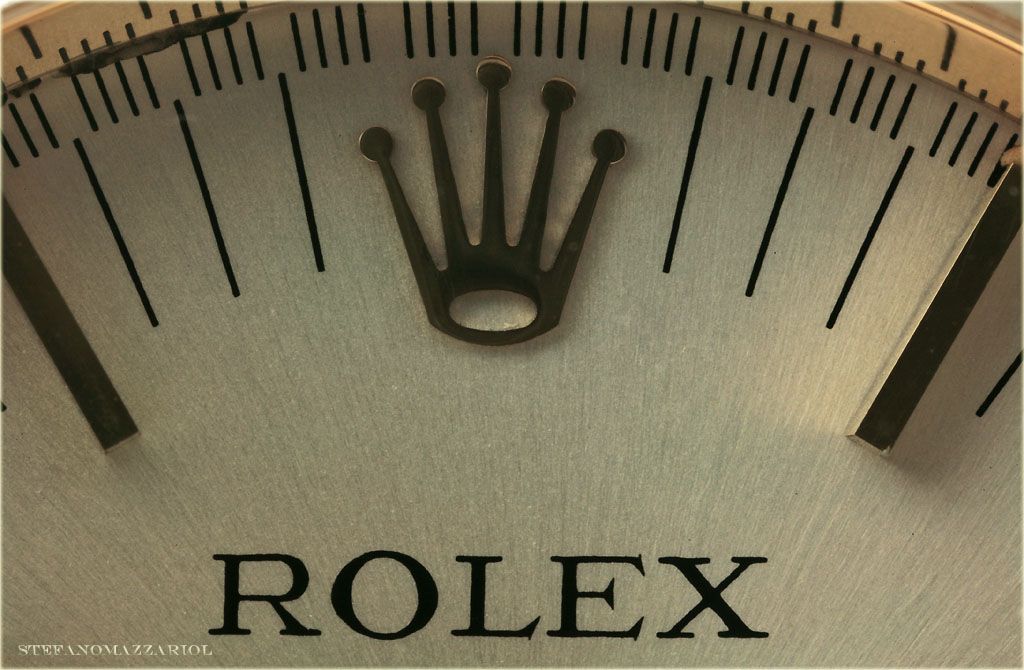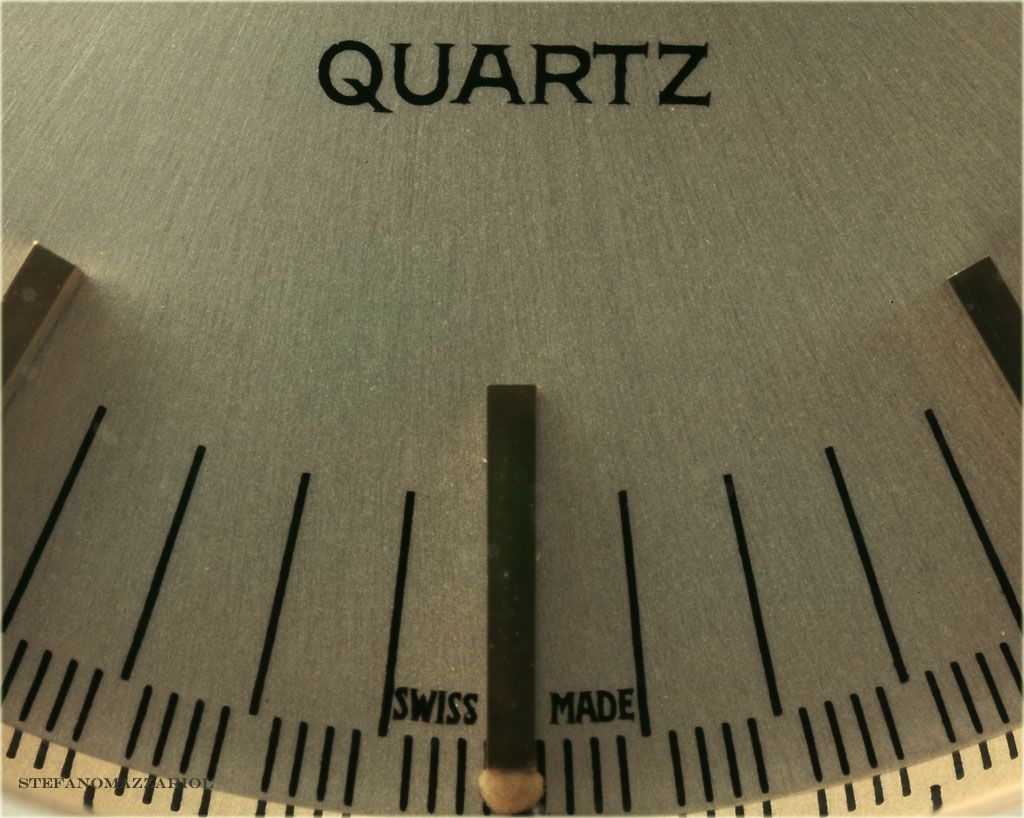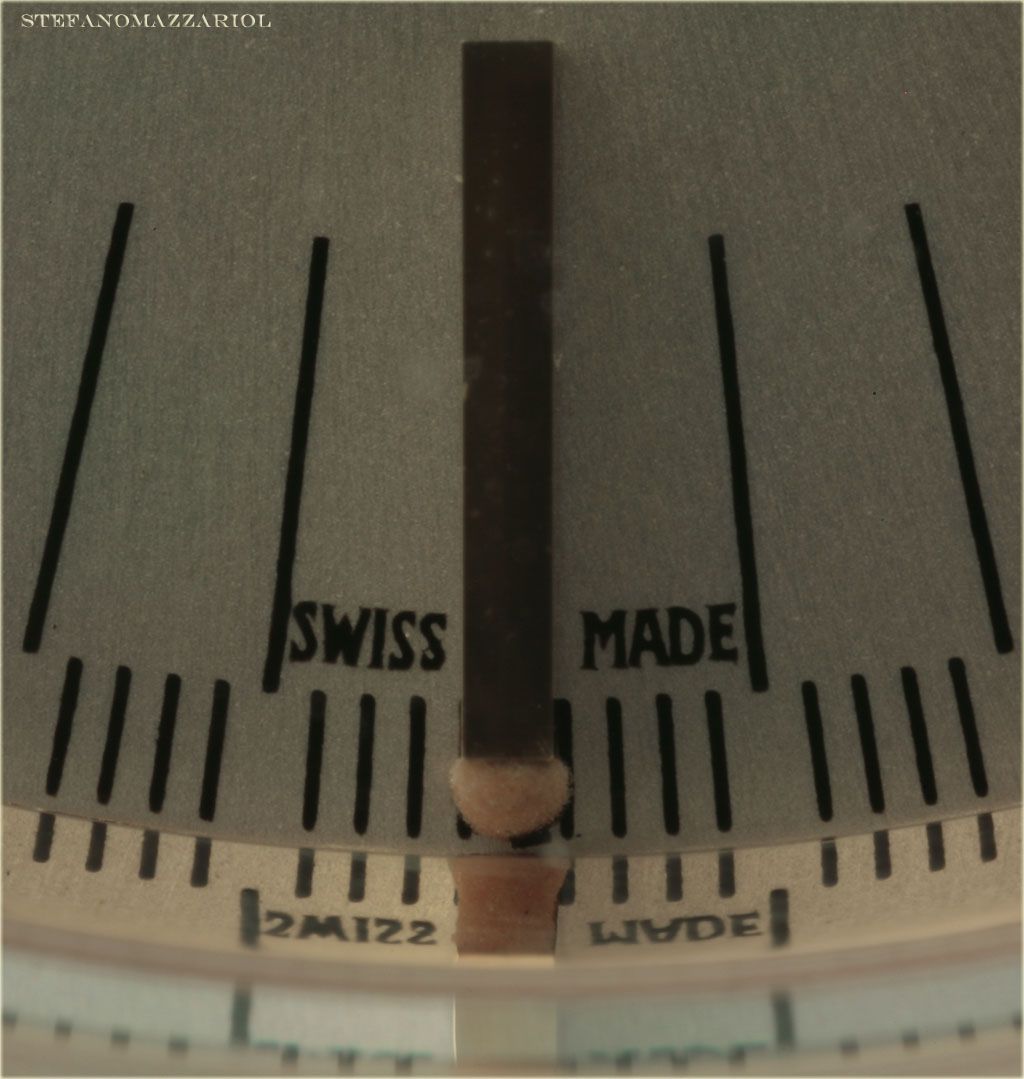 I quadranti erano realizati generalmente nei colori argento per l'oro bianco e argento champagne per l'oro giallo, esistono pero', rarita' nella rarita', con quadrante nero, blu e ancora piu' rari con gli indici in brillanti.
La scatola di presentazione dedicata era in pelle con la fibbia con il logo Rolex posto in alto.
The dials were generally made in a silver color for the white gold watch and champagne silver for the yellow gold; however, some rarities exist in this rarity, with some black or blue dials and even more rare diamond indicators.
The display box was leather with a Rolex logo positioned on the upper part of the buckle.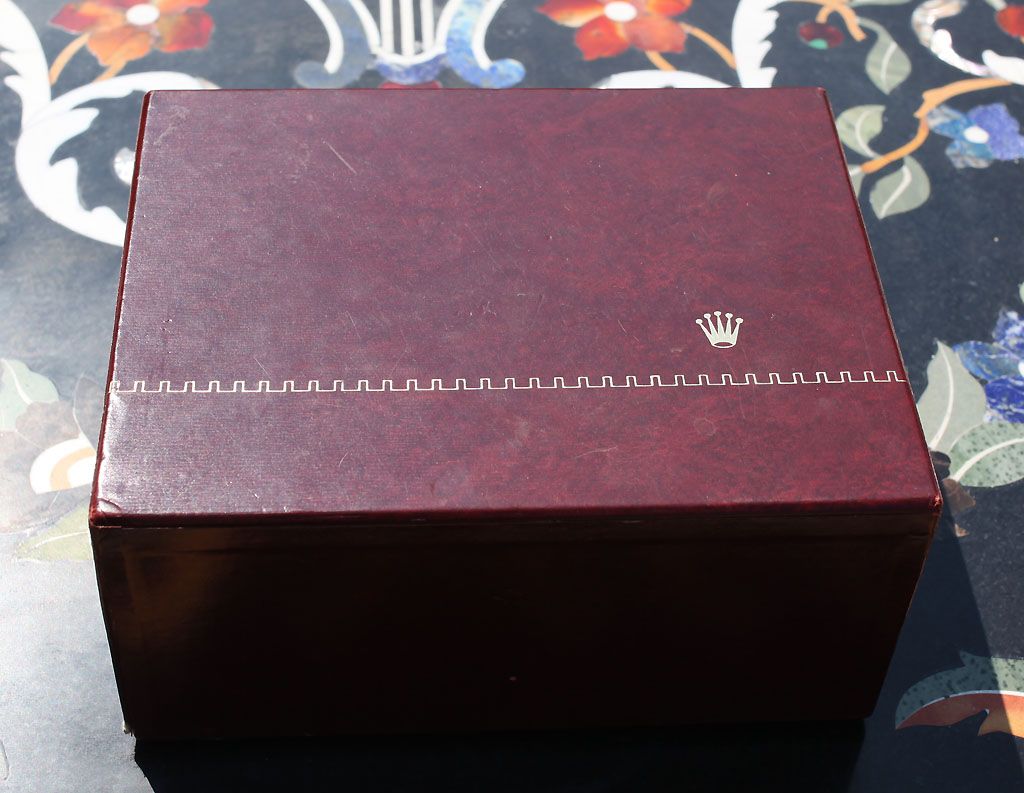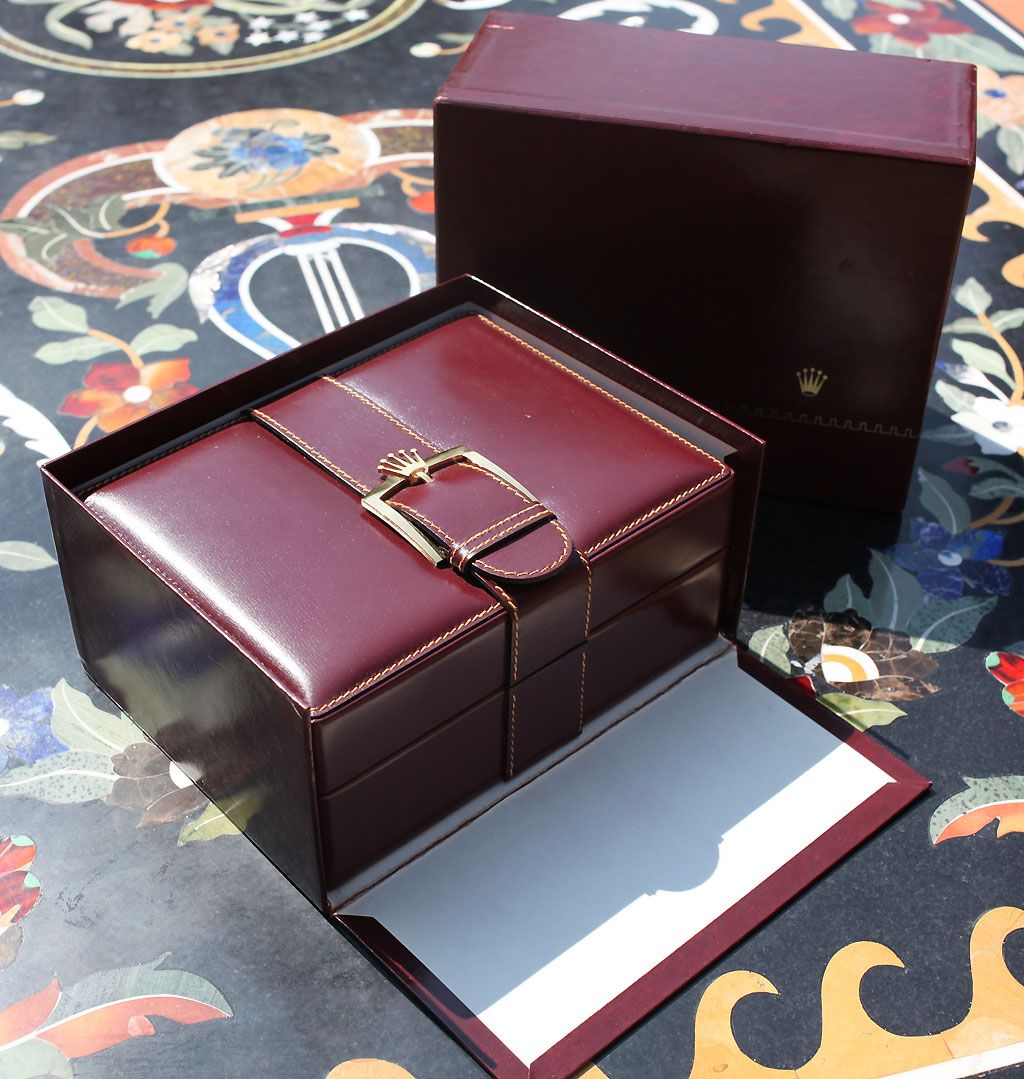 Questo orologio , sopranominato il "Texano" racchiude in se' un pezzo di storia di Rolex ma anche dell'evoluzione dell'orologeria degli anni 70.
This watch, nicknamed the "Texan" encompasses a piece of Rolex history, but also the evolution of 1970's watch-making.
Stefano Mazzariol