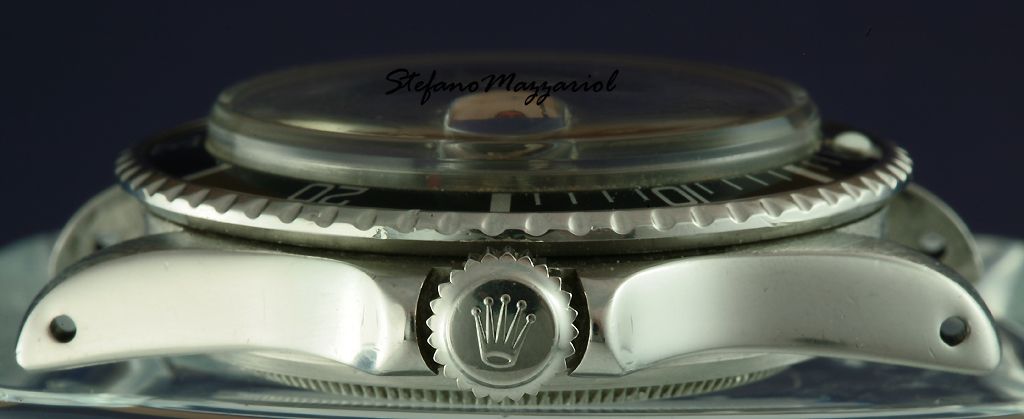 Il Submariner date ref 1680, presentato in catalogo dal 1969 al 1979 circa,il primo Submariner con il datario che mantiene inalterate le caratteristiche di impermeabilita' del fratello ref.5513.
The Submariner Date ref 1680 was presented in catalogs from 1969 through approximately 1979. It is the first Submariner with a date wheel that maintains the same waterproof characteristics of its brother ref 5513.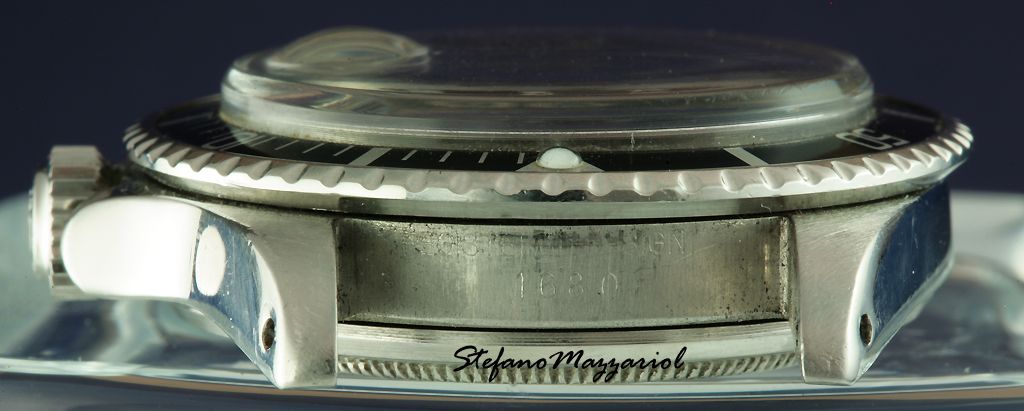 Le prime versioni erano evidenziate dalla scritta SUBMARINER in rosso e fin qua'
tutte cose gia' viste e scritte milioni di volte.
Oggi siamo di fronte ad un esemplare preserie, si propio preserie perche' da un controllo del seriale risulta propio che la matricola appartiene ad un 1680.......ma e' del 1965!!!
Con la matricola 120676* siamo propio nel 1965 (produzione Rolex da matricola 1.105.000
a 1.274.462), orologio che risulta dagli archivi, quindi commercializato in un era
dove regnava il Submariner 5512/3, con i quadranti gilt .
Early versions were highlighted by the writing SUBMARINER in red and up until now all the things that have been seen and written about millions of times.
Today we have before us pre-series example, yes in fact it is a pre-series because from a check of the serial numbers we see that the registration number belongs to a 1680…….. but it is from 1965!!!!!!
With registration number 120676* we are definitely in 1965 (Rolex production from 1,105,000 to 1,274,462) a watch that based on the archives, was therefore sold in an era when the Submariner 5512/3 with gilt dials reigned.
The photograph of the last digit of the registration number has been hidden using Photoshop.
Fotografia dell'ultima cifra della matricola oscurata con PS.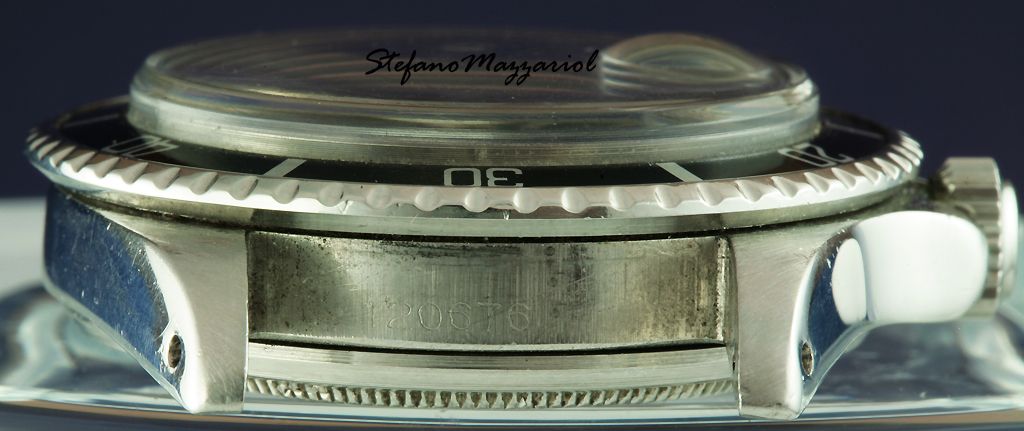 Il design del quadrante lascia veramente di stucco, si nota ampiamente l'ispirazione ad un quadrante con la minuteria chiusa, ma in questo caso nessuna indicazione dei minuti/secondi.
Il produttore del quadrante e' Singer, che come tutti i terzisti produceva dei quadranti prototipi da presentare al cliente (Rolex in questo caso) e qui siamo nella "normalita'", come e' "normale" che qualche prototipo si sia stato trovato e montato successivamente su esemplari di serie;lo
straordinario e' trovare un modello registrato ufficialmente 4 anni prima della presentazione ufficiale con un quadrante a dir poco imbarazzante .
Amici appassionati, nel ringraziare il propietario dell'orologio che ha permesso l' articolo, ho il
piacere di presentarvi in anteprima mondiale il primo Submariner date ref. 1680:
The design of the dial is truly stunning. You can see the obvious inspiration of a dial with a closed minute ring, but in this case with no indication of the minutes/seconds.
The producer of the dial is Singer, which as with all third party providers produces some prototype dials to present to the client (Rolex in this case) and so this is "normal", as it is also "normal" that some prototypes have been found mounted on successive specimens of the series; the extraordinary part is to find a model that was officially registered 4 years prior to the official presentation with a dial that is a bit embarrassing to say the least.
Friends and fans, thanking the owner of the watch that has allowed this article, I have the pleasure to present you the worldwide preview of the first Submariner date ref 1680.
---------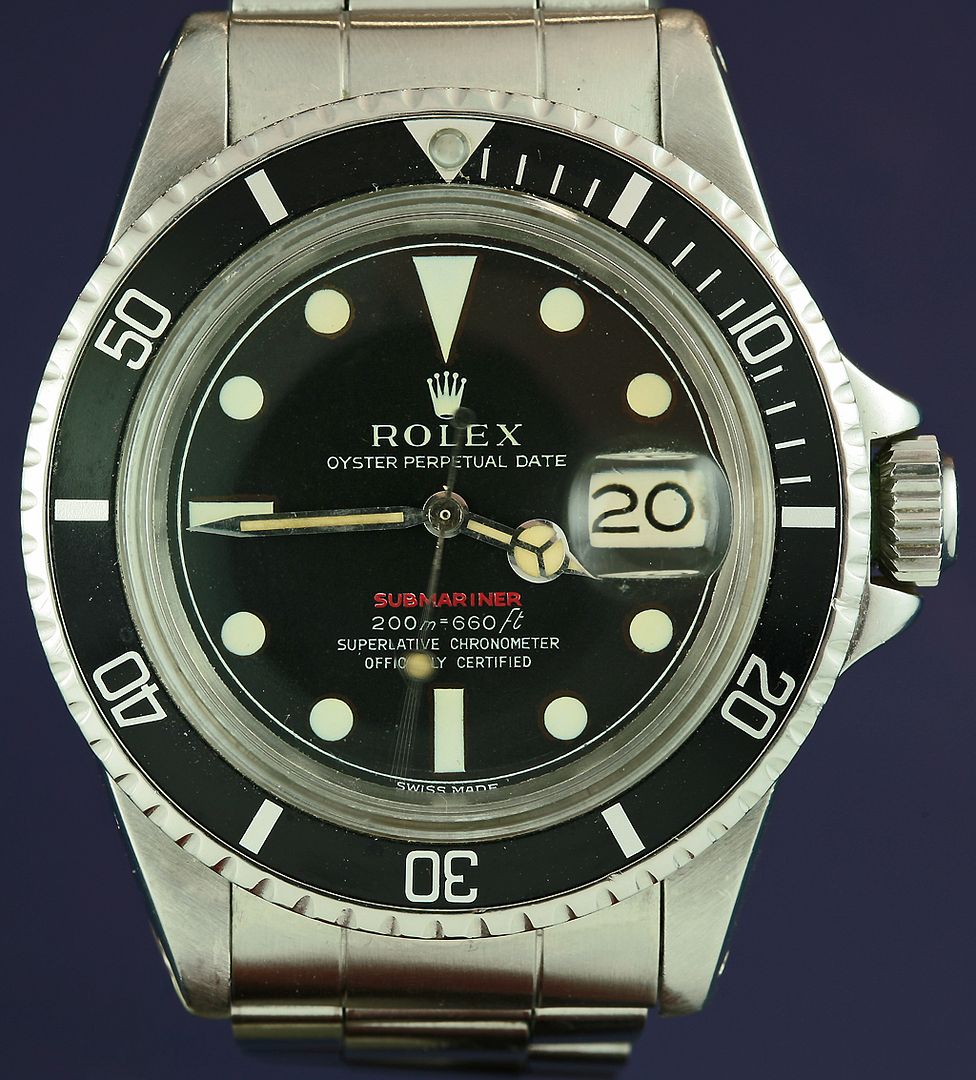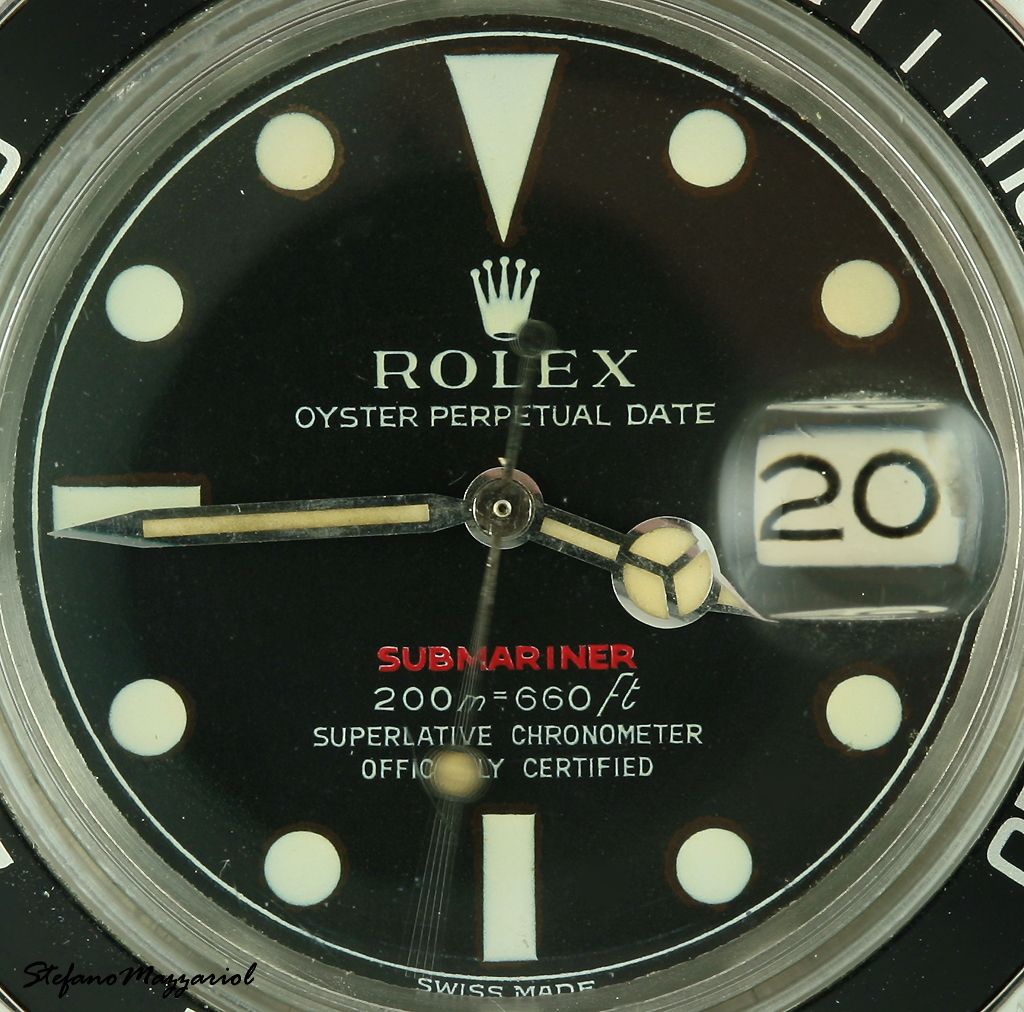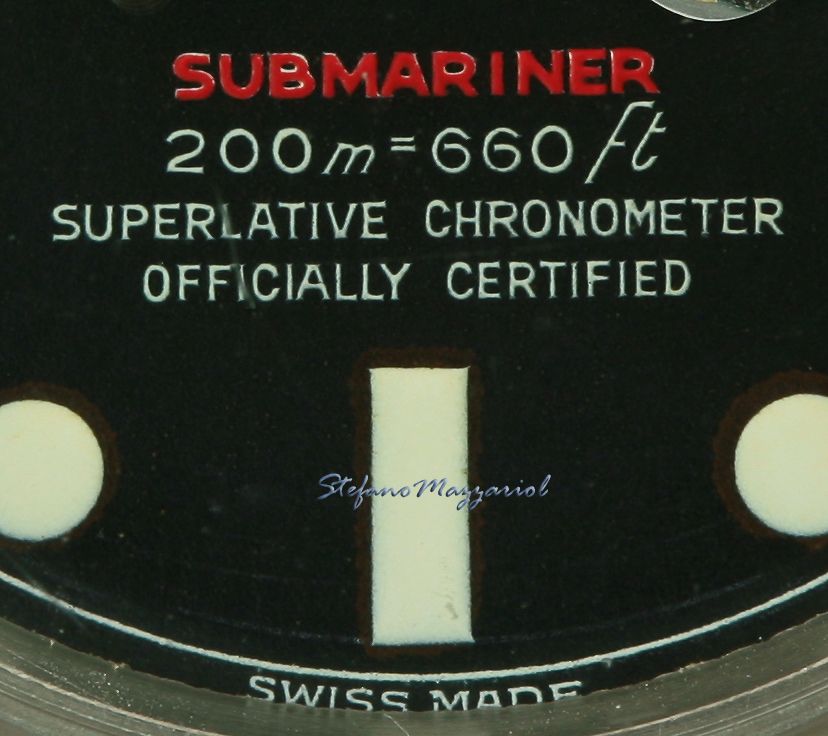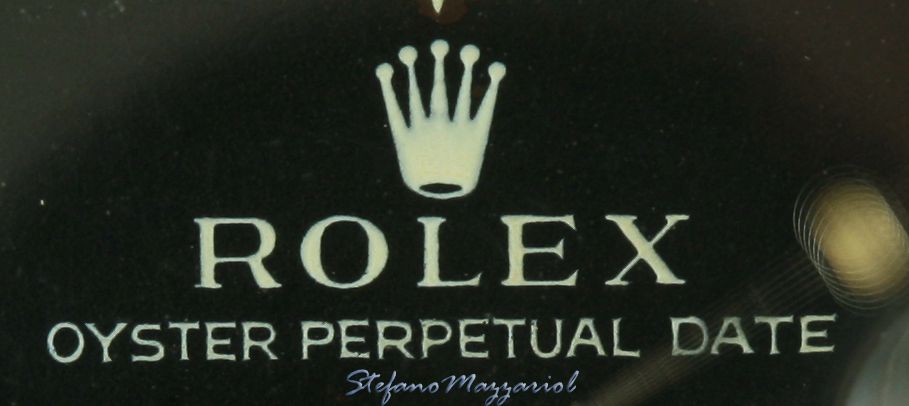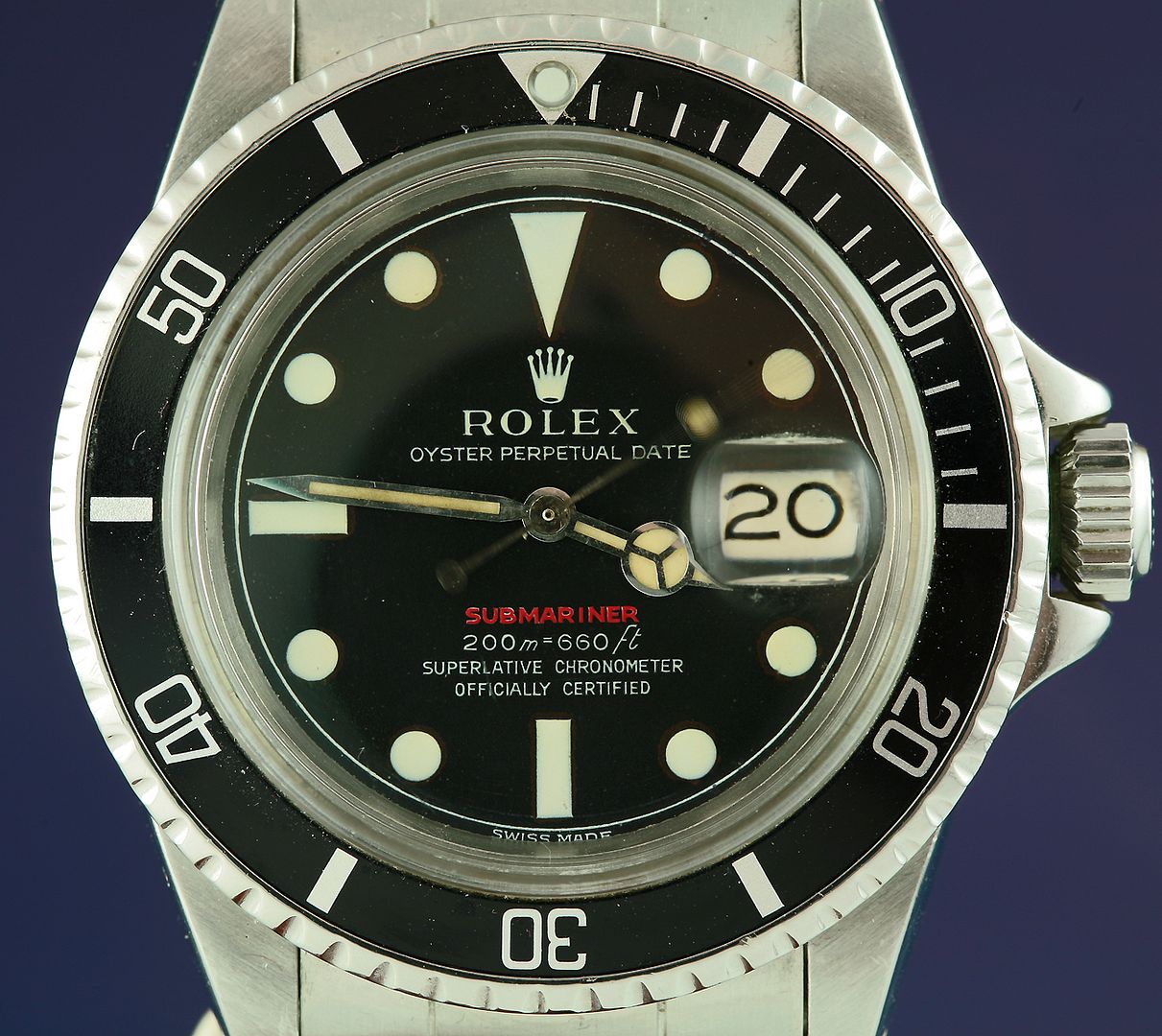 Stefano Mazzariol