... ...non esistono vecchi Rolex ma solo nuovi propietari
...there are no old Rolex but new owners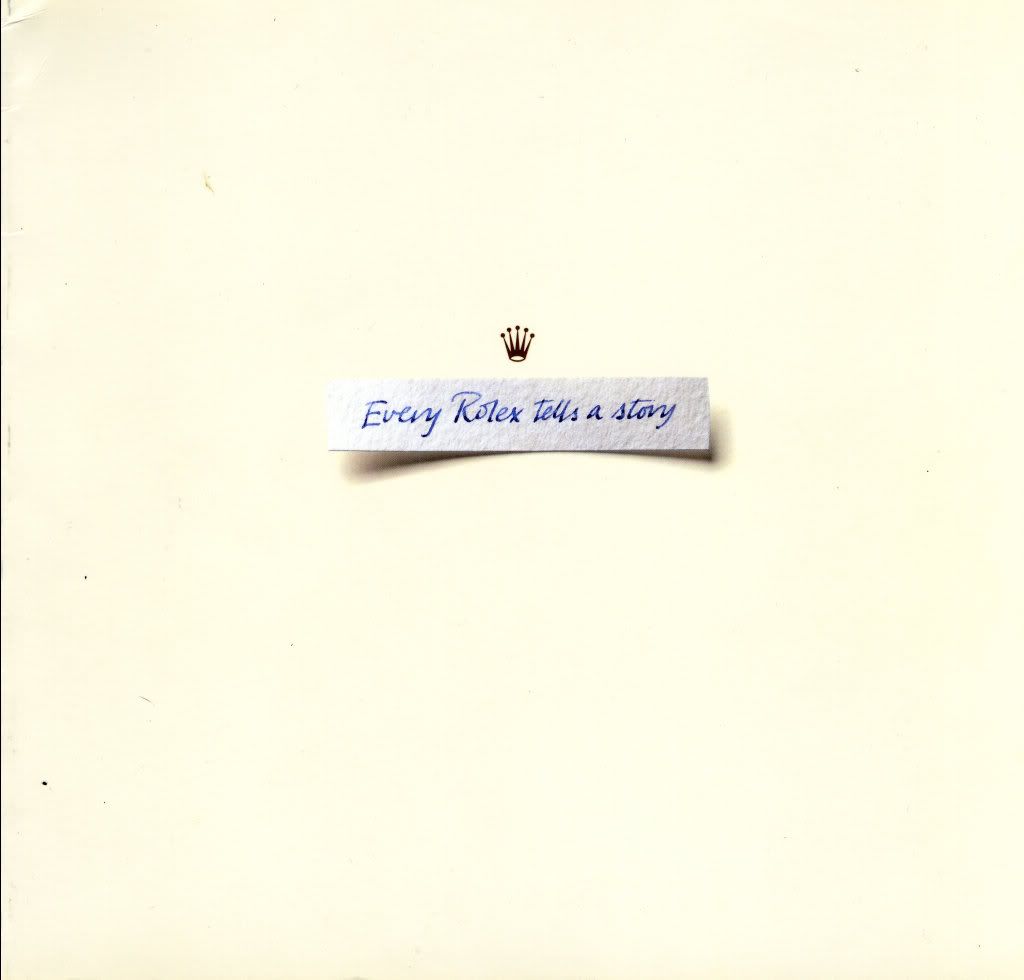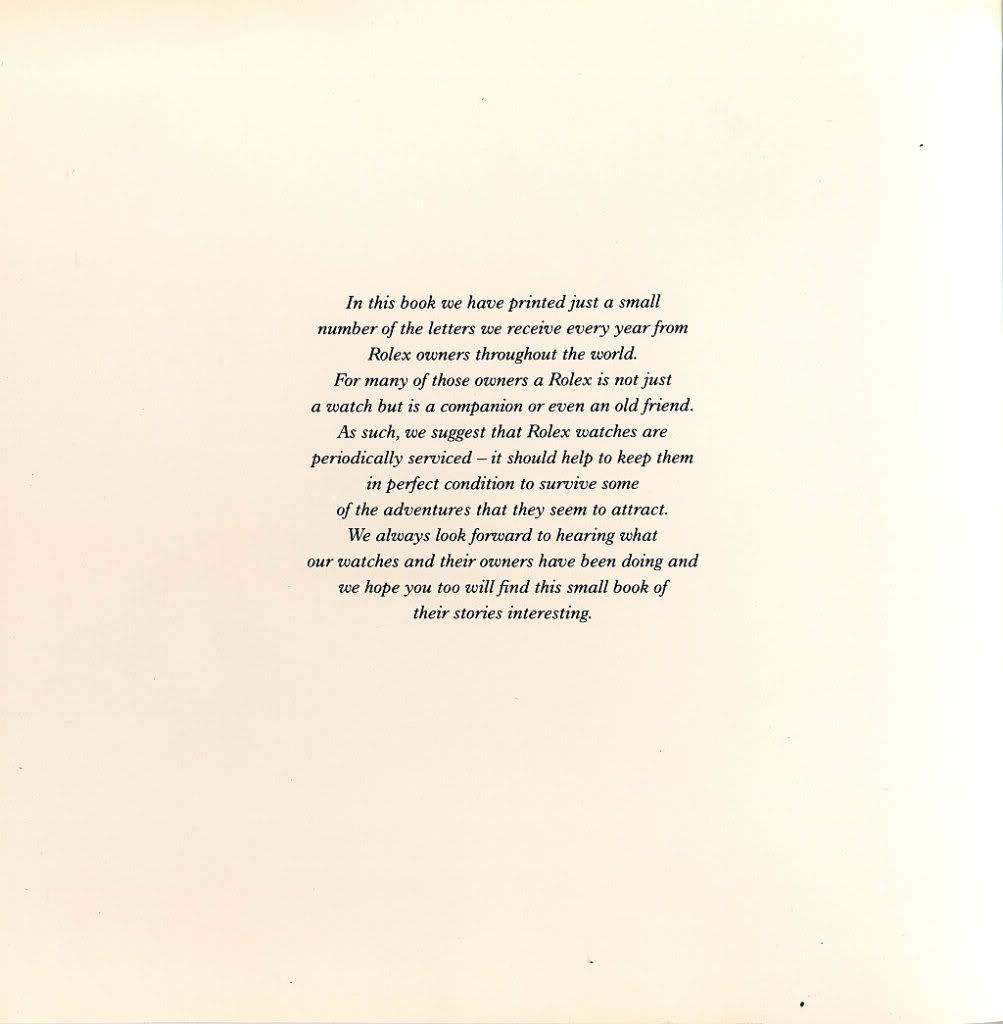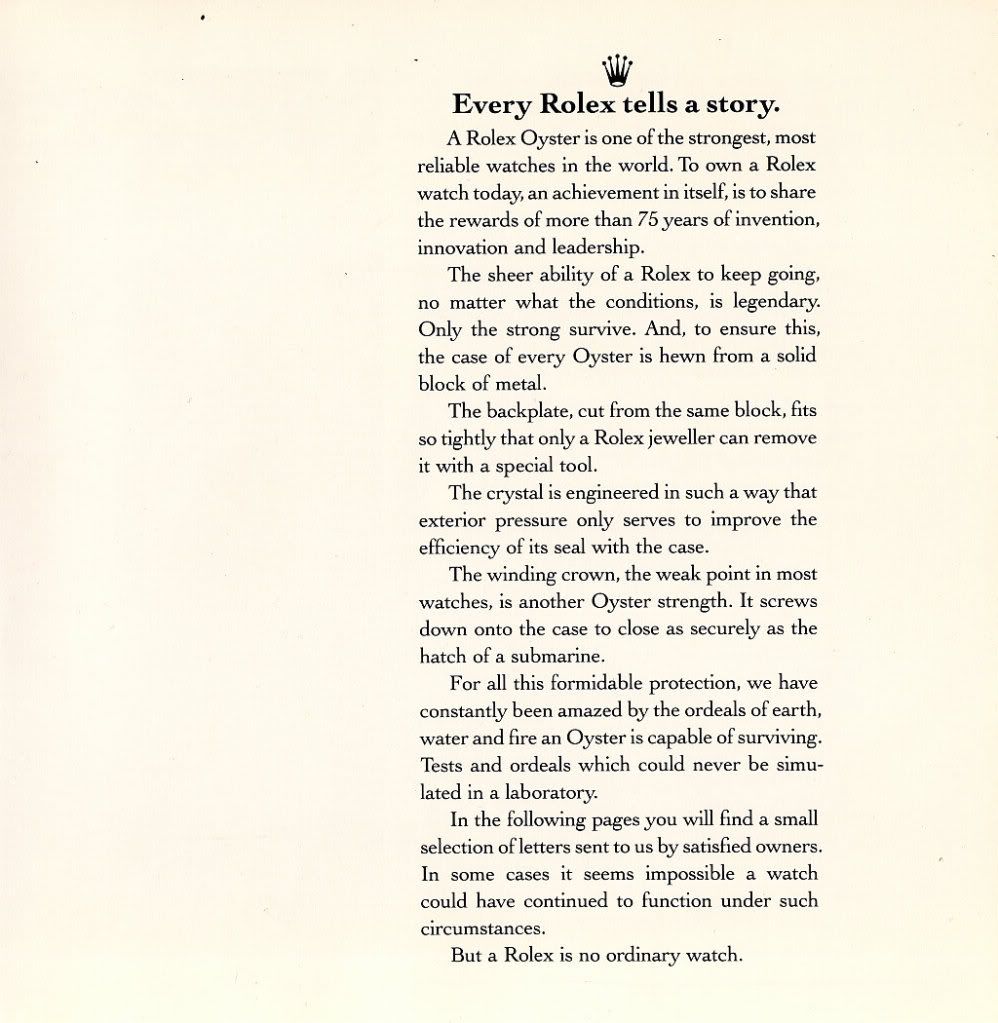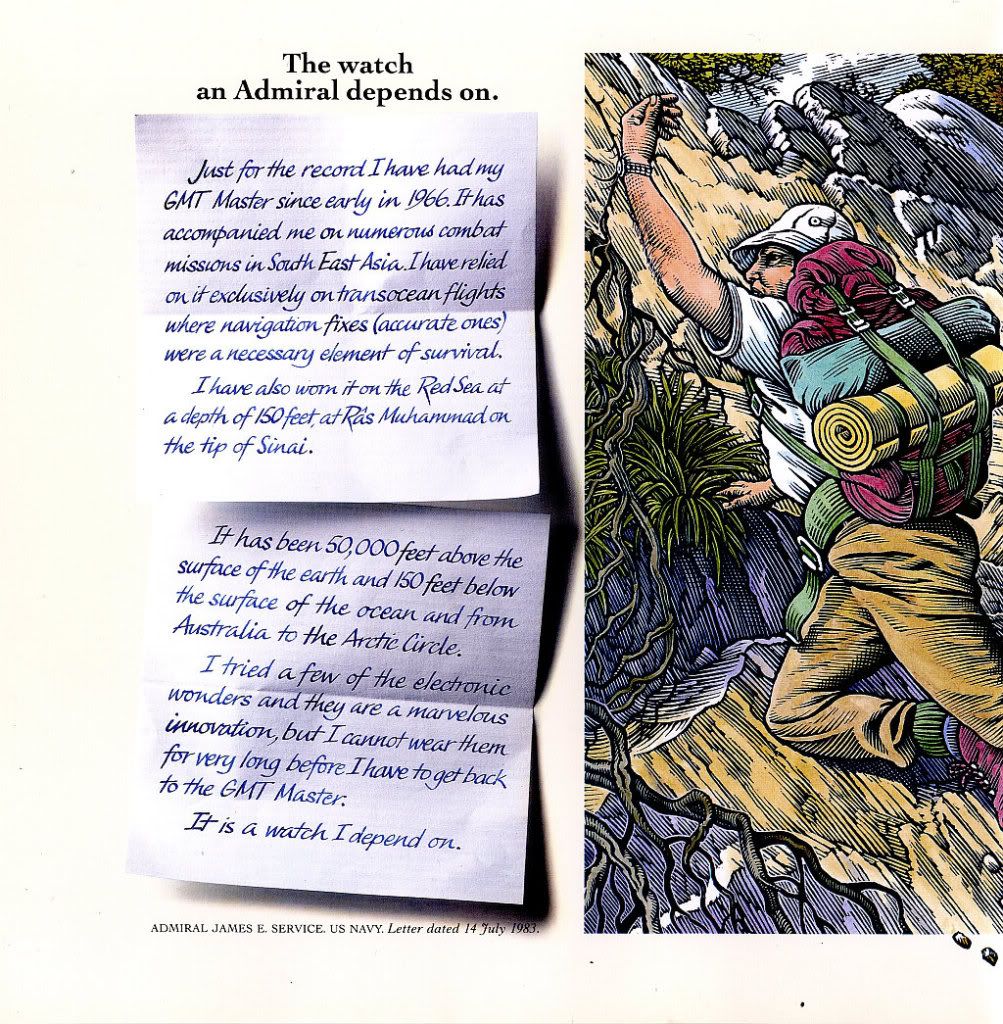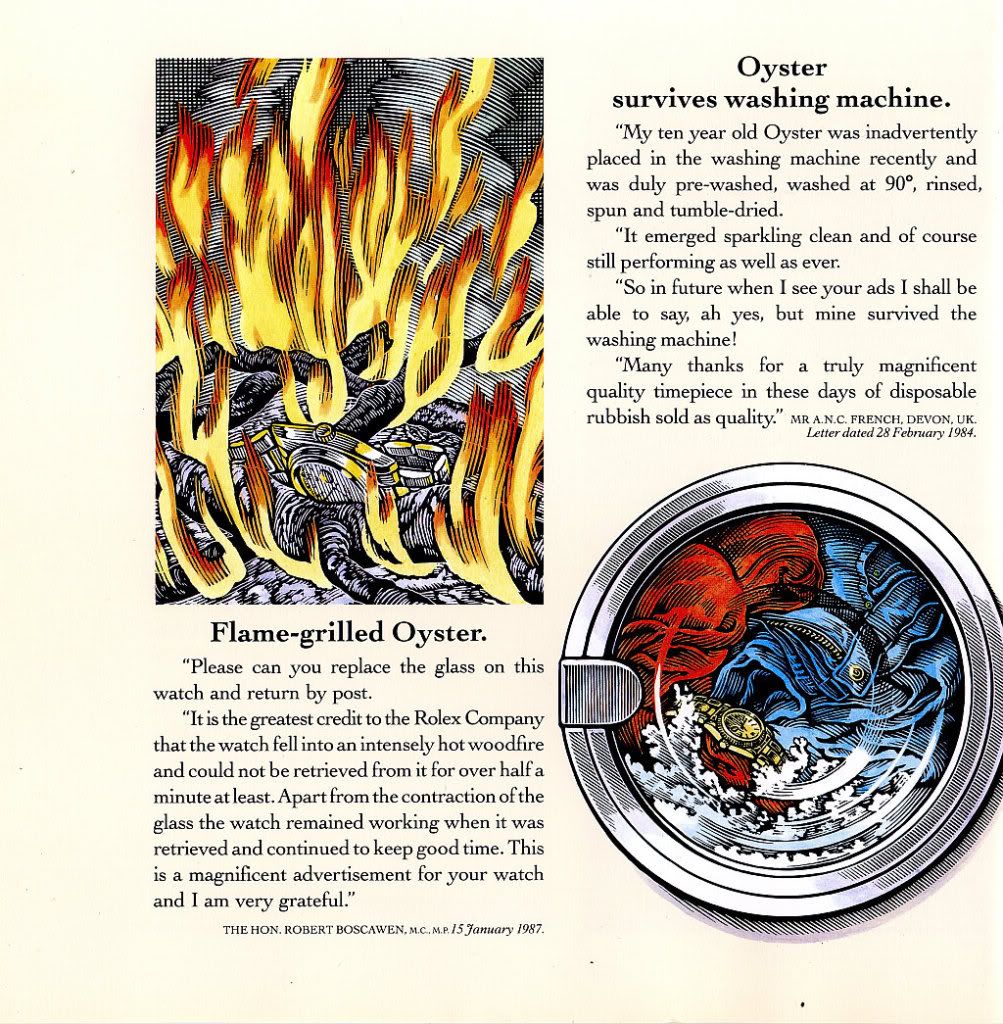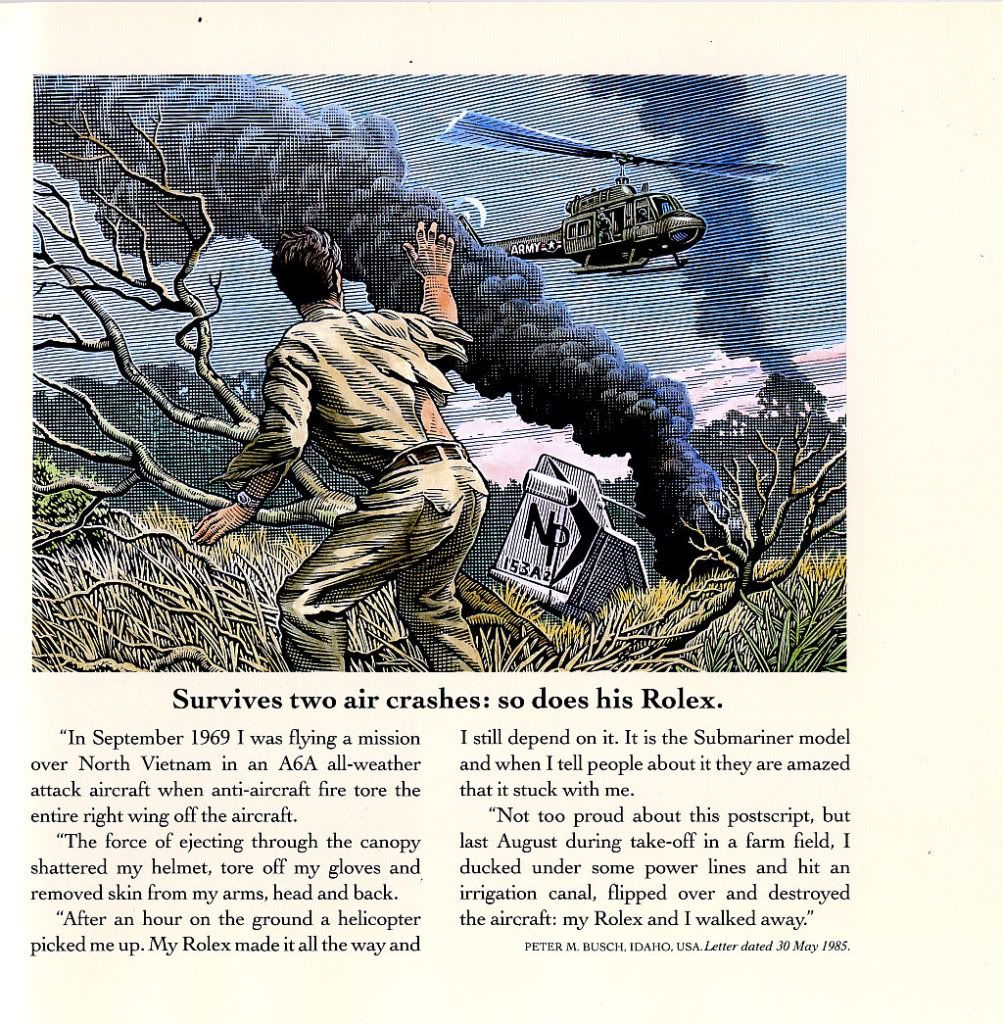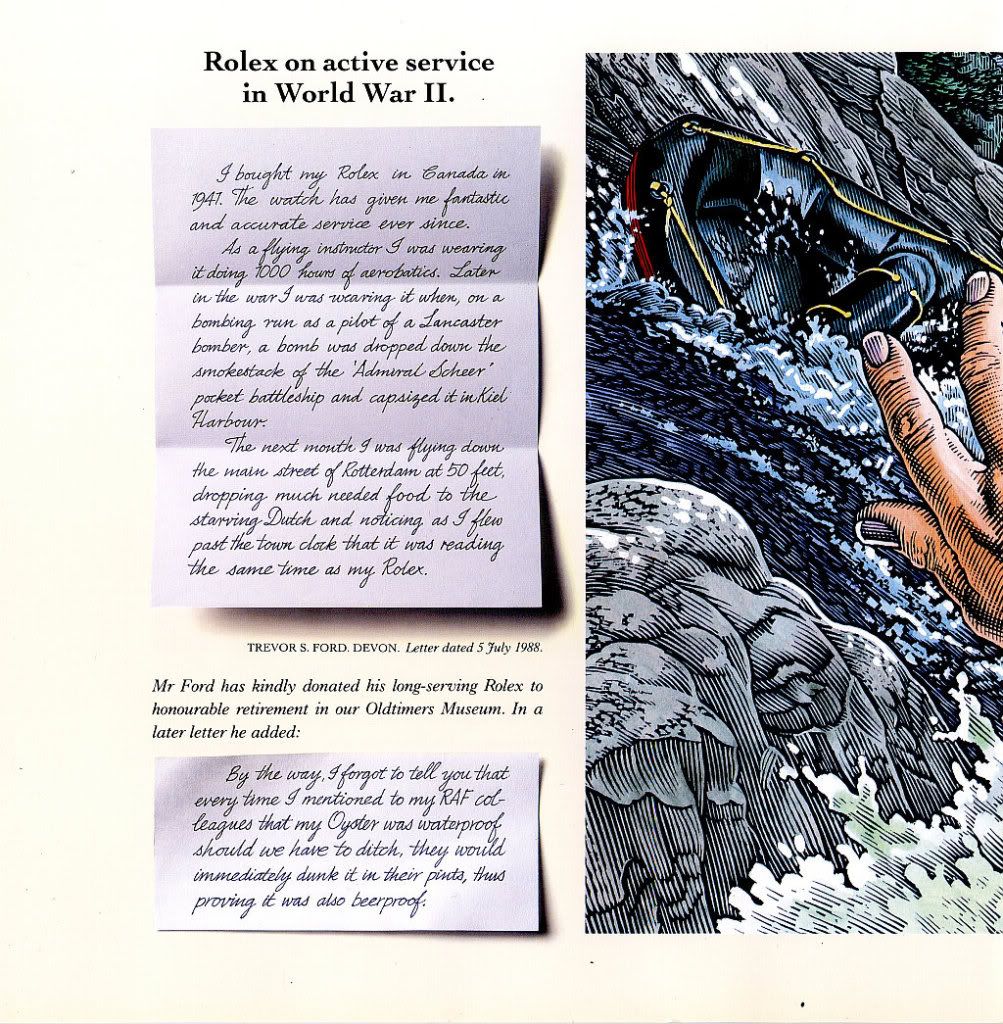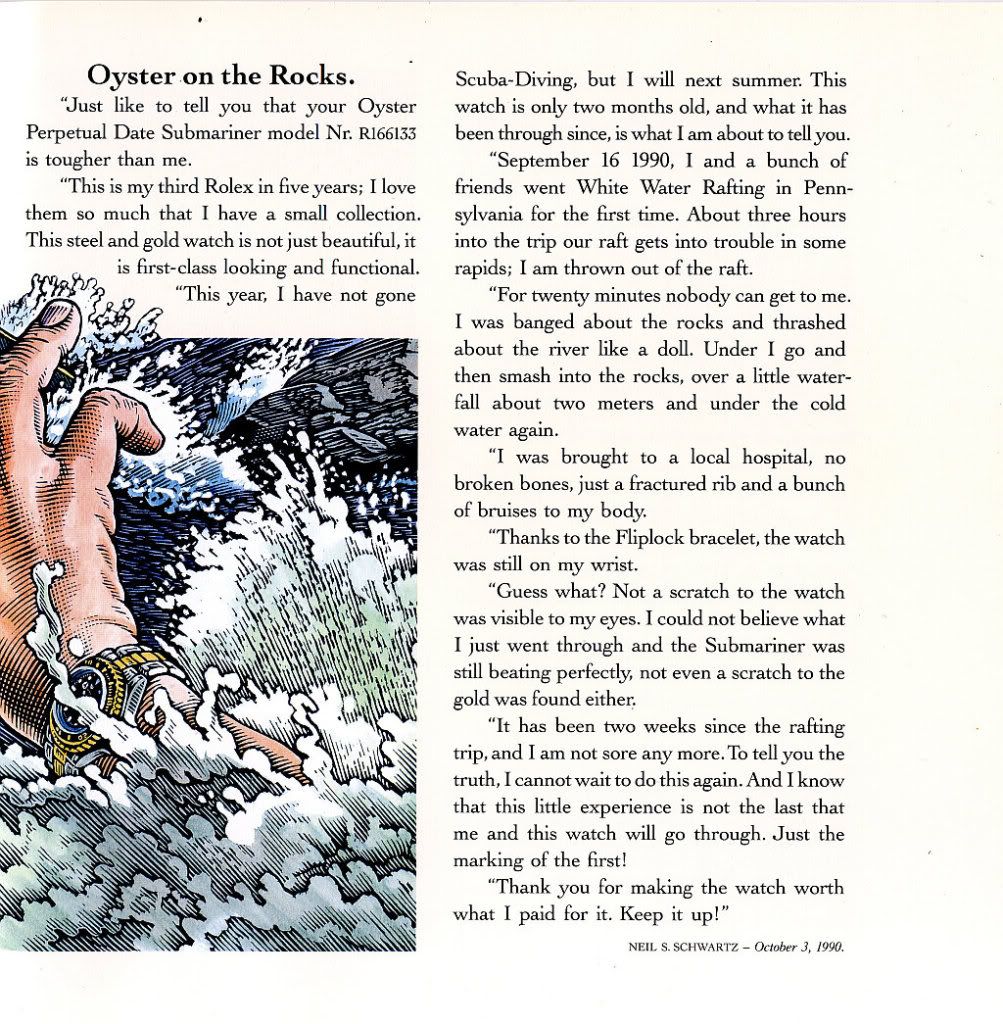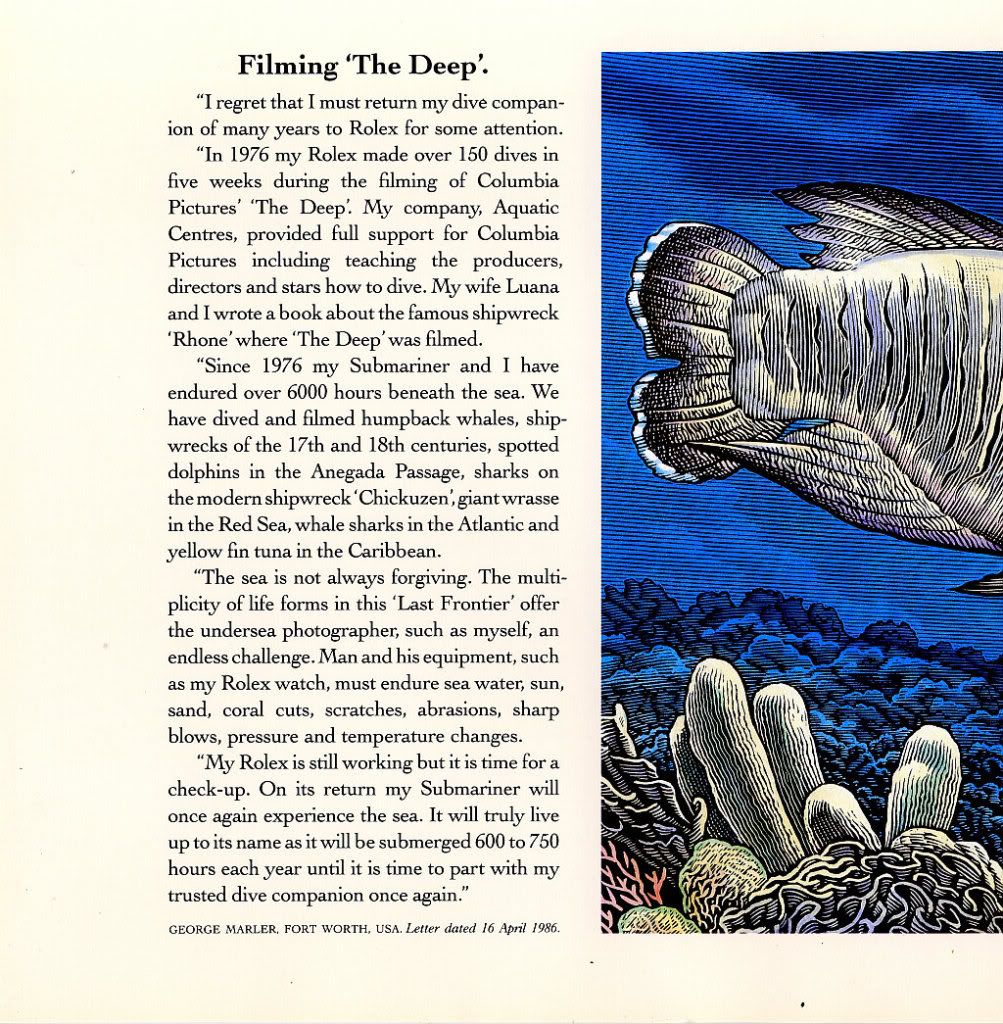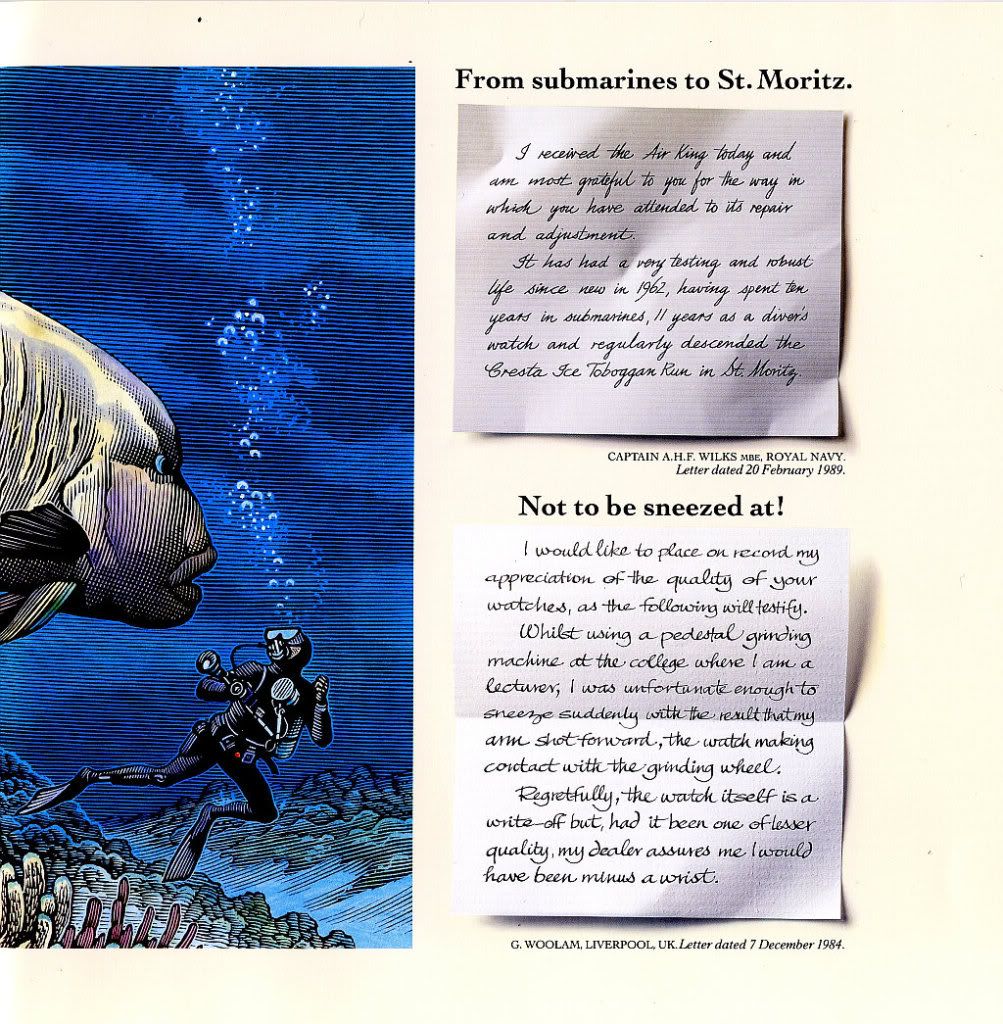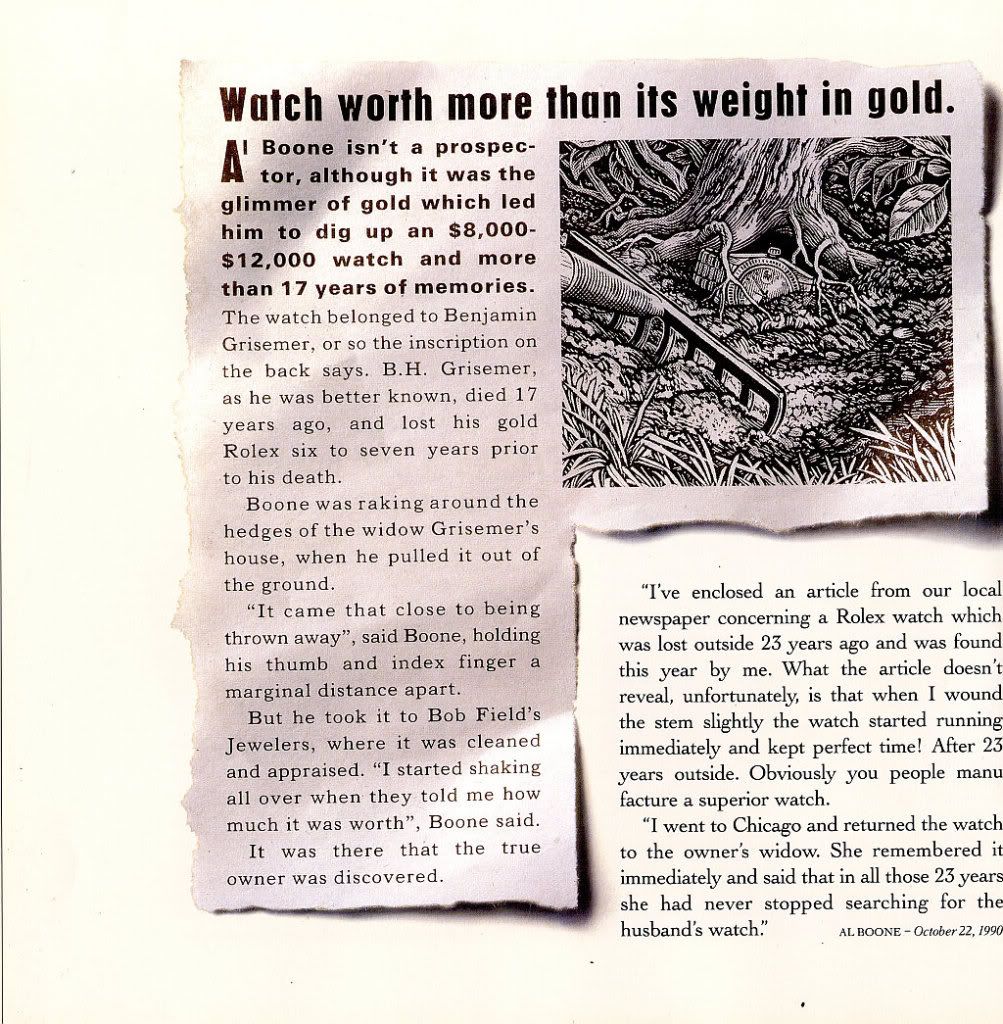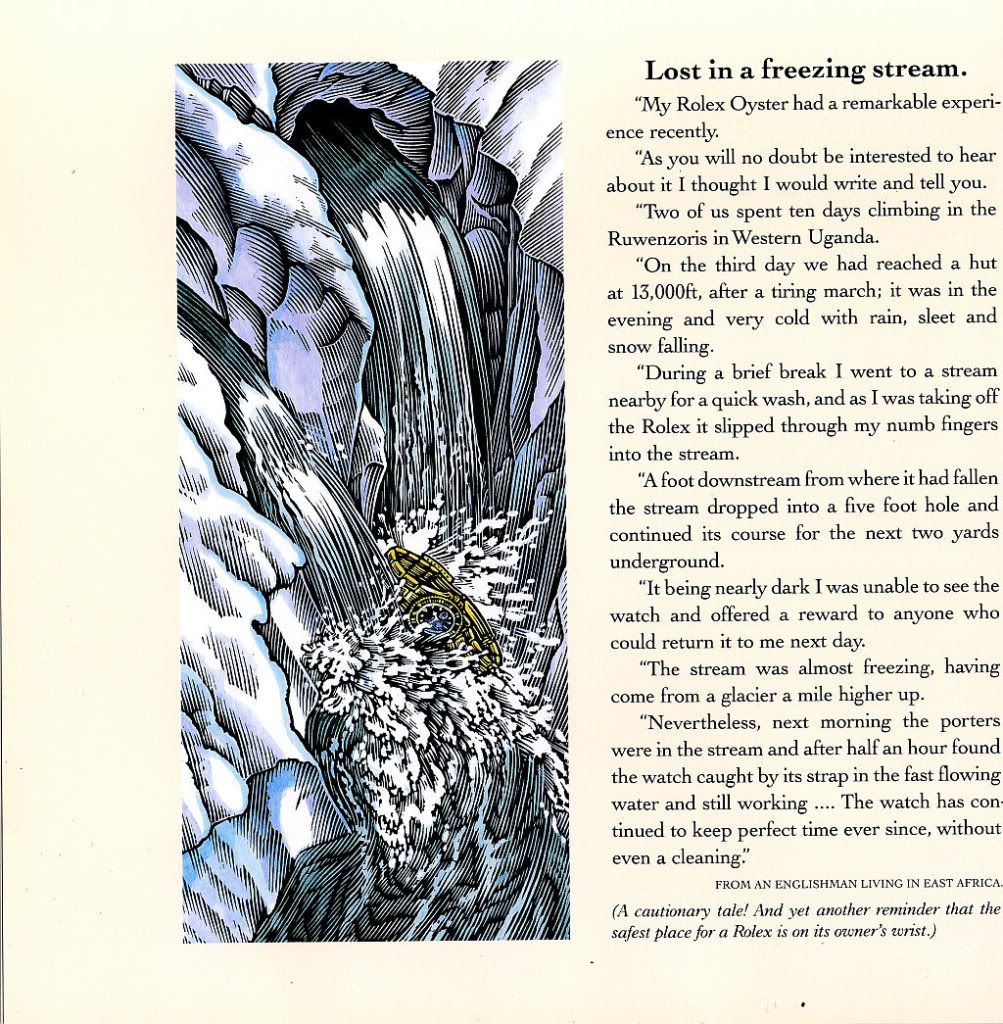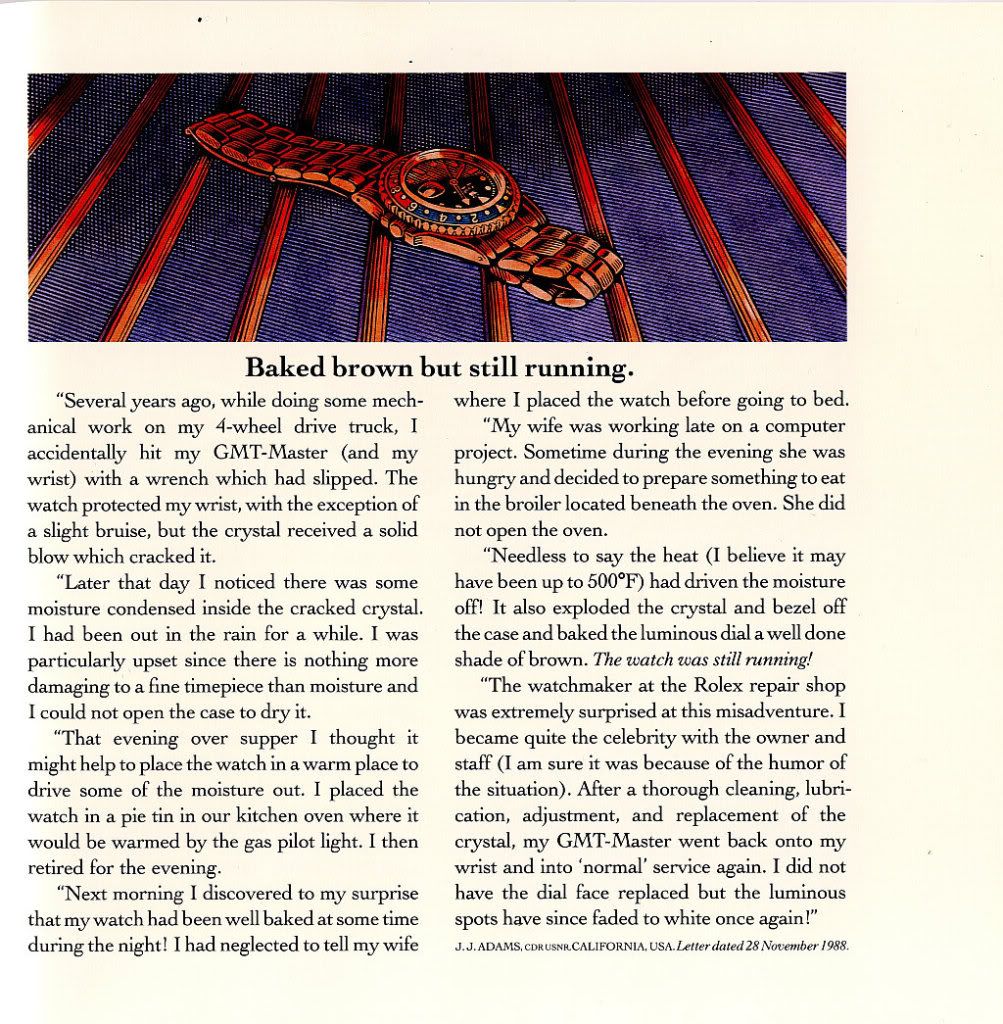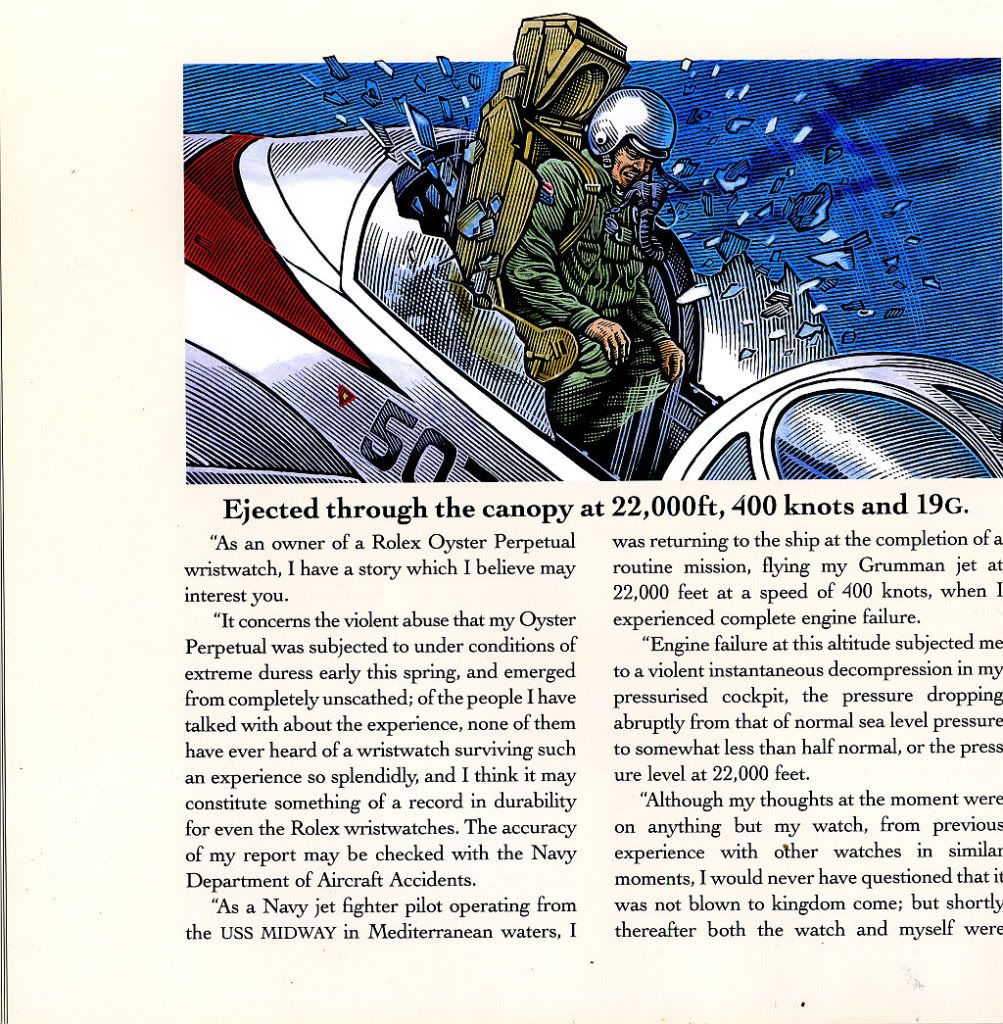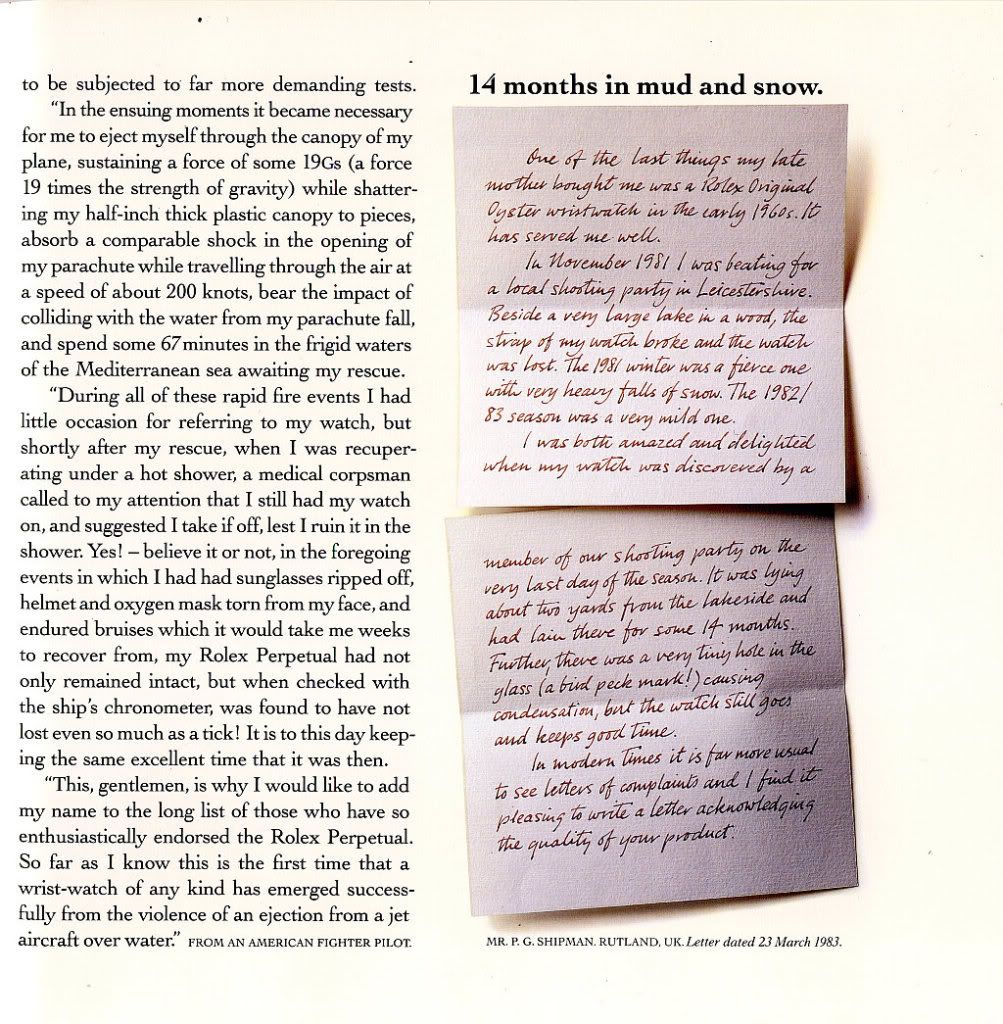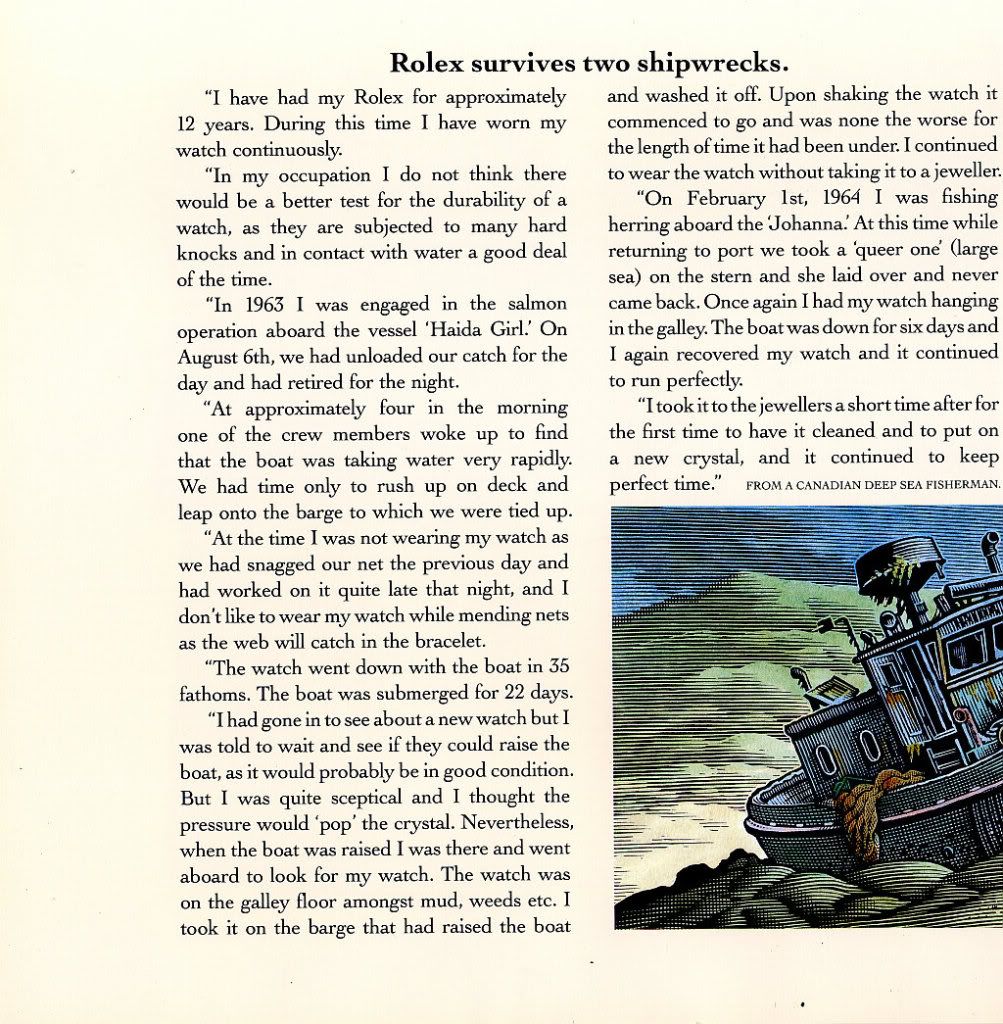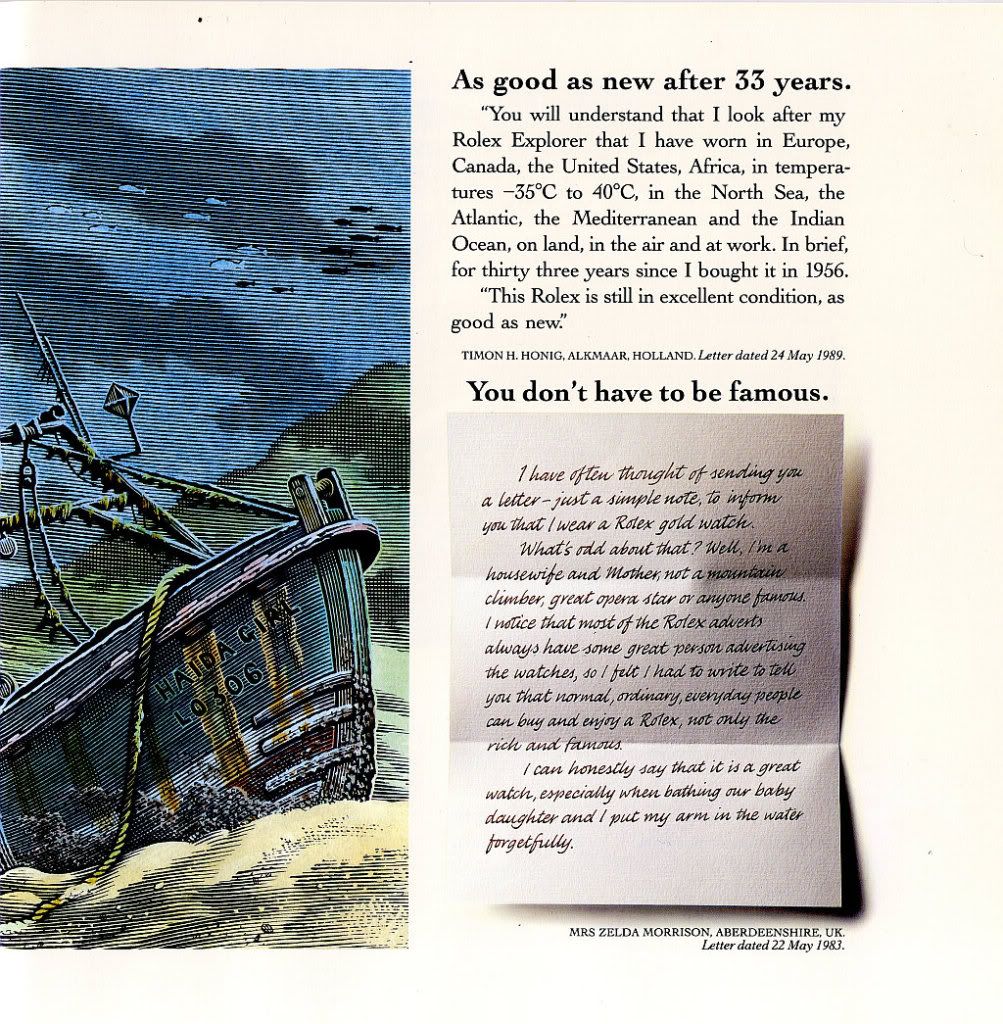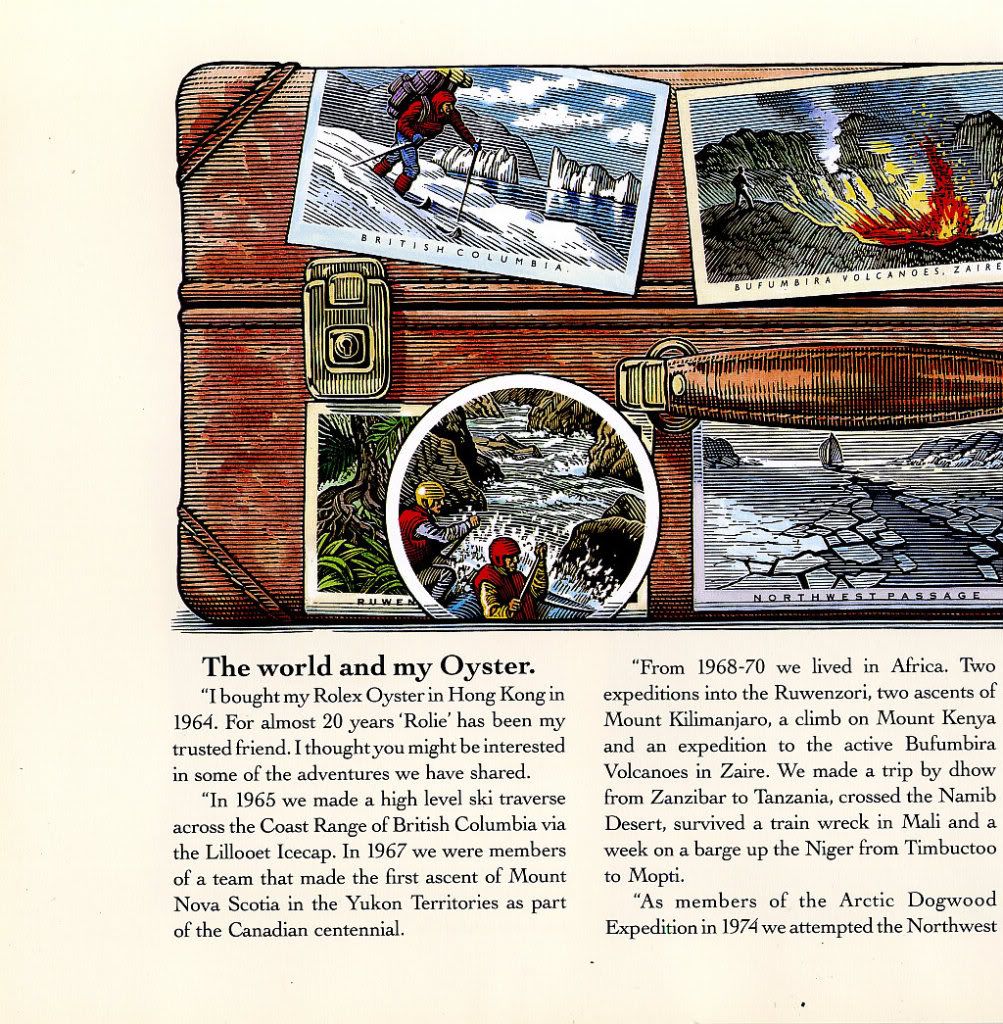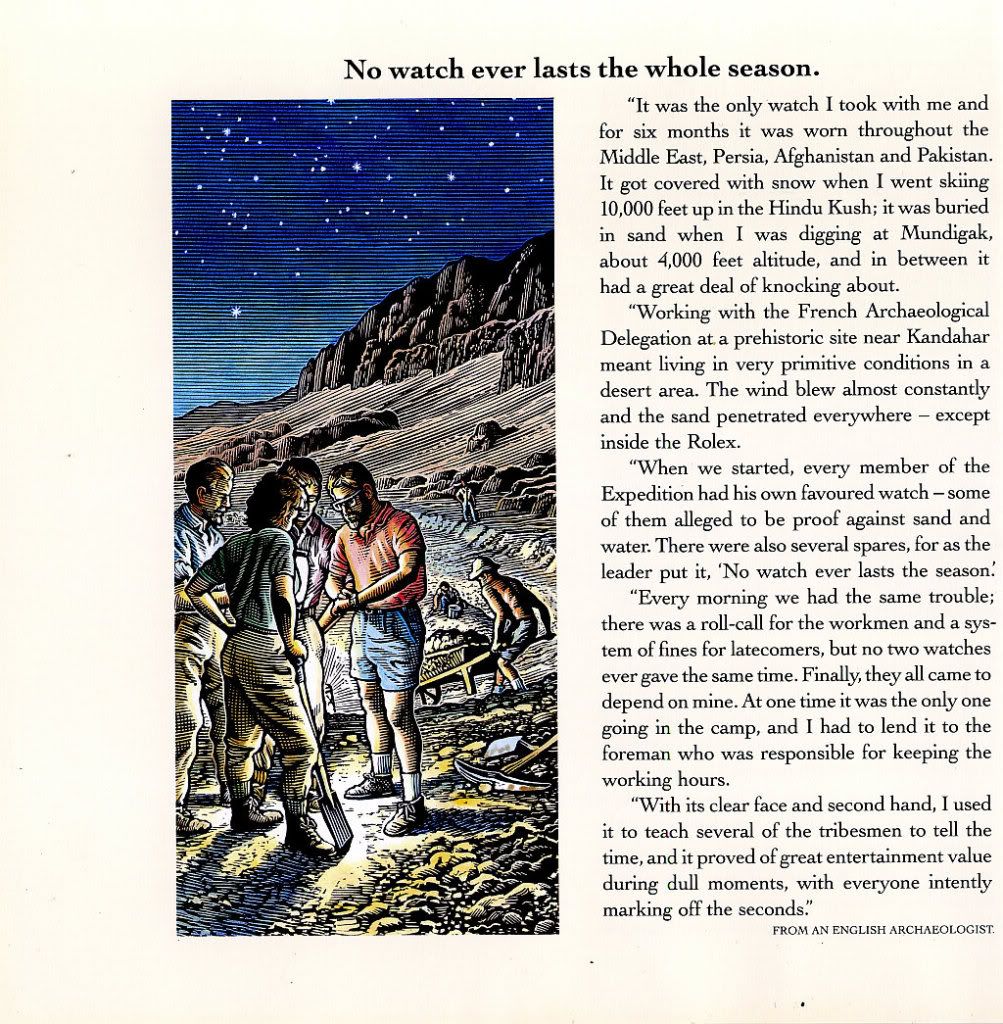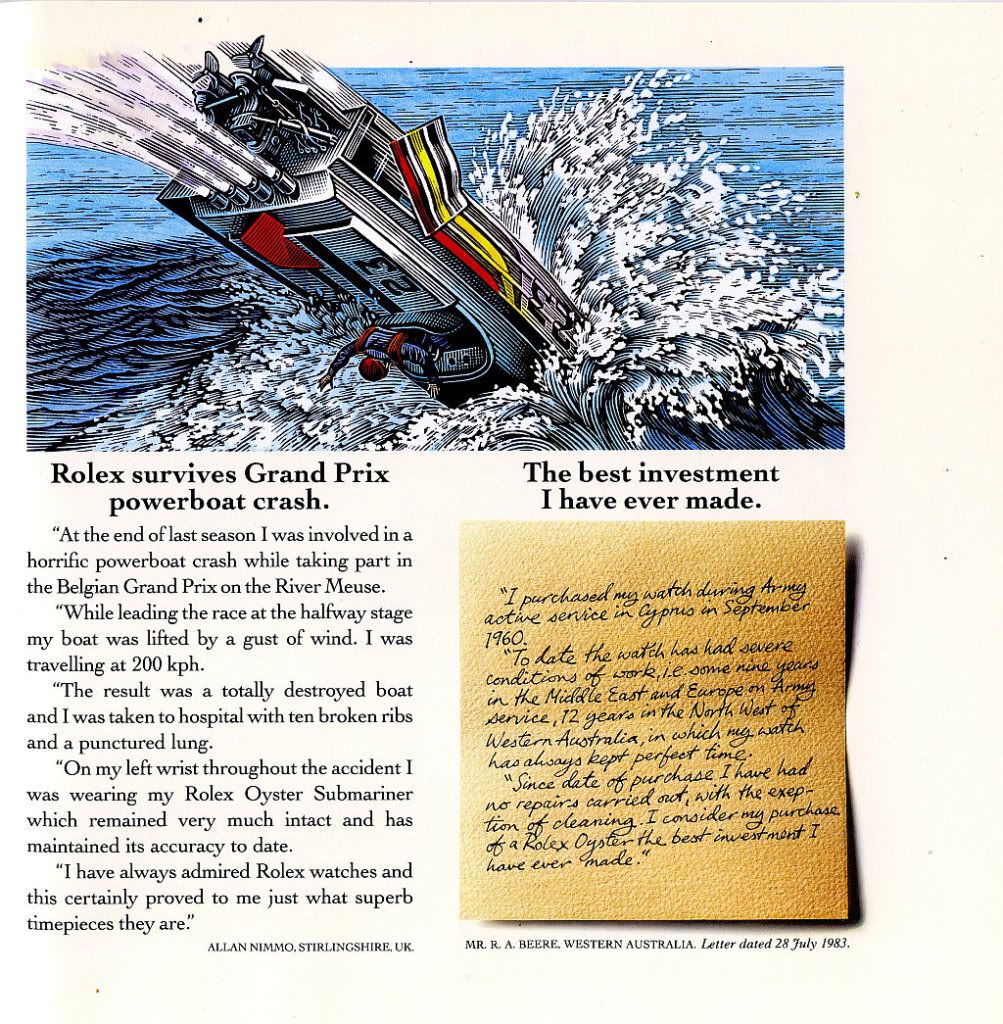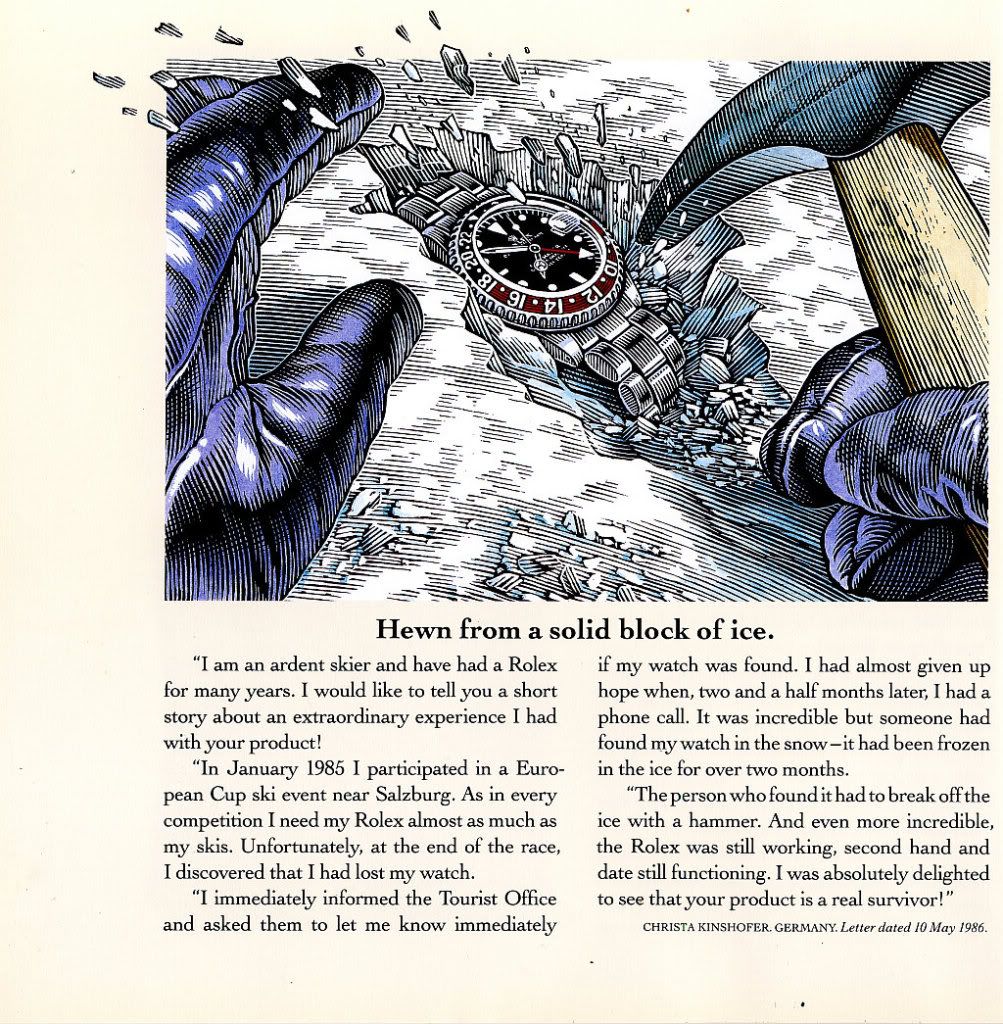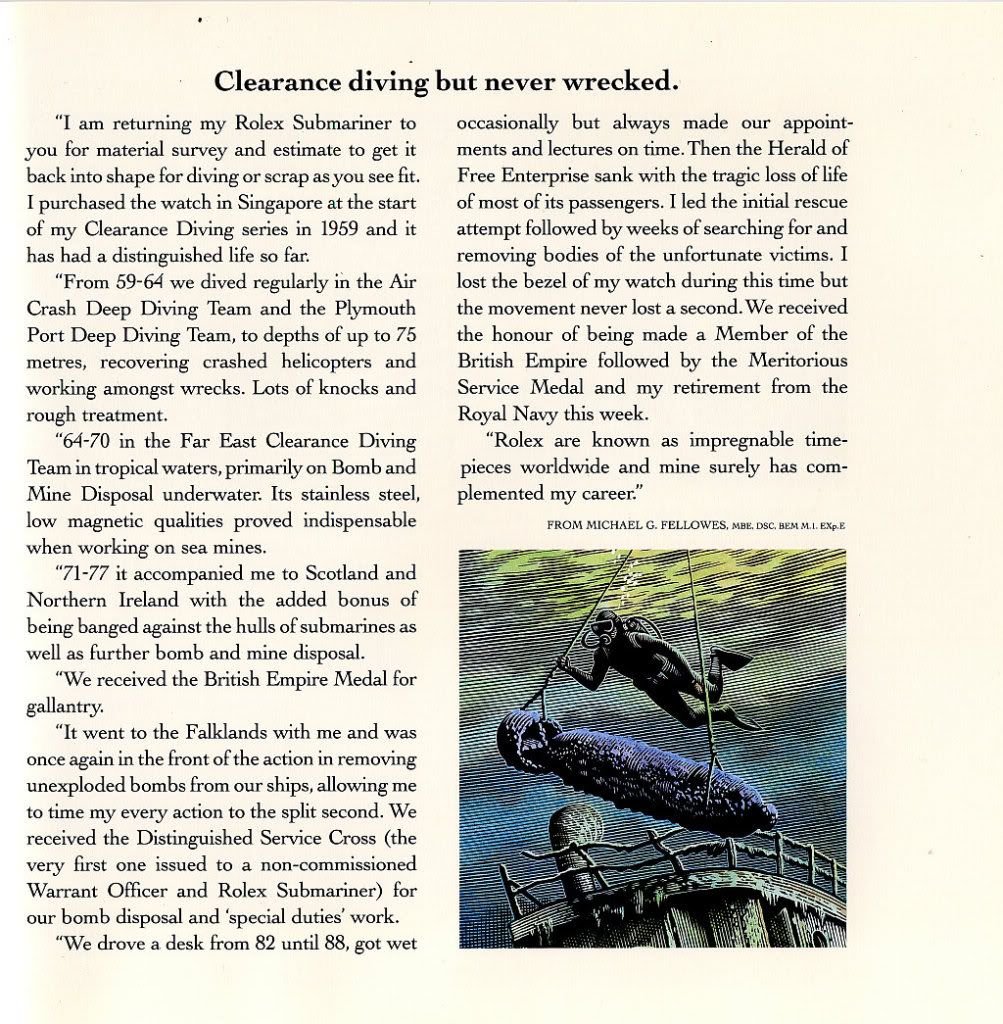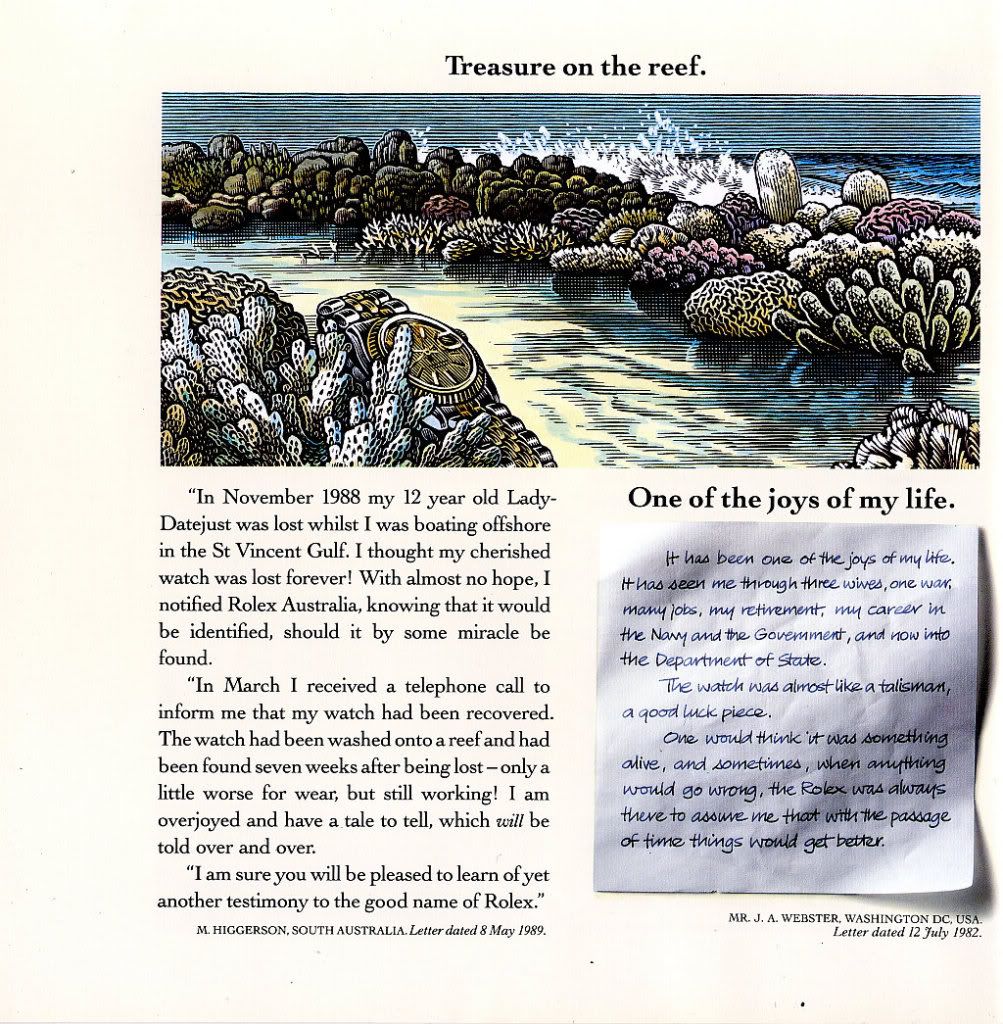 1984: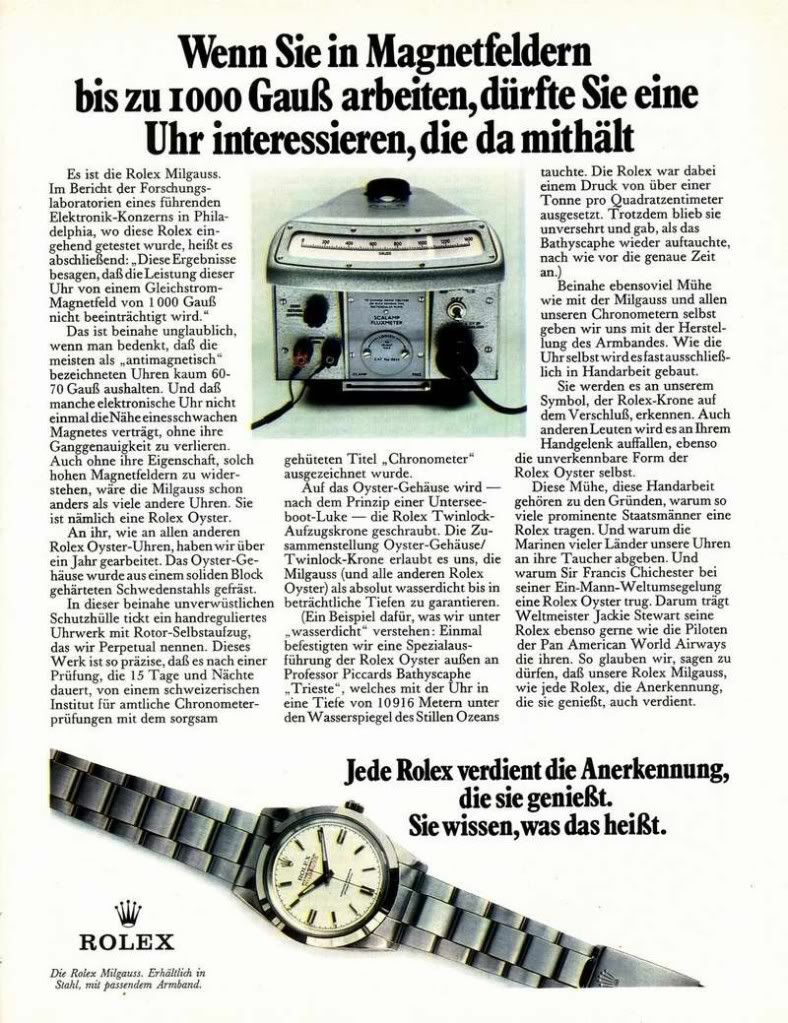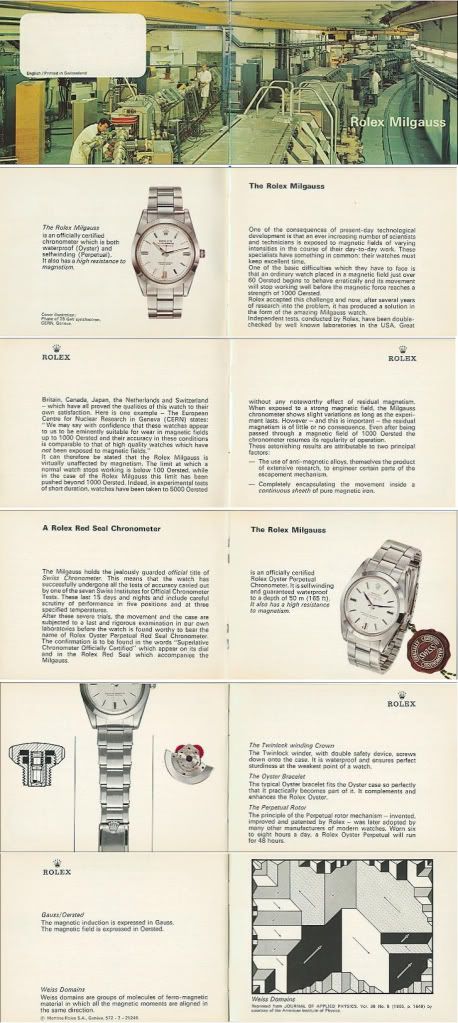 1985: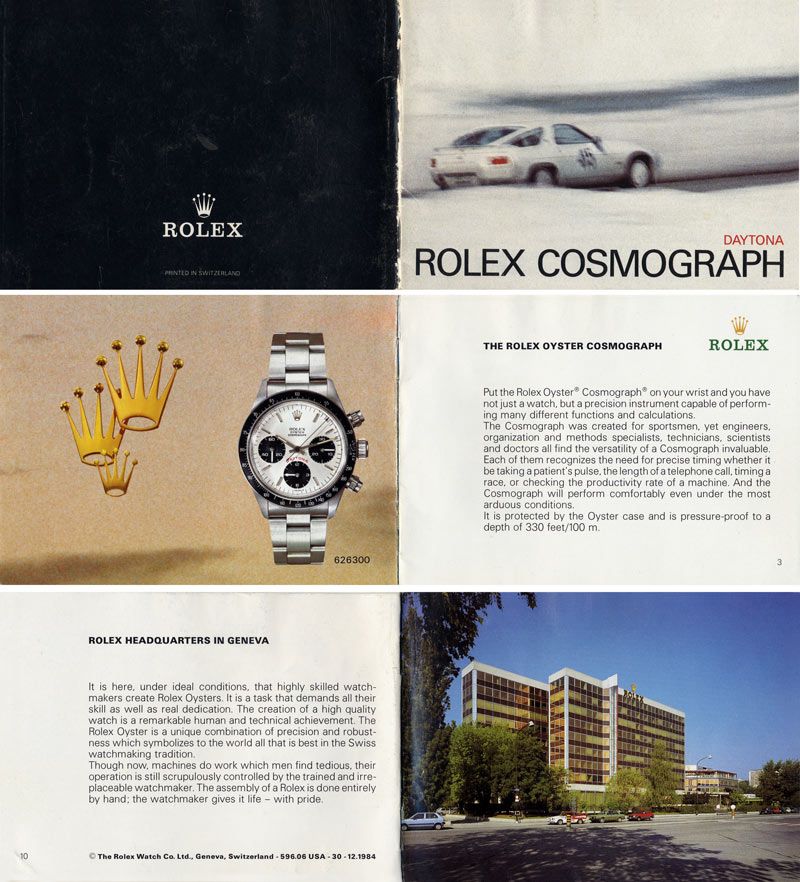 ...continua
...to be continued
1988:
Nasce il Daytona 16520 il primo cronografo Rolex automatico.Inizia una nuova leggenda.
1992:
Patrick Heininger presiede la Rolex.
Nasce lo Yacth Master
1995:
Rolex inaugura la nuova sede in Francia, Parc Monceau Parigi.
2000:
Rolex diventa manifattura: presenta il cal 4130 per il nuovo Daytona 116520
2002:
Patrick Heininger lancia una nuova filantropica iniziativa :The Rolex Mentor and pròtegè arts initiative.Un programma che ha come scopo che l'ideale artistico possa essere tramandata alle futere generazioni.
2003:
Per commemorare i 50 anni del Submariner nasce il sub ghiera verde.
2005:
Viene riproposto in chiave moderna il Rolex Prince.
Stefano Mazzariol